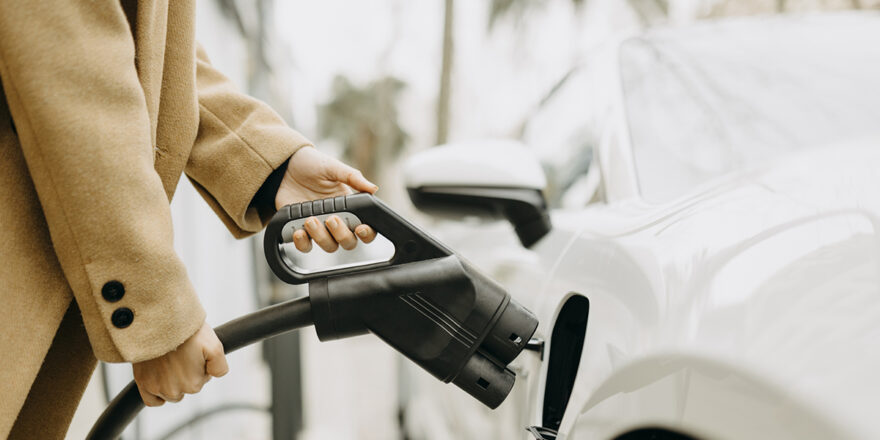 It's no secret gas prices can be very temperamental. 
Data published by GasBuddy recorded gas prices over 10 years. The full graph showing all 10 years of gas prices looks like a mountain range. Unfortunately for consumers and our wallets, GasBuddy's chart has recently shown more peaks than valleys.
Although gas prices reached a record high several weeks ago, the national average price of gas still remains high, according to AAA.
If you're one of many Americans starting to commute again or planning a vacation, this may put a strain on your budget. Here's what you need to know about why gas prices are rising and what you can do to save money.
Why gas prices are going up
In the simplest terms, gas prices are rising because of a clash between rising demand and constrained supply. Demand is increasing as more people are starting to travel and commute again. Supply has become strained because of a decrease in domestic oil/gas production and geopolitical events in key energy markets abroad.
Will gas prices go down?
Gas prices will go down, eventually. To bring down the gas price increase, the White House pledged to release 1 million barrels of oil per day from the nation's reserves. This release will "serve as a bridge until the end of the year when domestic production ramps up." 
According to AAA, the exact impact on prices depends on the amount of oil purchased in the market and how long the daily releases continue.
How to offset the cost of soaring gas prices
The good news is that you have some money-saving options to help offset the cost of rising gas prices. 
Use gas apps to find the cheapest gas near you
Gas prices are not the same at every station. They can drastically vary within a few blocks or miles. Instead of driving around to find the cheapest gas near you, take advantage of apps and websites like GasBuddy, Google Maps, and AAA. 
No matter where you are, these tools will help you find the cheapest gas within a mile- to two-mile radius of your location.
Refinance your car loan
Instead of trying to save money at the pump, save money on other auto-related expenses such as your existing car loan. If you feel that the interest rates on your car loan are too high or your repayment period is too long, consider refinancing your car loan.
When you refinance your car, you replace your original car loan with a new car loan that has different, more favorable terms. You use the money from the new loan to pay the remaining balance on your original loan. Then, you start paying on the new loan. 
If you have limited credit history, work with a lending platform that'll consider more than your credit score to determine your rate. For example, Upstart's lending model considers a customer's education¹, employment, financial history, and various other factors to come up with a rate. With a favorable auto loan, you could end up paying less for your loan over time and save more on your monthly payment.
Plan your travel carefully
One of the ways to save money on gas is to drive less, but that's not always possible when you have commitments to get to and errands to run. If driving less is not an option, here are some  steps to take and be more strategic about how you travel locally: 
Plan ahead and combine errands you can complete in one trip. Plan your route for the least distance to travel.

Drive carefully and avoid speeding, hard acceleration, and braking.

Use public transportation, such as a bus or train, if it's available.

Carpool with family or friends to work or events.

Going car-less to travel locally, such as biking, if possible.
Enroll in a rewards program
When you sign up for a fuel rewards program with a gas brand, you can rack up points or earn discounts each time you fill up your tank. To find the best gas rewards program for you, compare and contrast programs to see how they stack up. 
You may think about joining a program with a brand you typically buy gas from. You can also join several gas rewards programs if you frequent more than one brand. That way, you can earn rewards with each one. 
Some grocery store chains also offer fuel rewards programs you can sign up for. If you're a member of a big-box retail store such as Costco and Sam's Club, opt to fill up at their pump. Gas prices at big-box retail stores tend to be less expensive.
Use cash instead of a debit or credit card
The convenience of paying for gas at the pump with a card instead of cash comes at a cost. Like other retailers, gas stations get charged a surcharge each time a customer uses a card. To avoid having to pay the surcharge, gas stations charge customers more for using credit and offer a discount to customers that pay with cash.
Depending on where you live, you can possibly save anywhere from 5 to 10 cents per gallon if you pay with cash. If you pay with cash consistently, it can mean more savings for your wallet with time.
Earn cash back with a credit card
If you have a credit card, check to see if they offer any rewards for gas purchases. Depending on the card, you can possibly get anywhere between 2% to 5% cash back for buying gas. To make the most of this option, be diligent about paying off your balance on time and in full each month.
Gas price increase: what goes up will come down
It may take some time, but the gasoline price rise will eventually reverse itself and come down. Be patient and use the money-saving tips above to help you offset the cost of gas.
¹Neither Upstart nor its bank partners have a minimum educational attainment requirement in order to be eligible for a loan.
Car refinance loans not available in IA, MD, NV, or WV. Car refinance loans in IL and MO are originated by Cross River Bank or Midwest BankCentre. Car refinance loans in CO, KS, and TX are originated by Cross River Bank or Rising Bank, Member FDIC. Car refinance loans in FL, GA, and AL are originated by Cross River Bank or Drummond Bank, Member FDIC. All other car refinance loans are originated by Cross River Bank, Member FDIC.