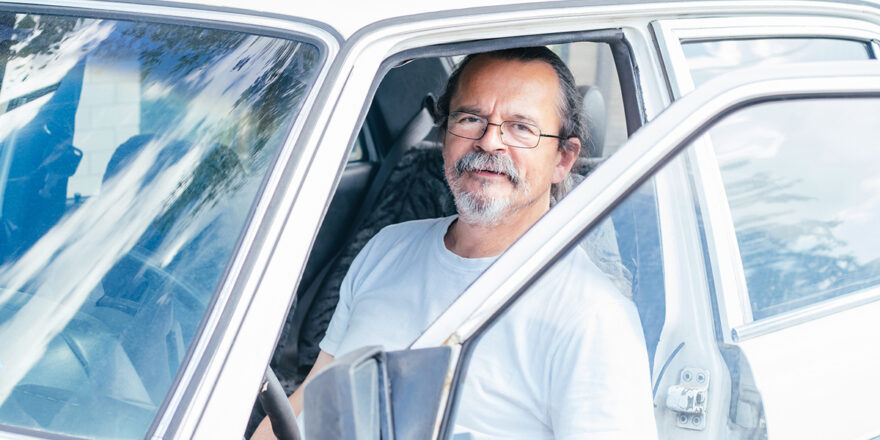 Key takeaways:
Title loans are a type of short-term secured loan where the car is used as collateral.

Although title loans can offer fast access to funds without a credit check, they come with high fees and interest rates that can result in the loss of a car if the loan is not repaid.

Alternatives to title loans include seeking financial assistance from social networks, family and friends, credit unions, temporary jobs, or credit counseling services.
If you have a car and you've been having a bit of a hard time making ends meet lately, your ears may have perked when you first learned about car title loans. You're not alone either—according to a 2022 report from the Consumer Financial Protection Bureau (CFPB), people took out over twice as many title loans in 2022 (5.4%) as just a few years earlier in 2019 (2.0%). 
Title loans are similar to payday loans and offer a quick way to bridge short-term income gaps. The loan amount is based on your car's value, and given the dramatic pandemic rise in used car prices (up 42.5% from 2020 to 2022, according to a JP Morgan survey) coupled with tough pressure from inflation (up 9.1%, according to the Bureau of Labor Statistics), it's easy to see why they've become more popular. 
Even so, there are many dangers in using a title loan that you should know about. 
What are title loans?
A title loan is similar to a payday loan except that you use your car as "collateral." That makes it a "secured" loan because if you fail to repay the loan, your lender can take your car away. People often use them as short-term loans, like to tide you over to the next payday or deal with an unexpected emergency. 
To get a vehicle title loan, you'll apply online or in a local title loan store. You'll need to provide your identification, proof of insurance, the title to your car, and a spare key. If you're applying at a local title loan store, your car may also be inspected. The title lender will decide how much your car is worth and will generally let you borrow up to 25% to 50% of the value, often up to $10,000. 
You'll get the money right away (if you're applying in person) as cash or a debit card, or deposited into your account (if you're applying online). You'll leave your car's title and the spare key with the lender, and return to pay off the loan—plus additional fees and interest—in 15 to 30 days. Some lenders also require you to install a GPS tracker so they can more easily repossess your car if you don't pay.
If you can't pay off your loan, two things can happen. You can roll over the loan into a new one (for even more fees and interest, of course). If you don't want to, or can't do that, your lender may repossess your car. But if you pay it off by the due date, they'll give you the title and your spare key back, and you'll be on your way. 
Pros and cons of title loans
Title loans sound quick and easy at first, but you'll need to consider the full scope to decide whether they're right for you or not:
Pros of title loans
Get money fast

: You can get money in just a few minutes if you need it in some cases, especially if you apply in person at a local shop front.
Doesn't require good credit

: Title loan lenders generally don't check your credit at all, unlike most other types of loans. 
Cons of title loans
Extremely expensive

. The average title loan charges a monthly fee of 25%, which is the same as taking out a loan with an annual percentage rate of 300% (versus an 11% interest rate for a two-year personal loan). Lenders may tack on other fees for loan origination, processing, documents, etc.
Don't help you build credit

. Lenders won't report your on-time payments to credit bureaus, which prevents you from building credit that can help you escape from needing these types of loans in the future.
Can easily get trapped in a debt cycle

. More people roll over auto title loans (83%) than payday loans (63%) according to a 2021 CFPB survey, which racks up even more fees and interest.
Can easily lose your car

. About one out of every five title loan borrowers lost their car to the lender because they couldn't repay their loan, according to a

2016 CFPB study

.
Not available for all car owners

. Most lenders require you to have a paid-off car, although some lenders still let you borrow if your car is worth a lot relative to your auto loan.
Alternatives to title loans
No one likes taking out a title loan. Most people choose them because they think they're out of options, but often that's not actually the case. Your options might be different from someone else, but you still have other ways of getting financial help when you need it. Here are some ideas:
Borrow money from friends or family

Take out a

payday alternative loan

from a credit union

Get a temporary side hustle, part-time job, or a new higher-paying full-time job

Call 211 or visit 211.org to get connected with financial assistance in your area

Call your current creditors and work out a payment assistance plan or forbearance

Get help from a live, reputable credit counselor through the

National Foundation for Credit Counseling

Take out a

bad credit personal loan

with higher interest rates or see if you can find a cosigner for a personal loan