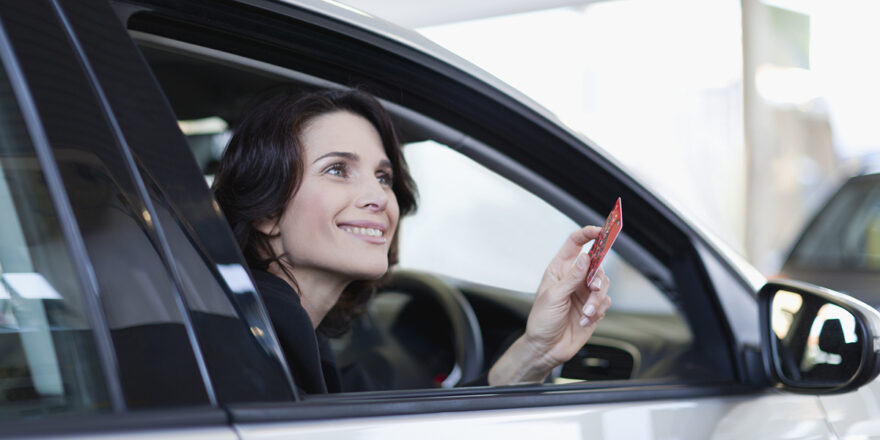 Key takeaways:
Medical payment coverage is an optional add-on car insurance that pays for medical costs resulting from car accidents and can cover passengers and funeral costs.

It can be inexpensive and available everywhere except in "no-fault" states where personal injury protection is required.

Medical payment coverage can also supplement health insurance by paying for deductibles, coinsurance, and medical treatment for passengers not covered by health insurance.
Insurance is designed to protect you from financial ruin, and one case where that's especially helpful is if you get into a car accident. 
In 2018, about 11 out of every 1,000 people were sent to a hospital emergency room after a car crash, according to the CDC. And with the average car crash medical bill totaling $11,556 in 2020, that's not a cost you'd want to bear anytime, especially when you're recovering or out of work.
Medical payment coverage is an optional add-on car insurance (for most people) that can help defray some of those costs, even if you already have health insurance. It's a somewhat-confusing product if you're not familiar with it, but it can really help in the right situations. 
How does medical payment coverage work?
If you own a car, you'll need a certain minimum amount of insurance that varies depending on which state you live in. This generally covers you for certain types of damage you cause—but it doesn't pay for everything. That's where optional insurance products come in, such as medical payment coverage. 
Medical payment coverage is just what it sounds like: it pays for medical costs. No matter who is at fault at the time of the auto accident, it covers you if you're involved in any vehicle-related accidents at all, whether you're in your car or hit by another vehicle. It also covers any passengers in your vehicle, which aren't typically covered by most minimum-coverage policies. In the unfortunate case that someone passes away, it can cover funeral costs too.
Medical payment coverage is optional across the country except for Maine, where you're required to purchase at least $2,000 of coverage. The good news is it's relatively inexpensive. You generally buy it in increments ranging from $1,000 to $25,000, and it usually only adds another $5 to $10 onto your monthly premium.
Medical payment coverage vs. personal injury protection (PIP)
You might have heard of another auto insurance product called PIP, which is similar to medical payments insurance. That's true—PIP generally covers everything that medical payment coverage does, but also some extra. If you're injured in a car accident, PIP can also foot the bill for other financial necessities too, like paying you any lost wages as you recover or child care services.
Whether you have PIP or medical payment coverage as an option depends on which state you live in. You can buy PIP if you live in a "no-fault" insurance state (no-fault states generally require it), whereas medical payment coverage is what's available everywhere else. That's most of the country, given that only 13 states and territories use the no-fault insurance system, including:
Florida

Hawaii

Kansas

Kentucky

Massachusetts

Michigan

Minnesota

New Jersey

New York

North Dakota

Pennsylvania

Puerto Rico

Utah
Medical payment coverage vs. health insurance
Many people opt out of medical payment coverage because they already have health insurance. It's true that your health insurance company will help pay for some of your medical bills, but not all.  
If you already have health insurance, you should check the policy before you buy or ask an insurance company agent how medical payment coverage would work with your existing health insurance. But in general, medical payment coverage can also be used to pay for your health insurance deductible and coinsurance. Plus, medical payment coverage will pay for medical treatment for your passengers, which your own health insurance won't cover. 
For example, let's say you're a parent driving three kids to school and you get in a car accident. If you have a High Deductible Healthcare Plan (HDHP), you'll need to pay at least a $2,800 deductible before your family's health insurance kicks in. After that, you might pay 20% of the total bills, up to an out-of-pocket maximum of $14,100. But if you had medical payment coverage, you likely wouldn't have to pay anything. 
When is medical payment coverage a good idea?
Despite what the insurance salespeople say, not everyone needs medical payment coverage. If you have a good health insurance plan and you rarely drive other people in your car, you might not need it. But you might want to consider it in the following scenarios:
You don't have health insurance at all

You drive other people around a lot, especially people that may not have their own health insurance

You do have health insurance, but can't easily afford the out-of-pocket costs like deductibles and coinsurance
Overall, medical payment coverage adds peace of mind to your life for a small cost. You might not ever need it, but if you do, you'll appreciate the help.