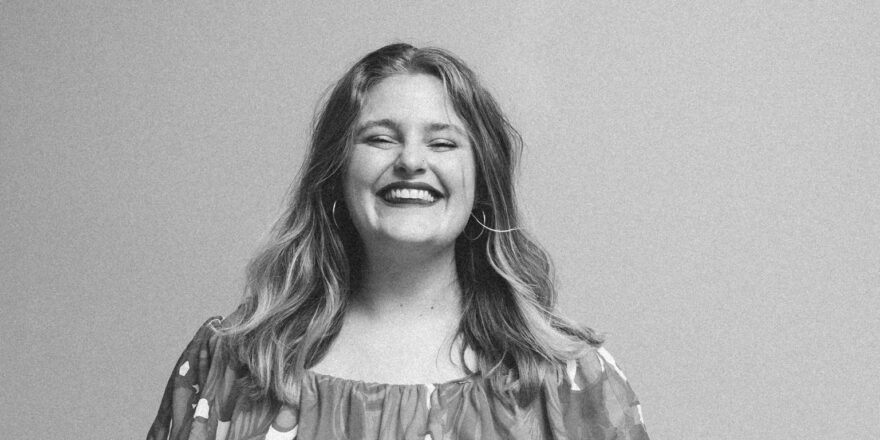 After beginning a career in advertising and living in San Francisco with an entry-level salary at age 22, Holly found herself racking up credit card debt

Searching for a way to get out of high interest rates and accruing credit card debt with multiple lenders, Holly found Upstart

Holly borrowed $9,900 and paid it back in three years, finding a sense of financial freedom with her debt-free life 
Holly Mckinzie, like many who enter the workforce for the first time after college, found herself quickly racking up credit card payments and became familiar with the looming anxiety of the accrual of debt. While she landed a great entry-level job in advertising, living in the expensive city of San Francisco made it nearly impossible for her to stay ahead of her finances. 
"A starting salary in advertising is often much lower than other industries. This, in addition to the occasional coffee and nights out on the town, made it extra tough to manage my money. I was sick of getting the same high credit card bills in the mail each month and knew something needed to change. So, I decided to seek support," shared Holly. 
After sitting on this debt for two years, Holly decided she was going to find a solution that would help her feel a sense of control and ease with her personal finances. Holly recalled learning about Upstart from a mailer and decided to look into a variety of online lending companies that could help her. She ended up choosing Upstart because the company was able to provide her with a rate that was much lower than other options she considered.
Moving forward
With help from Upstart, Holly managed to pull together a concrete credit card debt consolidation plan. Her monthly payments were significantly lower with Upstart, and she recently paid off her loan in full. Since then, Holly's been able to increase the amount of funds to her 401K account each month and has learned how to better manage money as she worked her way up to higher-paying positions.
"It really is a great feeling to be debt-free. When I first paid off my loan, I felt like I was on top of the world. Since then, I've managed to stay ahead of my finances and avoid getting myself into the same situation. I have Upstart to thank for that!" 
Starting a career in advertising came with an array of challenges, yet Holly was pleased to get her finances in order and move forward with more confidence with help from Upstart. Holly now lives in New York and works as a Media Planner at an ad agency. Her next goal is to increase her investments and start saving to buy her first home.
Do you want to pay off debt, like Holly did? Find out what Upstart can do for you.