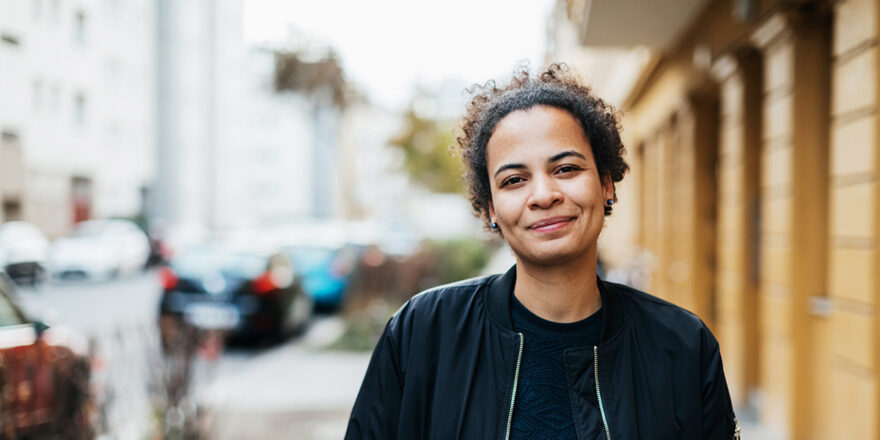 Dayana faced a few setbacks in starting her career due to U.S. immigration policies, including accumulating rapid debt between paying rent for her apartment and purchasing a car to commute to work

Searching for a way to get out of her accruing credit card debt so that she could focus on college instead, Dayana found Upstart and was approved for an $8,000 loan

Shortly after, Dayana ended up finding a great job in the healthcare field, which allowed her to pay off her loan early and find a sense of financial freedom
Dayana Flores immigrated to the U.S. with her mother when she was three years old. After living in the U.S. all her life, at the age of 18 she received the opportunity to become a legal permanent resident. However, while waiting for this process, she was forced to leave the country. What was supposed to be a six-month stay in Mexico turned into two years.  Upon her return to the states, she needed to find employment to start her adult life but Dayana found herself needing a high school diploma.
Once Dayana earned her high school diploma, she was able to find work at various retail stores in her hometown of Houston, yet getting to and from her job became the next hurdle. Eventually, she would need to buy a car and rent a two-bedroom apartment for herself and her mother. With two major life events, Dayana quickly accrued credit card debt that her minimum wage job could not support.  
Dayana learned about Upstart when she initially started an account with Credit Karma to help manage her credit. Determined to get out of credit card debt and maintain a sense of control over her finances, she applied for her first-ever loan through Upstart. Upstart stood out as a credible and reputable company that she could trust. She had never applied for any type of financial assistance in the past and was thrilled when she was approved for an $8,000 loan.
Once Dayana applied, she was able to get the funds that she needed. With a personal loan through Upstart, Dayana quickly began paying down her accrued credit card bills while helping to pay off her mother's debt–as well as reimbursing her friends that lent her money.
"You have no idea what that loan did for me," said Dayana. "Thank you Upstart for really being that light at the end of a tunnel. Sometimes you feel so lost and don't know where you're headed — especially in your early 20s. Upstart opened up so many doors for me because now I am no longer in debt. It made me more money-conscious as well."
Dayana is currently a full time college student, pursuing a degree in Psychology. 
*Images are not actual customers, but their stories are real.
Do you want to pay off credit card debt, like Dayana did? Find out what Upstart can do for you.