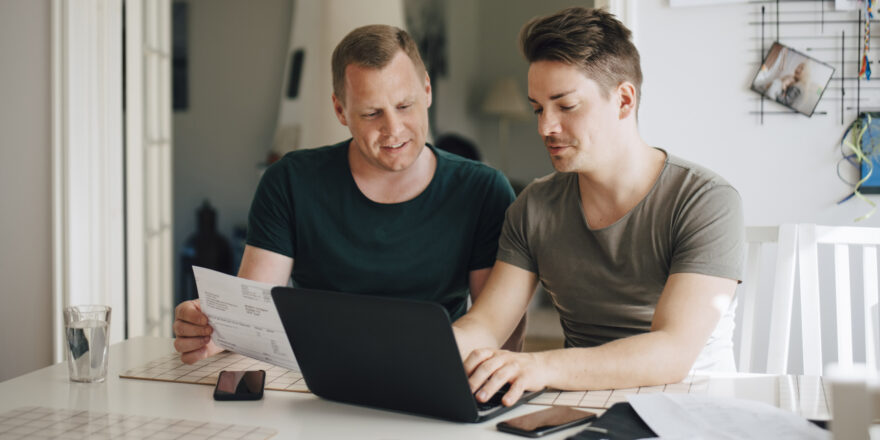 Personal loans are used for many major life purchases, such as home renovations, weddings, medical bills, and consolidating credit card debt. These types of loans for personal use, which can be used to pay off debt or an unexpected expense, are viewed as more cost-efficient than credit cards because they may have lower interest rates.
How to use personal loans
Personal loans are a versatile way to borrow and pay for something, but it's important to remember that these are loans that need to be paid back in a timely manner, so make sure to understand the terms of the loan and when it needs to be repaid. Having a plan of how much to pay each month and how long it will take you is an important part of committing to a personal loan. 
Besides mortgages, personal loans are the fastest-growing types of loans and have grown in popularity because you don't need to put up collateral, such as your home or car. Most personal loans have a fixed-rate interest, which means your interest rate won't change throughout the life of the loan. If you qualify and get approved, you can receive the money in your bank account in as little as a day or two.

Here are six ways to use a personal loans with Upstart:
1. Credit card consolidation
Credit card debt can be difficult to pay off, especially when interest rates are high and you have multiple cards to pay off. A personal loan helps you pay off the credit card debt in one lump sum, after that, the only thing you'll need to remember is to make timely payments on your personal loan each month. 
Just remember to put away your credit cards so you don't rack up debt while you're trying to pay it off. 
2. Financing home improvements
The steady rise of do-it-yourself (DIY), plus the lockdowns caused by the pandemic have increased interest in those who want to spruce up their home. In 2020, 76 percent of homeowners made at least one improvement to their home during the pandemic. 
Improving your home or making fixes are expensive, and if you don't have the cash to pay for it, a personal loan can help with this cost. Homeowners may also turn to a HELOC (home equity line of credit) or a home equity loan. 
The important difference between these home loans and a personal loan is that the home loans require you to put your house down as collateral. If you end up defaulting on the loan, your home may be taken away from you. A personal loan does not require you to put your home or other assets as collateral, but may come with a higher interest rate than a HELOC or home equity loan. 
3. Paying off medical expenses or vet bills
Sudden emergencies may arise at any time. A personal loan can help you cover the cost of unexpected medical bills or even vet bills if you have a pet to care for. 
Medical bills are one of the top reasons why American go into debt—one study found that 66 percent of all bankruptcies were linked to medical issues. The cost of healthcare is high in our nation, and health insurance doesn't always cover expensive out-of-pocket costs.
4. Financing special events
According to wedding industry experts, couples spend an average of $4,466 on their honeymoon. That cost jumps to $8,200 for couples planning a destination wedding. 
Special events such as weddings are expensive, and sometimes help is needed to cover the costs. A personal loan can help alleviate some of the pressure to use high-interest credit cards to pay for things like the venue, flowers, and vendors. 
Using a personal loan to fund expensive purchases for a special event, such as a wedding, may help provide a more manageable way to pay for it. 
5. Paying for moving expenses
Moving is another large life expense that is sometimes unavoidable. In light of last year's pandemic concerns which caused changes in income, employment, and evictions, many Americans were faced with relocating. 
From renting a truck and hiring movers, moving quickly adds up and can be expensive, especially if you're moving to another state or across the country. 
The average cost of moving in 2020 ranged from $500 to $12,000, depending on how far the distance of the move was. 
Bottom line
A personal loan can be used to cover an emergency room visit, finance a home project, or even fund a big trip. Before you dive in and apply, be sure to find out what the requirements are, what kind of interest you'll be paying, and terms for repayment.