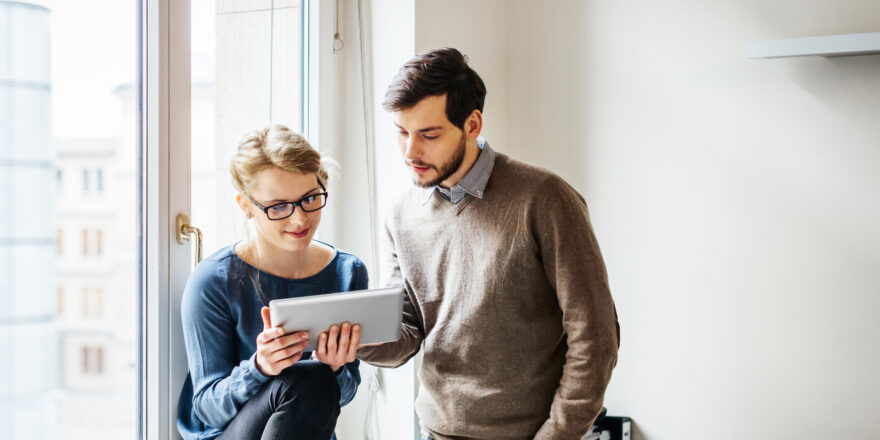 Personal loans can be used for just about anything, from paying down credit card debt to covering medical bills. 
While they're useful and can provide financial relief when you need it, they can also be a source of risk. Afterall, you're still borrowing money that you need to pay back. This means finding the best rate, having your credit score in good shape, and understanding the terms are important so you're not surprised or end up paying more than you need to.
A personal loan is there to help you pay off high-interest debt or costly medical bills, for example. It's important to also make sure you have the proper plan and expectations to help you avoid potential pitfalls. 
Here are some of the biggest ones to consider avoiding:
1. Not knowing hidden costs
When you borrow money, there are usually costs involved.
Personal loans may come with the following costs: 
Origination fees

Application fees

Late fees 
Be sure to research or ask about all of the extra fees involved so you know how much the total amount of the loan will cost you.
2. Not having a proper budget and plan
Taking out a personal loan means you need to pay it back on time each month. Making only the minimum payments each month, for example, isn't much of a strategic plan to get rid of the debt as quickly as possible.
Consider getting into the habit of paying more than the minimum, even if it's only $10 or $20 more. Then, when you have more money to spare, you may increase the amount and have a plan to pay it off as quickly as possible. 
Consider the following as you set your plan:
What is your total

debt-to-income ratio

? This number is your total debt, including your mortgage or rent, car payments, credit card bills to your income.

Total up your expenses and categorize it by essential spending (rent, car payment, groceries, etc.) vs. non-essential spending (eating out, ordering delivery, subscriptions, Ubers, etc.). Aim to reduce your non-essential spending.

Try to incrementally raise the loan repayment amount every three months or so. This can help you get into the habit of paying more than the minimum and as you increase your payment amount, you can be more mindful of decreasing spending elsewhere, such as your non-essential spending. 
3. Not checking your credit score
Your credit score plays an important role in getting a personal loan. While Upstart takes more than just your credit score into consideration, such as your employment into account, it's still an important part of qualifying for a loan with most lenders. 
An advantage of a personal loan is that after you repay the loan, it can help improve your credit score by reducing your debt-to-income ratio. Also, making on-time payments throughout the life of the loan can help strengthen your credit score.
4. Applying for other loans and credit cards all at once
If you're shopping around for a personal loan right now, it may be beneficial to avoid applying for credit cards or other loans. This is because a hard pull is made each time you accept a loan. Too many inquiries may cause a dip in your credit score and could hurt your chances of qualifying.
5. Missing payments
If you already have a loan to repay, missing a payment can reflect poorly on your credit. 
Blemishes on your credit history may hinder you from getting approved for other types of loans or credit you may need in the future, such as borrowing to purchase a car or covering for an unexpected medical emergency.
6. Not shopping for the best interest rates
Shop around and see who is offering the best terms and compare the APR (which includes all of the fees associated with the loan) and other monthly fees. 
Lenders vary widely in terms of interest rates they offer. If you have a great credit score, you may qualify for a low interest rate, which could save you money over the life of the loan. 
Also, use an online comparison tool or a personal loan calculator to get a better idea of how much you'd pay over the life of the loan. 
Moving forward
Before you take out a personal loan, try to do all of your research, ask questions, and shop around for the best rates. Remember to make on-time payments so you can continue to build great credit.
Figure out how borrowing fits into your long-term financial strategy of building wealth and achieving financial security and be sure to avoid potential pitfalls along the way.