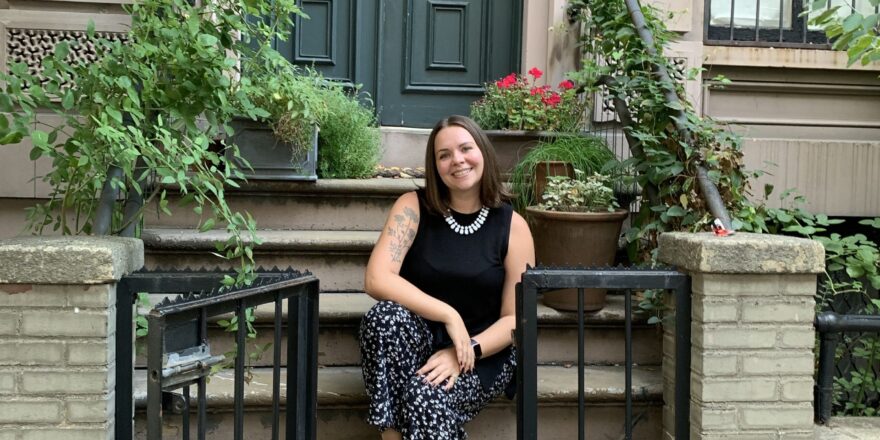 Julia took out a $15,000 personal loan with Upstart to get rid of her credit card debt

In just three years, she paid it off with a clear start and end date

The monthly payment with Upstart was less than all of her credit card payments,

combined
Julia attended graduate school at NYU, a very pricey university in an equally expensive city. Like many students, Julia had to carefully ration her living expenses with borrowed money. "I was only making $100 every two weeks, so I supplemented my income with student loans. For living expenses, I mostly relied on credit cards," Julia said. 
As a student, she knew she would have to take on debt, and she was okay with that. However, the high amount of the total debt she faced was troubling. In addition to $15,000 of credit card debt, she also had undergrad student loans. 
She knew it was a "hole that would be difficult to get out of." 
Reaching a turning point
After making minimum payments without a clear plan, Julia knew something more dramatic was needed to help obliterate the debt. She recalls, "I was tired of treading water." 
After seeing a few Upstart ads on her social media feed, she became curious and decided to check it out. Julia said she liked how easy it was to input her information on Upstart's website and the simple way the process was laid out. She decided to apply for a personal loan. 
"[With Upstart], I was able to use a loan to wipe out the credit card debt and consolidate all of the payments into one. This one payment was less than all three minimum payments for each credit card," she explained. 
Julia believes debt shouldn't be shameful.
In order to fulfill her goal of graduating from college, Julia knew she would have to deal with debt. It was because of this debt that she was able to even attend NYU in the first place. "There is a certain stigma with having debt. Having debt can make you feel like you've made bad choices. I wouldn't have been able to go to college if I hadn't taken out loans."
Growing up in an economically depressed town, Julia recalled her parents worked hard to provide for her and her sisters, but they had very little extra room for anything else. "We were comfortable, but we didn't have a lot of money."
Julia was well-educated about money from her folks. Before going to undergrad, her parents sat down with her to discuss how much they would contribute to her education, and what she would need to cover on her own.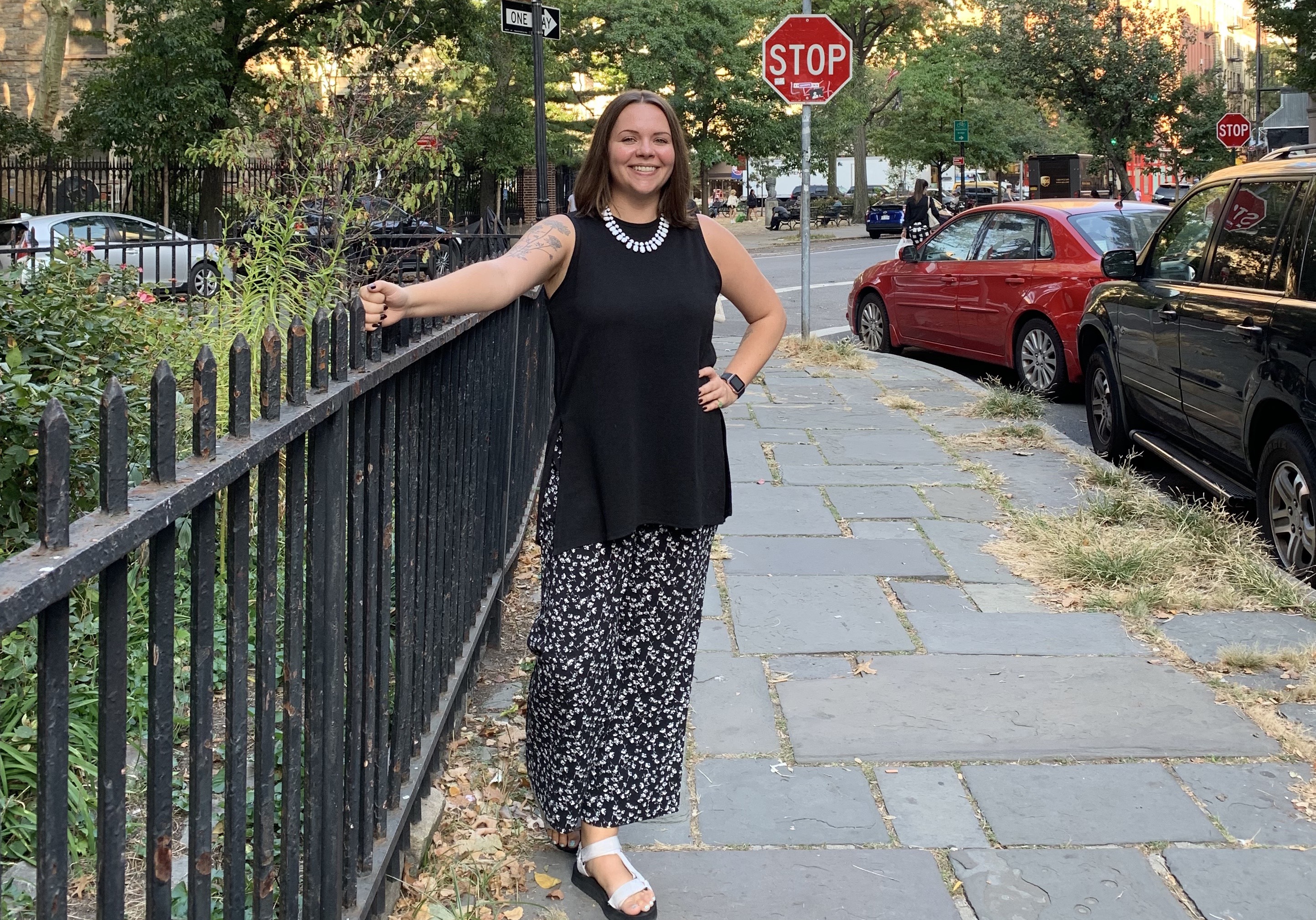 The application process on Upstart: 'It's not
just

a credit check'

After researching personal loans and shopping around, Julia decided to go with Upstart because she liked "how clear the communication was with everything."
"I knew exactly what I was agreeing to. I liked the clear start and end date for when I was expected to pay off the debt."
Although her credit score was high, she liked the comprehensive way Upstart looked at "life factors" outside of her credit score. Julia said she was also asked about her education and income.
After applying online and getting approved, Julia was pleasantly surprised to see her account quickly was funded with a day or two. 
A tangible accomplishment
Julia liked the fact that every payment was "mapped out for you" and all you needed to do was log into your account to see the loan balance. She added, "It's not a guessing game, you see exactly where you are in the process."
This gave her the confidence and encouragement that paying off her $15,000 debt was achievable. It was a goal she could fulfill by a certain deadline. "This was [definitely] something that I didn't experience with my credit cards."
Embrace positivity and transparency
Julia believes a healthy mindset is a crucial piece to help you become debt-free.
"Just remember there are millions of us out there. Be positive about your life situation." 
Now in her mid-30s, Julia works at NYU in the academic advising and administrative affairs department.
In addition to her career in academic advising, Julia hosts a podcast where she openly talks about her decision to not have children. Similar to how society may view the topic of debt as being taboo, she started the podcast to bring more transparency around this subject. "I wanted to focus particularly on the friendships around people who have kids versus those who don't."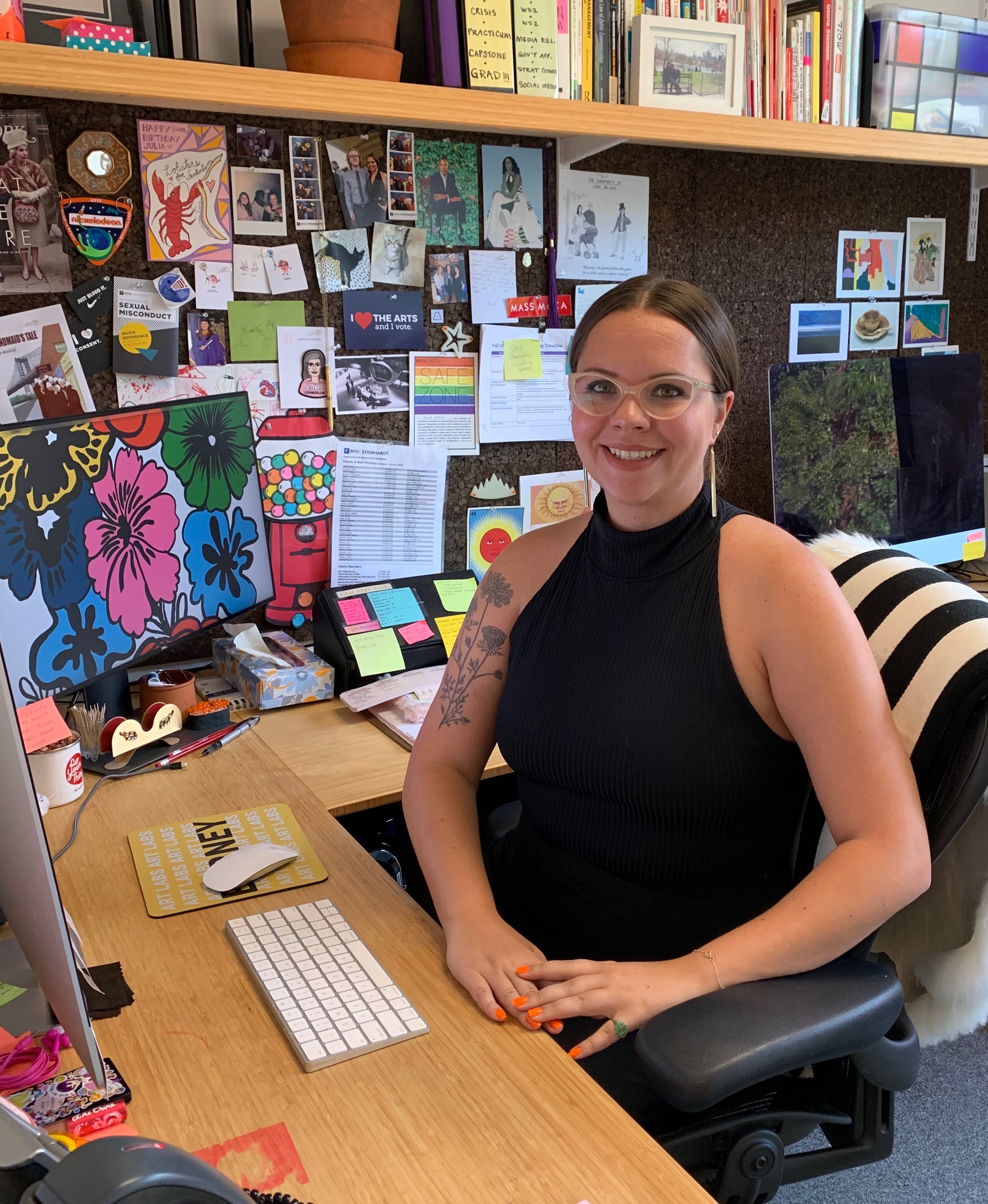 One debt down, a few more to go
While she still has student loan debt to pay off and one credit card "that is completely manageable," she is so glad she used Upstart. She recommends it to anyone who wants to consolidate their credit card debt and pay it off with a plan. 
The best part about Upstart? Julia laughed, "Once I made my last payment, I had basically given myself a raise!" 
If you want to learn more about what Upstart can do you for, answer a few short questions and get started on becoming debt-free.