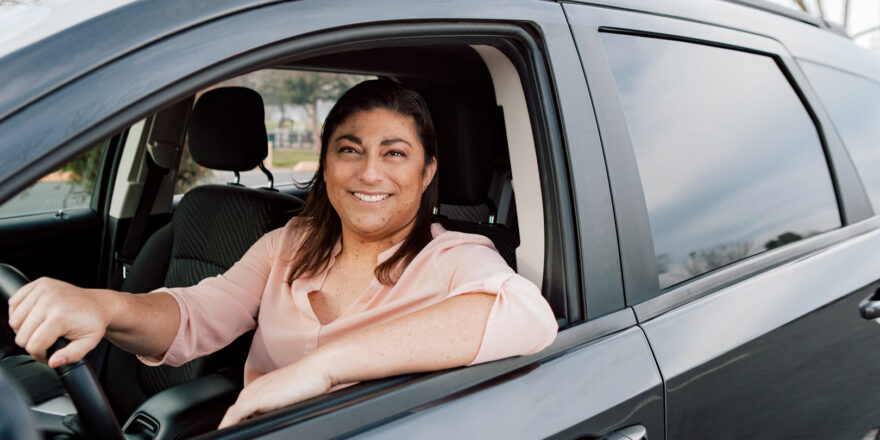 Jennifer faced a couple of setbacks following life's unexpected circumstances.

While finding a way to improve her personal finance and wanting to save more money, Jennifer found Upstart when she was researching car refinancing.

Shortly after qualifying for an auto loan through Upstart, she was able to lower her monthly loan payment with a better interest rate.

By getting a new auto loan with a better interest rate, Jennifer was able to save about $129

¹

a month—she is estimated to save $5,418 over the lifetime of her new loan term.
An expensive monthly car payment may be a cause for concern if you want to save money or if you want to make room in your budget to pay for other bills. It's a problem that Jennifer, an Upstart customer, knows all too well. She remembered intently focusing on her auto loan statements, month after month. It seemed that no matter how hard she worked to pay down her debt, she wasn't making any progress since her interest rate was simply too high. With her high interest rate, her monthly payment was so high that it could have covered the cost of two cars instead of one. This motivated her to do something about it.
She explained, "I was getting very frustrated. I was like, 'I think I'm at a good point now with my credit.' I knew a little bit about auto refinancing, but didn't know a whole lot." 
Why did Jennifer do an auto loan refinance
Also known as an auto refi, this process involves applying for and taking out a new loan that would replace the existing car loan. The main reason why most people refinance their car is simple: To save money. 
Refinancing your auto loan makes sense if you can qualify for a loan with a lower rate, which can help you reduce your monthly payments. Even if your new interest rate isn't significantly lower, you can opt for a longer loan term. While this might give you more time to repay the loan, it might end up costing you more over the life of the loan since you'll end up paying interest over a longer period of time. 
For Jennifer, her main goal was to reduce her monthly car payment so she could save money for a very important financial milestone—buying a house. 
In addition to refinancing, Jennifer's credit had improved since the time she first purchased her vehicle—which helped her qualify for a better interest rate. She explained, "I've been working really hard to fix the life situations that happened."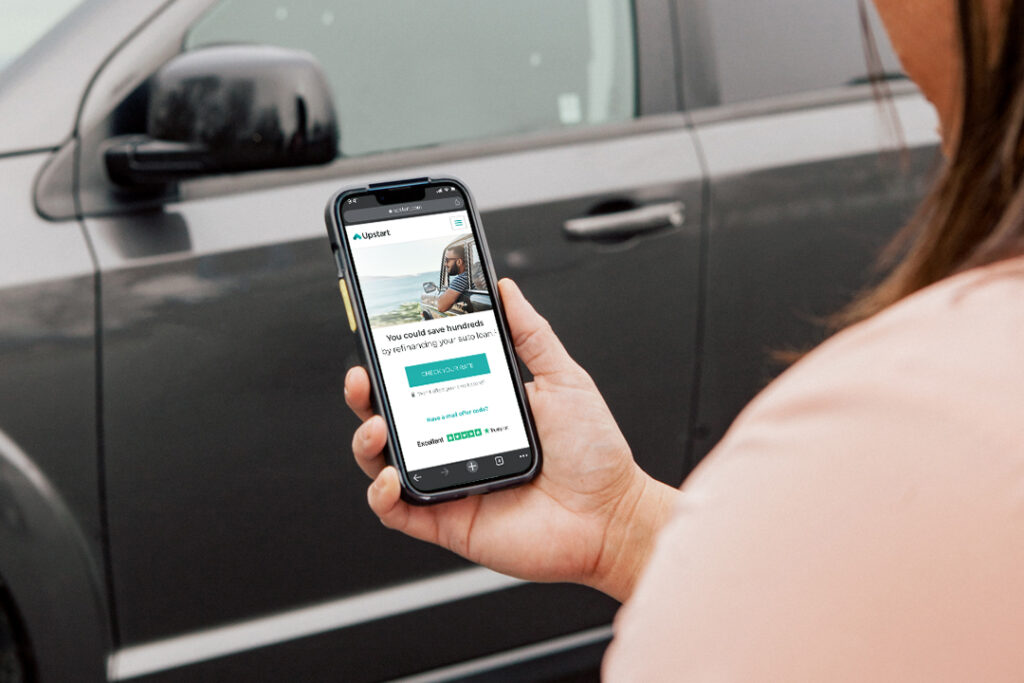 An easy car refinancing experience through Upstart
Sometimes, life circumstances are out of your control, and although Jennifer was able to improve her credit, she appreciated the fact that "Upstart looks at you as a whole person, not just bits and pieces of you. I'm not just a number. They consider your employment status and education² too. I worked hard to get my master's degree."
Jennifer felt slightly nervous because she didn't know what to expect from refinancing through Upstart. However, she liked what she saw at each step of the application process. After filling out the online application and uploading some documents, she remembers getting an email from Upstart detailing expectations and next steps. Not so long after, Jennifer received an email from Upstart stating that she was approved.
As someone new to car refinancing, she valued the simplicity of the process and friendliness of the Upstart representative. She recalled, "It was very straightforward. The Upstart representative was extremely helpful in explaining the next steps. It was more like talking to a friend and saying, 'Hey, how's it going?' It was very warm and energetic. Things aren't supposed to be that easy. But it was!"
She added, "Not only did my interest rate go down, but my car payment also went down—I wasn't expecting to go down that much!"
Fulfilling financial goals through a rejuvenated sense of motivation
Jennifer recognized refinancing her auto loan as a strategy to move her into the right financial direction and now sees a brighter future for herself. She beamed, "Not only did I cut my interest rate in half, but it also brought down my car payment as well, and that's huge. This refinance has helped me stay afloat without having to worry about how my car is ever going to get paid off."
"It feels good to know that my hard work is paying off and there's a reason for the madness. It really gave me that confidence that everything that I'm doing is definitely working."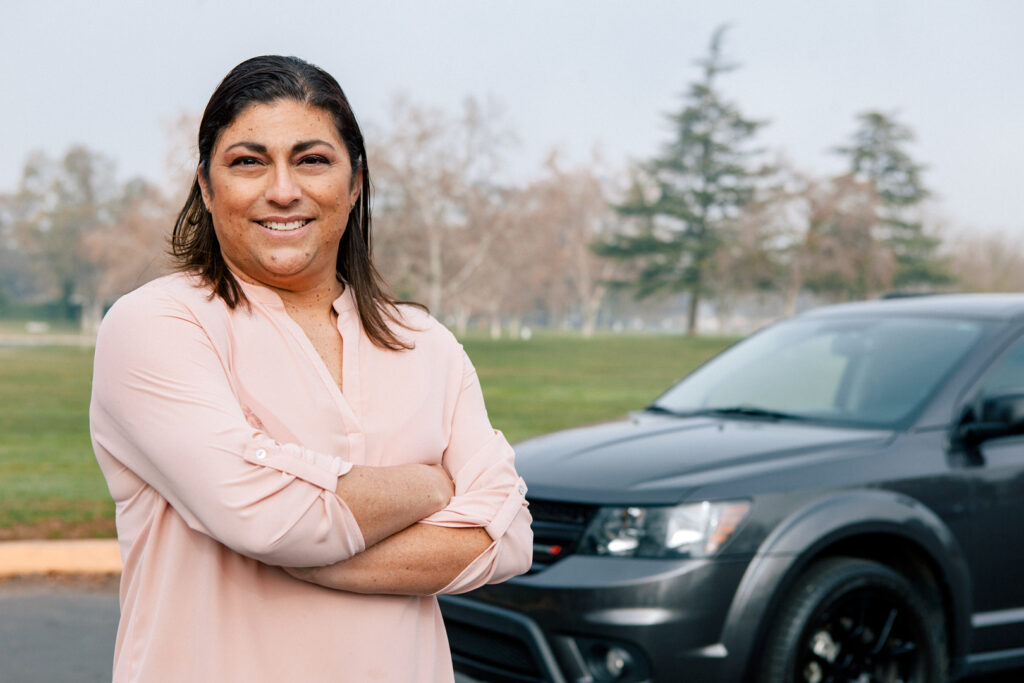 Ready to save on your monthly car payment, as Jennifer did? Learn more about how to refinance your car loan through Upstart.
¹To evaluate savings on a loan you are considering refinancing, it is important to compare your APR and remaining term from your existing automotive loan to the APR and term offered through Upstart. As of 3/1/2022, the average monthly savings amount is $85 based on all consumers who were approved for an auto loan through Upstart and accepted their final terms.
²Neither Upstart nor its bank partners have a minimum educational attainment requirement in order to be eligible for a loan.
Car refinance loans not available in IA, MD, NV, or WV.