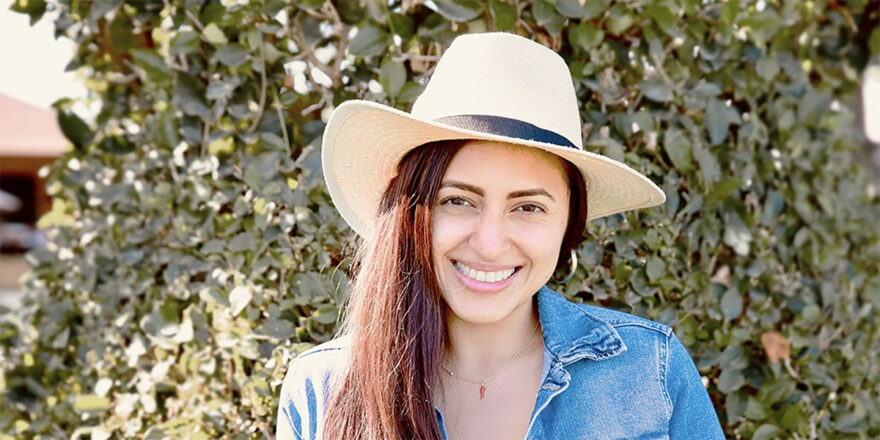 Ashley found herself in debt when family emergencies arose and were looking for a way to help support herself and her family.

Ashley found Upstart and was approved for $7,600 when searching for a

personal loan

that would be the right fit for her financial situation.

Ashley was able to repay defaulted family debts with the

loan through Upstart

. She paid off the loan within a year and improved her credit score from about 500 to more than 600.
Ashley Portillo works as a human resource manager in California. She currently lives with her partner and has a stable career path, although that wasn't always the case growing up. Ashley came from humble beginnings—she was raised and supported by her Latin American parents, who immigrated to the U.S. from El Salvador.
Like many Americans, her parents, unfortunately, lost their house when the economy took a downturn during the 2008 Recession. In order to provide for the family's needs and make ends meet, her parents took out multiple loans. Ashley took the financial hardships that her parents went through to the heart.  
Ashley had found herself in debt when family emergencies arose. As the cost of rent and living expenses skyrocketed, Ashley was looking for a way to help support herself and her family. She learned about Upstart when she started shopping around for a personal loan that she would qualify for—Ashley did not have a prime credit score but knew that getting access to credit would be able to help her and her family financially.
After seeing what her parents went through in the past when they took out loans, Ashley made sure to be intentional about choosing the best one for her circumstances and researching before she committed to one.
I had a couple of choices, so I looked to see what would be the best choice for me. I based it off of interest rates and comfortable monthly payments.
Choosing a personal loan through Upstart
When Ashley went through the process, Upstart had the most favorable terms and was quick and transparent throughout. She was approved for $7,600 on a personal loan through Upstart to help her and her family during a stressful financial emergency. 
Upon reflecting on her experience, Ashley stated, "it was really straightforward, and it was really easy." Ashley's loan through Upstart pulled her out of a box she felt stuck in. When other places did not offer her a loan because of her credit history, Upstart was able to match her with a loan by considering non-traditional factors beyond her credit score. By taking out a loan through Upstart, Ashley was able to help her family reach financial independence. She was able to pay off the loan in less than a year.
Ashley also improved her credit score in the process. The defaulted family debt had brought her credit score down to about 500; once she paid off her Upstart-powered loan, she noticed that her credit score increased to more than 600.
I needed a solution; I needed to solve a problem. Upstart allowed me to solve that problem. Ultimately, the payout of the loan increased my credit score, which is great, and I know that if I need a loan in the future, I can rely on Upstart.