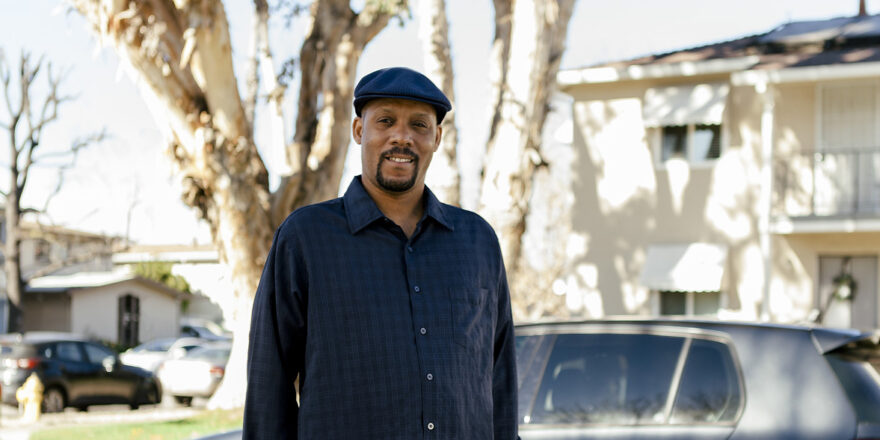 When Derrick's old car broke down, he rushed to purchase a new car and ended up with a high-interest auto loan.

As Derrick's expensive monthly payments for his new car continued to stack up, he started looking into

auto loan refinancing

and found Upstart.

By refinancing his auto loan through Upstart, Derrick saved up to $63 a month

¹

.

With the money Derrick saved on his auto refinance, he invested it back into his car to pay off the loan faster.
It's never an ideal situation to be in a rush when buying a car, but sometimes it's unavoidable. In Derrick's situation, he was in "panic mode" to quickly buy a car after his old one broke down. He was immediately approved for a high-interest auto loan after purchasing it online. Derrick recalls, "The APR was definitely not where I wanted to be, and I wasn't happy with it."
Since he was in a hurry to purchase another vehicle, Derrick said he didn't have time to shop around for the best rate, explaining, "I decided to move forward with the first offer."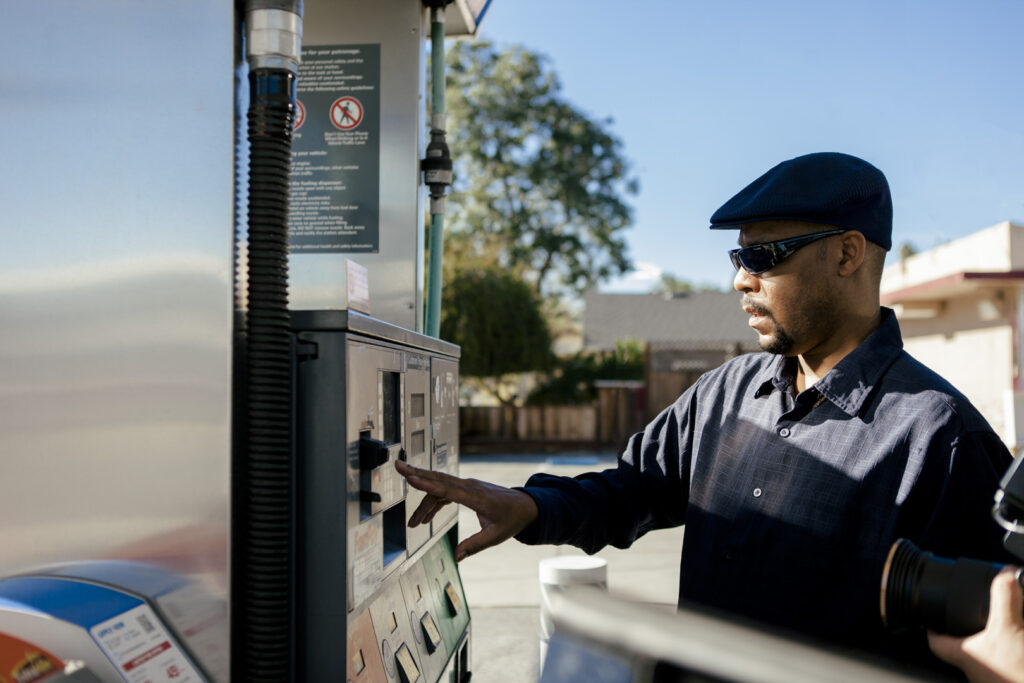 Auto loan refinancing gave Derrick a chance to save money
The high APR (annual percentage rate) was a huge factor in Derrick's monthly car payment. When Derrick realized his loan payment was too expensive, he decided to look into auto loan refinancing. Auto refinancing involves replacing your existing car loan with a new loan at a different interest rate. In the long run, refinancing your car loan can possibly save you a lot of money.
For the auto loan refinance, Derrick didn't want to make the same mistake of rushing through the process. "I actually studied the numbers this time around, and that was definitely my motivation in refinancing through Upstart."
Trusting Upstart
Derrick chose Upstart after reading reviews and looking through our borrower's experiences and success stories. Beyond refinancing his car loan, Derrick felt he was able to trust Upstart because of the customer care and transparency. 
He recalled asking his Upstart representative what would happen if he missed the due date on his payments because of economic uncertainties due to the pandemic. 
What made me trust Upstart is the policies defining the loan. The [overall] commitment and the care I got over the phone made me feel like I wasn't just another number on a spreadsheet, but an actual individual.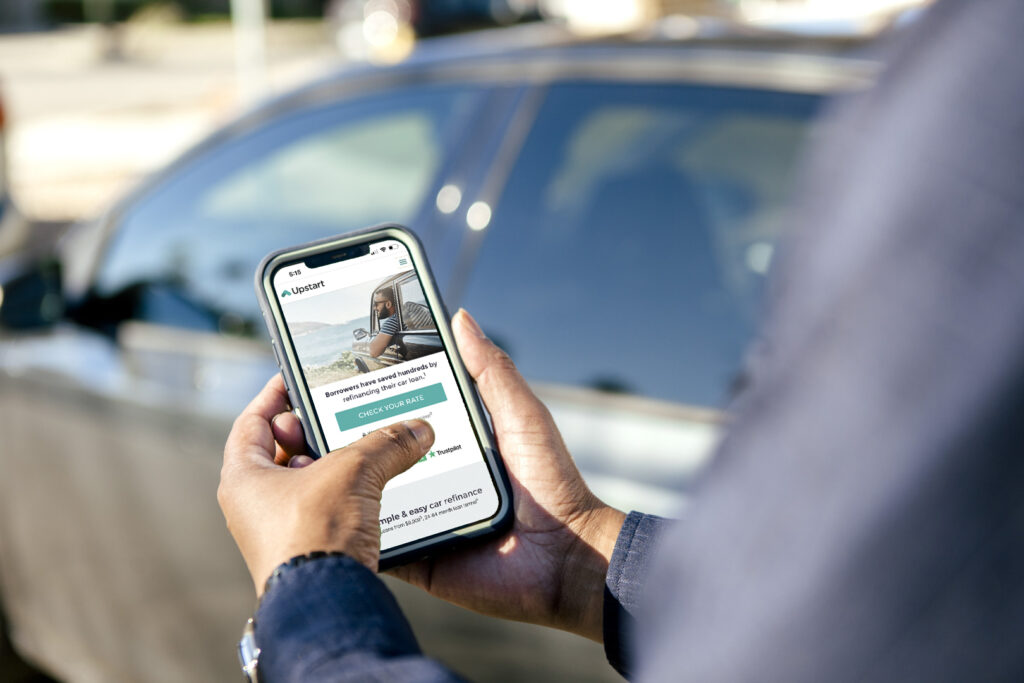 Feeling seen and heard: 'You're not just a number'
Derrick felt the process was quick and simple—starting with Upstart's website. Upstart looked at other factors outside of Derrick's credit score, such as income and education². 
Upstart believed in my creditworthiness to be approved for funding. I appreciated the representative on the phone for giving me critical information on how to be successful and start building a relationship with them. 
He learned that there are several options for how to choose the terms, or length of the loan, and how that would affect your APR. "You can lengthen the terms to get a cheaper rate, or you can get a lower monthly payment amount." Derrick chose the latter because he wanted to quickly pay off his vehicle. 
Derrick appreciated Upstart's proactive guidance in walking him through the refinance options. "Upstart gave me the tools to be able to be financially responsible moving forward."
Huge win for Derrick: Saving up to $63 a month
The savings for Derrick was huge. He explained, "I saved up to 17 percent on my monthly payment. I invested that money back into my car so I can pay off my loan faster." 
Derrick now enjoys more room in his monthly budget to achieve his goals. 
The process through Upstart was simple, and although it turned out to be a smooth and delightful experience, Derrick admits he was "just happy to get the loan. The added benefit is that if I need to pick up the phone or send something through to resolve an issue, someone's going to be there to take care of me. I know that without a shadow of a doubt."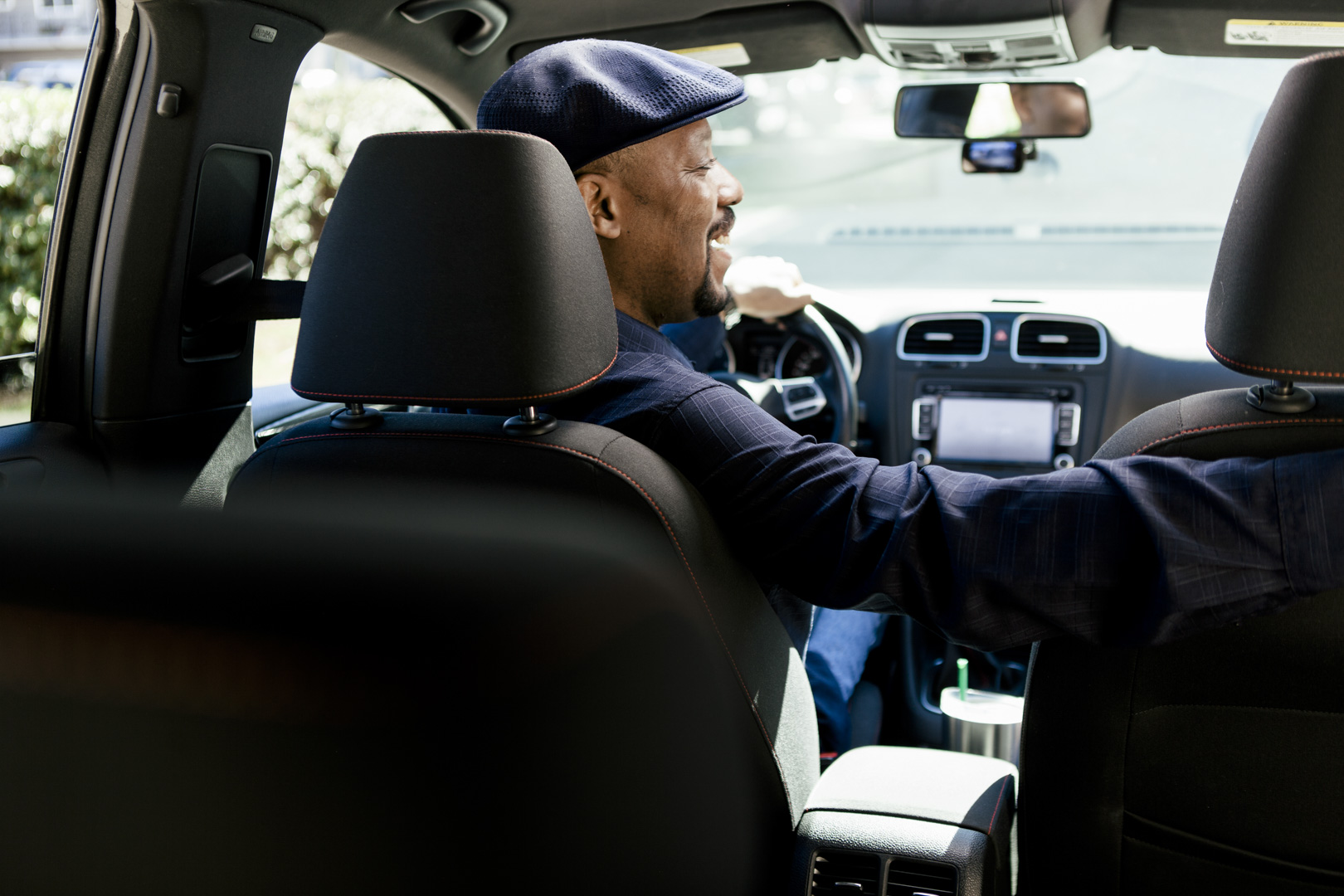 Feeling satisfied with Upstart's helpful customer service representatives who were "nurturing and welcoming," Derrick noted, "It's hard to build relationships with financial institutions, but through Upstart, I was able to establish that relationship and be a part of their community."
Inspired by Derrick's story? Find out how much you can save today by refinancing your car loan through Upstart. 
¹To evaluate savings on a loan you are considering refinancing, it is important to compare your APR and remaining term from your existing automotive loan to the APR and term offered through Upstart. As of 4/1/2022, the average monthly savings amount is $87 based on all consumers who were approved for an auto loan through Upstart and accepted their final terms.
²Neither Upstart nor its bank partners have a minimum educational attainment requirement in order to be eligible for a loan.
Car refinance loans not available in IA, MD, NV, or WV.