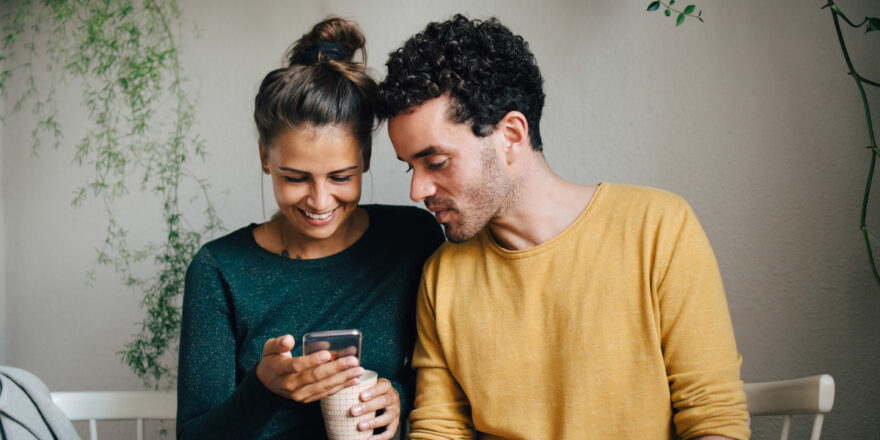 Having high-interest credit card debt looming over you can be stressful and challenging to pay off if you don't have a plan in place.
There are two popular routes you can take to combine your debt into one—these include using a personal loan or transferring the balance to a credit card that offers a promotional, zero percent interest rate.
A personal loan comes with a fixed interest rate for the life of the loan. The interest rate may depend on your credit score. Personal loans also come with a one-time loan origination fee.  
A balance transfer uses your credit card to roll over your existing, high-interest debt. The advantage of a balance transfer on a credit card is to pay it off within the given introductory offer, usually 12 to 18 months. If you don't fully pay off your balance before this period, your interest rate will return to the previous rate and you could be stuck with paying high-interest on your debt. 
If your score is low, be sure to take the necessary steps to improve it, such as paying down debt and making on-time monthly payments. 
What is a personal loan typically used for?
A personal loan may come with a lower interest rate than a credit card and besides paying down credit card debt, can be commonly used for:  
Medical bills

Home renovations

Unexpected emergency cost

Credit card debt consolidation


Wedding
Create a plan to pay down your credit card debt
There are pros and cons to using a promotional credit card balance transfer vs. taking out a personal loan, but the most important thing to keep in mind is that you have a solid plan to pay down the debt. 
Both methods have a set term in which to pay off the credit card debt. Which route makes the most sense depends on your financial circumstances, such as your income, credit score and history, and what kind of interest rate you can ultimately secure. 
Promotional balance transfers vs Personal Loans
To help you better understand what is involved for balance transfers vs. a personal loan and what kind of fees are involved, here is a table:
Balance transfer credit card
Personal loan
Best used for

Smaller amounts of debt that can be paid back fairly quickly

Larger amounts that may require years to pay off

Fees

Balance transfer fee of

3 to 5 percent

of the amount transferred. 

Origination fee of

1 to 8 percent

of the total loan amount. 

Repayment

Debt should be paid in full by the end of the promotional offer (typically 12 to 18 months). 

Fixed monthly payments for the life of the loan.
The differences between a balance transfer credit card and a personal loan
A personal loan is predictable. You have a fixed interest rate and monthly payment amount. The most important factors in a personal loan are the interest rate and repayment terms from the lender. 
Opting for a longer repayment term could cost you more in interest in the long-run. However, if you need that extra time to pay off the debt, you could be protecting your credit from harm by continuing to make reasonable, on-time payments. 
A credit card often comes with higher interest rates than a personal loan and may also have late fees and annual fees. 
The choice in which one to use to pay down debt boils down to factors such as how much debt you have, how soon you can pay it off, and what kind of personal preference you have in predictability of monthly payments. [Read about Jazman, who paid off $8,000 in high-interest credit card debt with a personal loan from Upstart.]
If you need several years to pay it down, a low-interest personal loan is the better option. By contrast, if you can pay it off in less than a year, a balance transfer credit card may work. 
The bottom line
There's no right or wrong answer for which type of debt consolidation tool to go with—it really depends on your financial situation and how soon you can pay off the amount. 
Both options are not mutually exclusive, you can certainly use a combination of both to knock out your debt, if it makes sense for you.