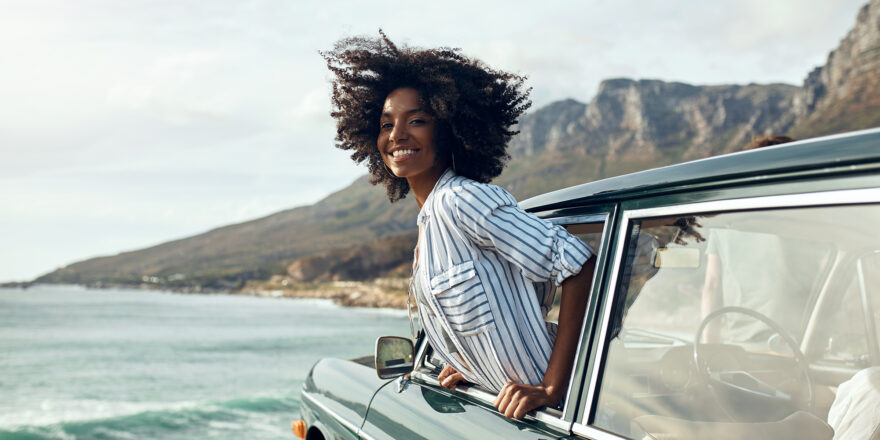 Car payments are typically the most costly recurring monthly bill for consumers, yet far too many people feel lost when it comes to looking for ways to save on their car.
It's worthwhile to look into both traditional and nontraditional tactics that can help you save even hundreds of dollars each month. Read on to learn five smart ways to save.
Refinance your car loan
Personal finances can change drastically in as little as six months, which means your financial situation likely looks a lot different now than it may have when you first signed your auto lease. Looking into options to refinance your car loan can help save you money both immediately and in the long run.
If you've experienced an increase in your credit score or boosted your credit on paper in another way, you may be able to get a lower rate on your loan. This will automatically put more money back into your pocket and act as a reward for achieving better financial stability overall.
If you're short on cash and looking to lower your payments, you can look into extending your lease. This option leaves you paying more in interest in the long run, yet will save you cash in the short-term if you're in need of some fast relief.
Upstart also recently announced its own Auto Loan offering to substantially streamline and simplify the process of refinancing your car.
Practice proactive car maintenance
Prioritizing car maintenance and making it a more common activity is a great way to save money. Getting your oil changed as often as it's recommended for your make and model will help improve your vehicle's fuel economy, as will replacing the air filter.
Not sure what's recommended for your car? Check the owner's manual and it should have all of the information you need. Car dealership and auto maintenance establishments often offer automated reminders, whether it's an email or a phone call. If you often forget when you last took your car in to get checked, opt in for an auto reminder.
Sites like CarMD.com can be used to estimate what a given repair will cost to help better equip you for a conversation with your mechanic.
Not all car maintenance practices require money. You can make regular trips to the gas station to fill up your tires, for example, which will reduce tire wear and save you gas in the long run.
Don't get too comfortable with your insurance
Car insurance rates can vary by hundreds of dollars a year for an equal level of coverage. It's healthy to shop around for new car insurance in as little as six months after you buy or lease a car, and again every 1-2 years after.
Insurance companies are always looking for new customers, so it's worthwhile to negotiate for the best rates. Having a good track record can also help you land lower rates with various insurers. Things like traffic tickets and accidents can drive up your insurance premiums.
You should also compare the type of insurance coverage you have with the type of car you drive. If you're driving a 20-year-old car that's on its last leg, for example, it's probably time to drop collision and comprehensive coverage. Before buying your next car, check the rates for the make and model you're looking at, as this can make an impact.
People often miss out on sizable discounts by forgetting to comb through their insurance policy. Be sure to read your policy carefully to catch opportunities such as good-driver discounts, loyalty discounts, or savings based on specific occupations. Platforms like The Zebra or Gabi can help you swiftly compare auto insurance to find the best one for your unique situation.
Get free gas
Apps like GasBuddy can help you identify gas stations with the cheapest gas in your area. This comes in handy for your home town or even longer road trips. The app also has a rewards program to help you earn free gas when you shop with its partner brands.
When gas prices are on the rise, companies are more likely to run free gas card promotions. Watch closely for these deals that often come from brands you already shop with regularly. We've seen these promotions come from the likes of CVS to a small bed and breakfast.
Gas perks are often a part of various credit card reward programs as well. Whether you earn a kickback when using a certain card to fill up your gas tank, or are given the option to win a gas card by spending a minimum amount of money, these perks are worth looking into.
Consider the long-term value
When selecting a car for purchase, consider its depreciation value. If you buy a car that's a few years old, you can avoid the drop in depreciation and put some money back into your wallet.
It's good practice to check out a car's resale value when deciding on which car you'd like to purchase, even if you don't plan on selling your car. One way this can pay off is if you get into a wreck and your car is totaled, your insurance provider will pay the cash value of the car at the time of the incident (based on your coverage plan). Resale value plays a big part in the process of determining the cash value of your car.
With these short- and long-term tips, you could be better equipped to maximize the financial investment that your car represents.
State Restriction: Product not available in IA, MD, NV, or WV. Loans in FL may be originated by Cross River Bank or Upstart Network Inc. All other loans are originated by Cross River Bank.