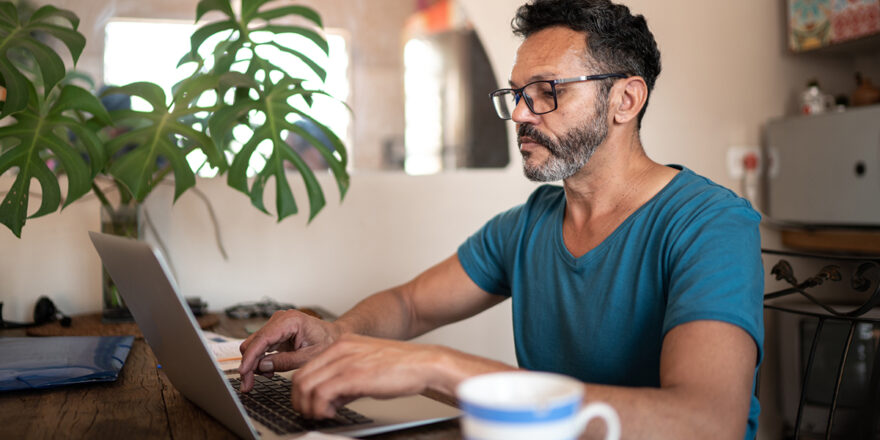 Key takeaways:
Small loans can be beneficial for covering an unexpected expense, financing a purchase, or consolidating credit card debt.

And small loans generally range from $1,000 to $10,000 and can generally be obtained with lower interest rates than credit cards.

Borrowers should shop around for lenders that offer loans in the size they need and understand the fees associated with taking out a loan.
A small loan is a form of personal loan that has a relatively low initial balance, usually less than $10,000. If you need to cover an unexpected expense, finance a purchase, or refinance a few thousand dollars of credit card debt, a small loan could be right for you.
Different lenders, institutions, and financial planners have different definitions of what defines a small loan. Some consider small loans to be anything under $5,000, while others use a $10,000 cutoff. For the purposes of this discussion, we'll say that a small personal loan is any loan in the $1,000 to $10,000 range.
Reasons to get a small loan
Small loans can be useful for a variety of reasons. Just to name a few:
A small loan can help spread an expense of $1,000 to $10,000, such as a vacation, across a manageable repayment schedule, and can often be obtained with a lower interest rate than a credit card.

Small loans might have lower interest rates and easier qualification standards than loans with larger balances. 

Many consumers think personal loans for

debt consolidation

are only necessary for high balances, but small loans can also be excellent tools to help pay off credit card debt. Even if you only owe a few thousand dollars, you might be surprised at the interest a small personal loan can save you over your repayment period.

Small loans can help

cover emergency expenses

, such as home repairs, car repairs, or medical bills, without taking on high-interest credit card debt.
Where to get a small loan
Most personal lenders have a clearly defined range of the amounts they are willing to lend. The $1,000 lower limit is among the smallest you'll find in the industry, and many other lenders only make loans above $3,000, $5,000, or even more. So, before you consider a particular lender for a small loan, make sure that lender offers loans in the size you're looking for.
You can check your loan offers quickly and easily at most lenders and lending marketplaces, including Upstart, and with no affect to your credit score unless you decide to formally apply. You can apply for a small loan at any personal lender who offers loans in the size you need but be aware that different lenders have different qualification standards and requirements.  
Once you complete a lender's prequalification process (more on that in the next section) and fill out an application, you could have your money in as little as one business day, depending on both the lender and the speed of your bank.
Qualifying for a small loan
The process for pre qualifying and applying for small loans varies between lenders, but most are similar. You'll have to provide basic identifying information like your name, address, date of birth, and Social Security number. You will also likely have to answer questions about your income and employment history. Be sure to enter accurate information—you may be asked to verify your income once you decide to finalize your application.
Lenders use different approval processes. Most involve checking your credit score and credit report. Upstart's model looks beyond your credit score and uses hundreds of data points to determine loan approval and interest rates, making it a top choice for borrowers without spotless credit histories.
All lenders consider your credit score, income, and employment to one extent or another. After all, lenders will at a minimum want to verify that you don't have a history of defaulting on loan obligations and want to make sure you have steady income that is sufficient to comfortably make your loan payments. Some lenders and lending marketplaces, like Upstart, use other factors, such as your education¹and length of employment, to help get a full picture of a borrower's qualifications.
You typically do not need collateral to apply for a small personal loan, or any size personal loan for that matter. Personal loans are often unsecured, meaning that they aren't backed by a specific asset in the sense your mortgage is backed by your house. Lenders may ask you the purpose of the loan, such as debt consolidation or home repairs, but the reality is that once you have the money it can be used for (almost) anything you want.
To be clear, you can check your loan offers without affecting your credit score from most lenders. However, a hard credit inquiry (which can affect your credit score) will likely be performed once you decide to accept a loan offer and complete the application process.
What to consider when shopping for a small loan
Some personal lenders charge fees when originating a loan, such as an origination fee based on a percentage of the loan balance. While a small loan can still be the best move, it's important to understand the fees you'll have to pay before signing a loan agreement.
It's also important to note that many borrowers plan to pay their loan off sooner than the loan's term. This is especially true with small loans, as many borrowers don't need 24, 36, or more months to pay off a relatively small loan balance and would love to get rid of the debt as soon as possible. Most personal loan companies , including Upstart, don't charge any early repayment fees, but some do.
Finally, it's always a smart idea to consider all of your borrowing options before choosing a small loan. To be sure, a small loan is always better than high-interest and predatory forms of lending like payday loans. But in some cases, there are alternatives that could make more sense. For example, if you plan to pay back the money quickly and have strong credit, a 0% APR credit card offer could be a more economical way to finance a purchase for a few months. Or if you have a family member willing to loan you money at little or no interest, it can certainly make more sense than taking out a loan. 
The bottom line is that small personal loans can be excellent financial tools, but the question is whether they are the best tools for you.
¹Neither Upstart nor its bank partners have a minimum educational attainment requirement in order to be eligible for a loan.