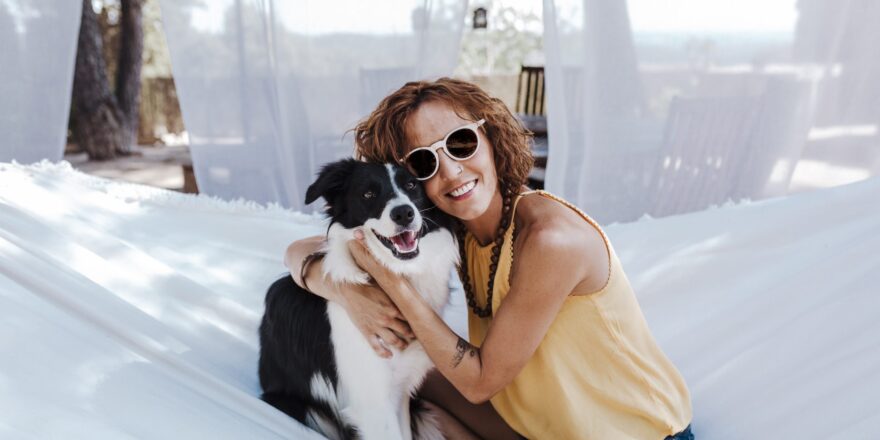 Summer is a nostalgic time for travel, fun, hot weather, and of course, no better time to think about money-saving tips. It's also the start of a new quarter and a good time to think about how you can cut costs.
1. Create a summer budget and use free money tools
Check in to see how you're doing so far with your budget and savings for the year. If you haven't fleshed out a plan yet, it's not too late to start setting goals for how to save money and how much to spend. Think about the following questions as you set up your goals:
How much do you want to save for an emergency fund? 

Do you need to make upgrades to your home? 

Do you want to save for a vacation or

holiday-related planning

later in the year? 

Is it time to finally pay off those high-interest credit cards? 
Creating a budget with specific goals helps keep you mindful about how much you're spending and how much you're saving throughout the year. Here are some tangible savings tips you can take this summer to get your plan started:
Consider opening an online savings account: These accounts are often free to open and maintain. Many online banks also allow you to label your savings accounts by goals, which can help keep you motivated when you see the amount growing each month. 

Use a free budgeting app: This helps keep track of your spending and saving and allows you to monitor your progress.
Being conscious of your budget may help set you up for success over the summer and keep you on track for the remainder of the year. 
2. Steps to make your home more efficient and cool
If you were blasting your heater all winter, you probably want a break from expensive utility costs. 
With a warmer climate, you may want the air conditioner on all day and night, but there are simple fixes you can make around your home to create more efficiency, keep your home cooler, and save on air conditioning costs.  
Here are quick tips to help keep your air circulating and efficient in your home:
Keep A/C vents clear: Clean your A/C vents of all dust and have them checked by a professional if you notice the air is not flowing well. Move furniture and rugs from your floor vents if they are blocking them. 
Set up cross-ventilation in your home: Open a few windows that are on opposite sides of your home and put a fan to blow out the hot air from one window. This same fan can pull in cooler, evening air into your home. 
Turn up your air conditioner a few degrees: Everyone has their preferred temperature for how cool they'd like their home to be, but try adjusting it just a few degrees and see if it is doable. You may even want to turn it off when you're sleeping and just keep the fan on. 
Get new air conditioner filters: If you haven't regularly maintained your air conditioner, check to see if your filters are dirty or need replacement. Getting a fresh filter may improve the airflow and efficiency of the air conditioner. 
Block out the sun: Close your blinds and curtains during the day. Invest in black-out curtains, which help block out the heat of the hot sun. 
3. Run appliances at night
Use your heat-generating appliances such as the dryer or dishwasher at night. This can also help you avoid higher energy costs for your utility bills.
In addition, consider using cold water to wash your clothing. 
4. Hang your laundry outside to dry
After washing your clothes in cold water, don't throw them into the dryer. Instead, hang them outside to dry and save on electricity costs. Another alternative is to set your dryer on a lower setting or partially drying your clothes before hanging them up to dry. 
5. Upgrade to energy-efficient appliances
If you've been dealing with old, out-of-date appliances year after year, perhaps this summer is the time to consider a programmable thermostat—which can save you up to $180 a year. 
A programmable thermostat allows you to set exact temperatures for different times of the day and can automatically be changed. This is helpful for moments when the home is empty or in the evenings when you're sleeping. You can purchase a programmable thermostat online for less than $50. 
Or perhaps it's time to replace your old refrigerator or washer and dryer with more energy-efficient ones. Retailers often have sales over the summer on big-ticket appliances. 
6. Have a staycation
With the world just starting to get back to the regular cadence of travel again, it may be tempting to want to travel overseas on a pricey vacation. 
If you don't feel comfortable spending on a big trip, consider a staycation near your home at a campsite, neighboring cities, or beach. 
Sites like Airbnb often have airstreams or rent rooms for way less than a hotel. The best part? You don't have to get on a plane or go through a busy airport. 
7. Your free gym is outside
The sun is out longer in the summer, which means it's a great time to get outside in the mornings or late afternoons for a walk, hike, or jog. 
If you've been paying for virtual fitness classes or gym membership, you may want to ditch that all together and just get outside!
8. Get going on your garden
The summer season is a great time to look for end-of-season sales, especially for gardening or outdoor projects. Look out for landscaping plants, tools, seeds, and other outdoor items at the tail end of summer since these materials tend to go on sale as people begin to look toward cooler weather.
Make it a summer of savings
Summer may be a time when you have extra activities, vacations planned, and higher electricity bills, which means it can be more expensive. 
The best way to save money is to create a plan and a budget so you can be mindful of how you can spend less and take advantage of the warmer weather and free outdoor activities.