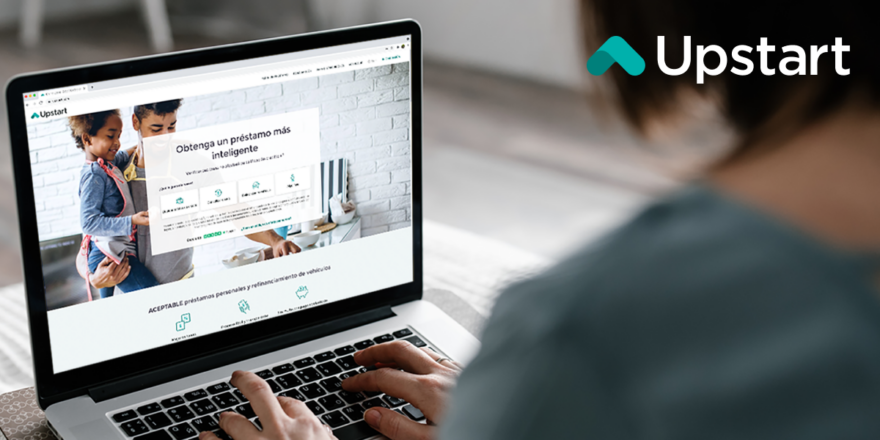 By Cortney Hamilton, Partnerships Manager
A Spanish language alternative to English is commonly available in restaurants, retail and schools, but it is not so common in banking. Today, we are pleased to be the first online lending platform for personal loans with full support for Spanish speakers in the U.S.
The numbers tell the story: more than 63 million Americans are of Hispanic origin, and 71% use Spanish as their preferred language at home. Hispanics are the primary driver of population growth in the U.S., and by 2050, it is estimated that the U.S. will be the largest Spanish-speaking country in the world. 
Language is critical to understanding, and better understanding can lead to better economic opportunities, which is at the center of our mission to expand access to affordable credit.
A better lending experience—all in Spanish
We understand that taking out a personal loan is an important financial decision and a big step that comes with important obligations. At Upstart, we feel strongly that it's better for Spanish-speaking consumers when the entire end-to-end lending experience—including the disclosures, the application, the loan agreement, the customer service, and the user dashboard—is available in Spanish.
How does it work?
We will automatically detect if your browser is set to Spanish and default to the Spanish language option. Otherwise, you can simply toggle the language option on our homepage here, or go directly to Upstart.com/prestamos.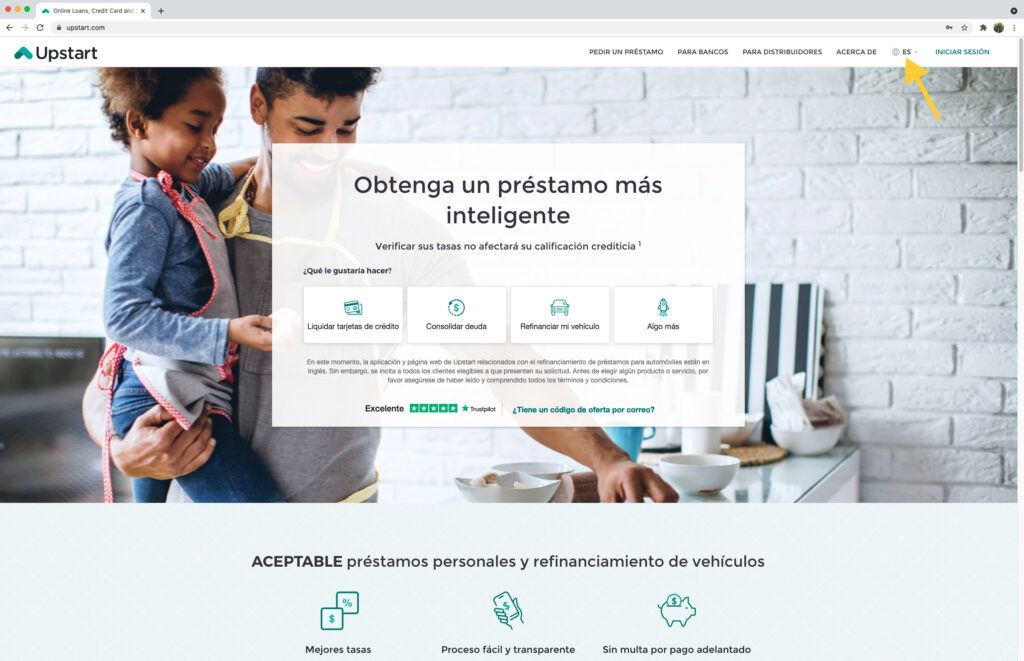 Our goal is to provide competitive rates, easy application, quick funding, and high-quality customer service—all in Spanish! If you need a personal loan or if you're new to credit, and Spanish is your preferred language, consider checking your rate in less than 5 minutes and see how much you could save through Upstart. 
All loans are originated by Cross River Bank, an FDIC-insured New Jersey state chartered commercial bank. Loans are not available in West Virginia or Iowa.