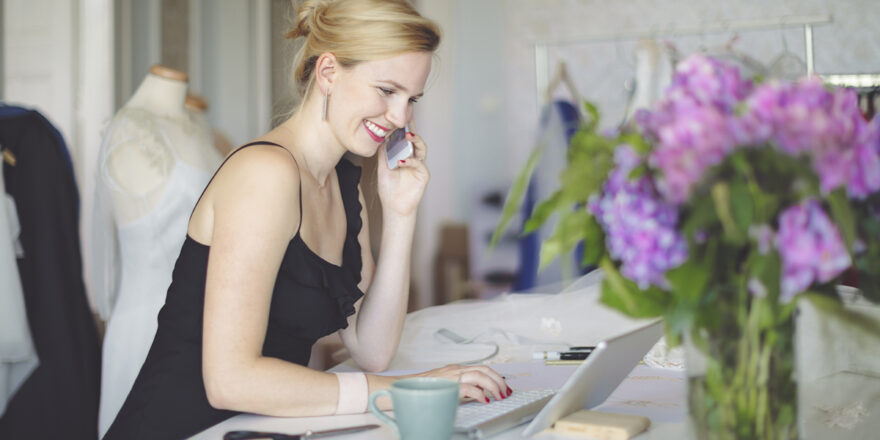 Key takeaways: 
Financing a wedding may make paying for expenses more manageable.

Wedding loans, 0% introductory APR credit cards, and retirement account loans are common wedding financing options.

Before taking on additional debt, set a wedding budget and prequalify with multiple lenders to find the best rate available.
Paying for a wedding can be one of the most challenging parts of planning for your big day. But crossing this question off your to-do list allows you to focus on the exciting parts of this special time, like sampling cake flavors and finding the perfect wedding ensemble.
In this guide, we'll break down some of the most popular wedding financing options. So whether you just said "I do" or your big day is getting close, read on to learn more about the most affordable ways to finance a wedding.
First thing's first: Is financing a wedding a good idea?
As a general rule, try to take on as little debt as possible before starting your marriage. This is especially important if you and your soon-to-be spouse already carry debt, such as student loans or a mortgage.
However, financing your wedding has some advantages—if you're absolutely certain you can repay your debt on time. These may include: 
The ability to pay for your wedding over time instead of all at once

The chance to keep more cash on hand for other expenses, like

home repairs

,

medical bills

, or

emergencies

The option to choose a loan with repayment terms that work within your budget
Responsible credit usage can also help boost your credit profile in the long run. If you take out a loan and repay it in a timely manner, you could increase your credit score. It's important to manage your spending and keep your credit utilization rate low for the best results.
Pro tip: Credit utilization compares your available credit to the amount you use. Keeping your rate below 30% shows potential lenders you can handle credit responsibly.
How much to spend on a wedding
According to a 2021 study by The Knot, the average cost of a wedding is $34,000 (including the cost of an engagement ring). That said, this number is based on national averages and doesn't consider your location, the size of your wedding, or your vision for your big day.
For instance, you could spend substantially less on an intimate wedding hosted at an affordable local venue. But you may decide to go all-out for your big day and splurge. Either way, make sure you have a budget in mind that works for you and your partner.
How to pay for a wedding
To make the wedding planning process easier, here are a few financing options to consider.
1. Save up for your wedding expenses
Saving is one of the simplest and most cost-effective ways to pay for your wedding day. And it doesn't have to feel like an insurmountable task. Instead of focusing on the total amount you need to save, break your budget down into manageable chunks.
For instance, if you plan to have an $18,000 wedding in 12 months, divide $18,000 by 12 to determine how much you need to set aside each month (in this case, $1,500). If that number feels too large, consider ways to save money on your wedding, like:
Shortening your guest list

Scaling back decor and flowers

Choosing a local officiant rather than asking yours to travel

Moving your ceremony and reception to a budget-friendly venue

Swapping a sit-down meal for a family-style dinner
Pro tip: Take some time to talk finances with your partner and set a budget together before you start planning. That way, you'll ensure your big day works with your budget rather than trying to stretch your resources. For more tips on budgeting for your big day, check out our guide to paying for your wedding.
When to consider saving for a wedding
Saving to pay for your wedding is a good idea if you can realistically redirect money to a wedding savings account. Even if you can't save enough to pay for the entire wedding, make it a goal to save some money. Doing so reduces the amount you'll need to finance, which may decrease the cost of borrowing in the long run.
2. Use a wedding loan to pay for your wedding
A wedding loan is a type of personal loan you can use to pay for wedding costs. Most wedding loans are unsecured, meaning they aren't backed by property—like your home or vehicle. 
Wedding loan amounts vary based on the lender you choose. For instance, wedding loans through Upstart range from $1,000 to $50,000¹, giving you plenty of flexibility as you plan your big day. Typically, you'll receive the money in one lump sum after approval. Then you'll start making monthly payments on your loan, plus interest. 
Most lenders use factors like your credit score to determine your interest rate. Borrowers with good credit scores are more likely to qualify for a lower rate. But a lower credit score may lead to a higher interest rate on a loan or credit card, which can increase the cost of borrowing.
To find the best deal, make sure you prequalify for wedding loans. Prequalifying won't hurt your credit score and will allow you to compare offers from different lenders. 
You may also consider applying for a wedding loan through Upstart. Our model looks beyond your credit score and considers factors like your work experience and education² to match you with a loan.
When to consider using a wedding loan
If you want a fixed budget and can afford the monthly payments, a wedding loan may be a convenient way to pay for your wedding. Receiving funds in a lump sum allows you to have cash on hand for vendor deposits, venue expenses, and other costs. Plus, a repayment plan enables you to pay for your wedding over time instead of all at once.
3. Apply for 0% APR credit cards
Some credit card companies offer credit cards with introductory 0% annual percentage rate (APR) windows. When you get approved for a credit card with a 0% APR period, you won't be charged interest on any purchases made during that promotional window.
0% APR periods typically last for 6 to 21 months. After the promotional period ends, you'll begin to accrue interest. But if you can repay your balance within the 0% interest period, you could spread the cost of your wedding over several months or years—without worrying about interest fees.
When to consider a 0% APR credit card
Using a credit card to pay for your wedding can work if you qualify for a 0% APR account and only want to finance a portion of your expenses. Keep in mind that higher credit limits are harder to qualify for, so you'll need a solid credit profile. Also, using too much of your spending limit can raise your credit utilization rate, which can impact your credit score.
4. Borrow from your retirement account
If you have an employer-sponsored 401(k) account, you may consider borrowing money from your retirement savings. In this case, you're essentially borrowing from yourself. And it may allow you to get a loan with a low interest rate—even if your credit could use some work.
As an added perk, interest payments on a 401(k) loan often go to your retirement account. This means you can build your savings while paying off your loan.
Still, borrowing against your 401(k) isn't a decision to take lightly. Removing money from your account means it's no longer growing in a tax-deferred investment portfolio, which could impact your long-term retirement plans.
When to consider borrowing from your retirement account
In most cases, borrowing from your 401(k) should be a last resort. But if you decide to move forward with a 401(k) loan, make sure you understand the loan terms. 
Have a plan to repay your loan as quickly as possible to allow your nest egg plenty of time to grow. And remember: if you lose your job or move to another company, you'll have to repay the loan in full or face a tax penalty on the unpaid balance.
5. Ask loved ones for help
Finally, consider asking family members or friends for help funding your nuptials. Traditionally in many cultures, the bride's parents pay for the wedding, though this trend is becoming less common. But if your parents are financially stable, they may be able to contribute toward your big day.
If you're uncomfortable with such a big ask, you may consider asking loved ones to cover specific expenses instead. For example, you could ask parents, grandparents, or other family members to cover the cost of dinner or your wedding dress or suit.
Your family members may not be able to contribute—and that's okay. Rather than counting on a contribution, plan a wedding that you and your spouse can pay for on your own. Then, any financial contributions from family members can go toward the "nice-to-haves" on your wedding wishlist.
When to consider asking loved ones for help
If you believe your family members can contribute without stretching themselves financially, asking for support may be worth it. Even a small amount of money can help you and your partner pay for your big day without taking on extra debt.
Do you pay for a wedding all at once?
Generally, you'll pay for your wedding in parts rather than all at once. You can make a few larger deposits, such as a venue fee or buying your dress or suit. However, other expenses—like catering, decor, and drinks—often come sporadically. That's why choosing a flexible financing option can make paying for your big day simpler.
But there is an exception. If you're planning a destination wedding, some venues provide all-inclusive wedding packages. These may require upfront payment—or at least a sizable deposit.
Do you pay for a wedding before or after the ceremony?
Your wedding payment timeline will vary based on the vendors you choose. Some vendors may allow you to make a nonrefundable deposit and pay the remaining balance in one or more installments. Others may require you to pay the full amount upfront.
Talk with potential vendors to get a better understanding of their payment requirements before committing. Ask about a payment plan, too. You may not always be able to negotiate one, but it's worth a shot.
Make your dream wedding a reality with an affordable wedding loan
Your wedding is meant to be a celebration of your love, not a financial drain. Fortunately, wedding financing options may help you spread out your expenses and break them into manageable installments.
But before you choose a wedding financing plan, take some time to do your research, set a wedding budget, and—most importantly—compare offers from different lenders. That way, you can find the best loan with the lowest rate for your special day.
¹ Your loan amount will be determined based on your credit, income, and certain other information provided in your loan application. Not all applicants will qualify for the full amount. Minimum loan amounts vary by state: GA ($3,100), HI ($2,100), MA ($7,000).
² Neither Upstart nor its bank partners have a minimum educational attainment requirement in order to be eligible for a loan.