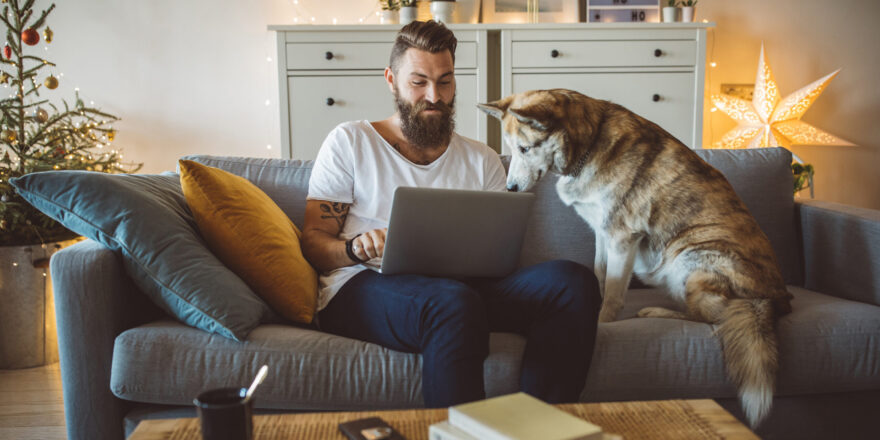 The holiday season is here. It's the season of giving but also the season of spending. The National Retail Federation (NRF) estimates that US shoppers will spend about $730 billion between November and December 2019. The average consumer is expected to spend over $1,000, with the bulk of it (64 percent) going to gifts.
19 percent of Americans mindlessly spend during the holidays 
Gift-giving is a prominent feature of the holidays, leading to an increase in spending. In addition to your usual expenses, you may need to get presents for your loved ones, extended family members, and co-workers. If you're not careful and don't have a budget in place, the holiday spending can easily spiral out of control and the stress of gift-giving can often lead to huge financial burden. 
To further highlight how the holidays affect people's spending habits, a Deloitte report revealed that 19 percent of Americans make unplanned purchases during this period. It's never a good feeling to be surprised by your credit card bills or continue to pay down your holiday debt, months after the season is over. 
To ensure that you don't fall into debt unnecessarily, consider creating a holiday budget and sticking to it. Find out how to avoid overspending and what money management tips can help you keep excess spending in check.  
Start a holiday budget
By creating a budget in advance, you can set proper expectations for yourself. Include the following on your list: 
The amount you'll need for gifts

The cost of home decorations and holiday cards 

Travel expenses, if you need to get on a plane to visit loved ones
This is the best time to rethink some of those decisions and cut down on your expenses. Here is how to create your holiday budget: 
Set spending limits 
If you plan to spend $1,000 on holiday shopping, decide beforehand how you want to allocate the funds. How much will you spend on gifts? What about decorations? Once you've finished, the next step is to assign a dollar value to every item on your list.
When your expenses are planned out, you are less likely to make impulse purchases. You already know your spending limit for each person you're getting a gift for, which means you should stick to your list and only look for items in that particular price range.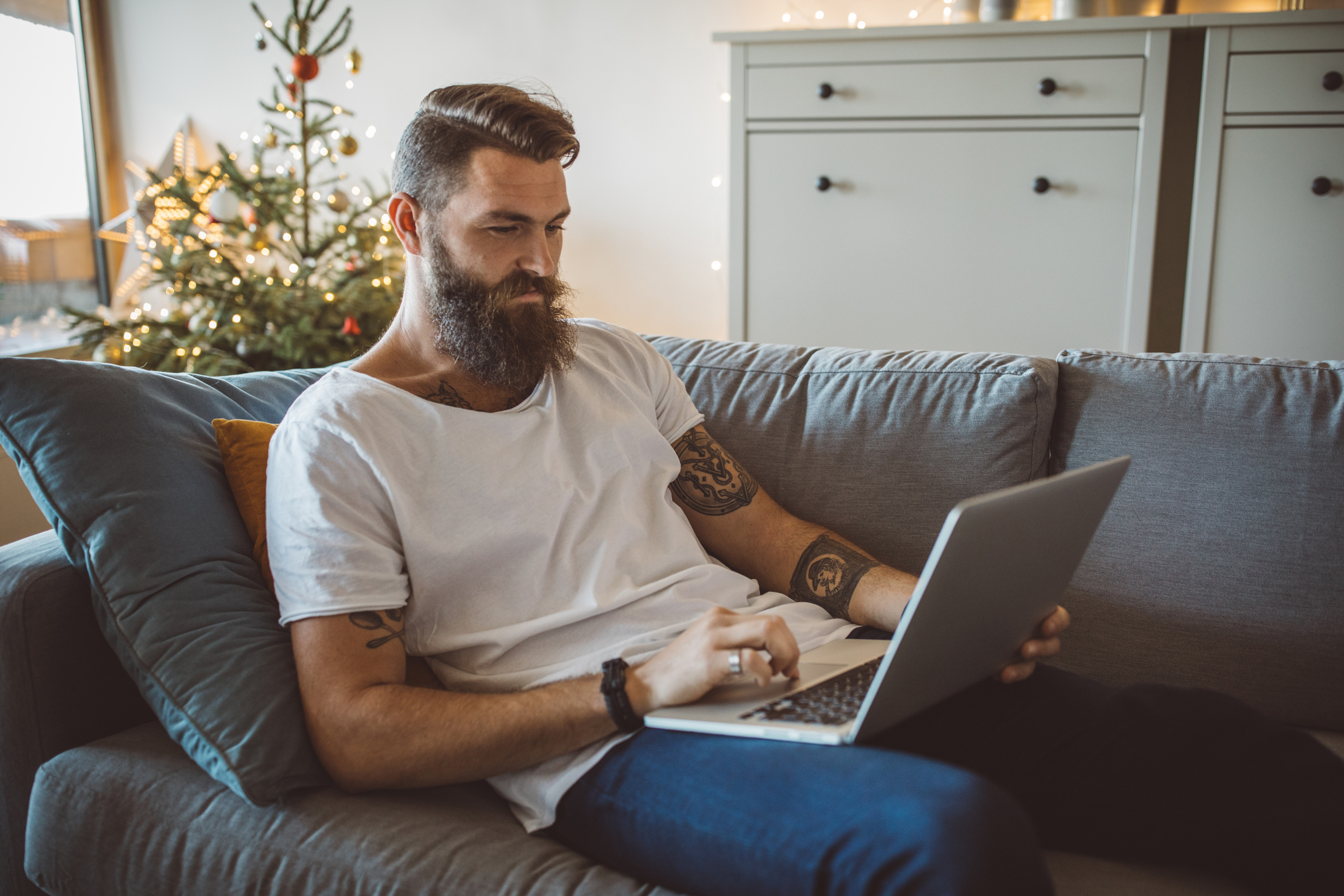 Start as early as possible 
The National Retail Federation estimates that 39% of Americans will start shopping for the holidays before November. The ideal savvy holiday budgeter will start early and start working on their holiday expenses in January. Why so early? Three reasons:
This helps align holiday spending with the rest of your yearly budget. 

It also provides ample time to save and plan. 

It may help avoid disruptive last-minute scrambling for holiday funds. 
By starting your shopping early, you have more time to compare prices and shop around for great deals. It also provides enough time for shipping and delivery delays. 
Set a range, if you're unsure of the cost 
Even when estimated within reason, it's not easy to stick to a budget. If you're unsure of exact amounts, just set a reasonable price range (e.g. from $70 to $90). 
If some items turn out to be cheaper than you estimated, you have extra cash to make up for things that are more expensive than you planned for. 
Trim down your budget
Another advantage of creating a budget early is that it gives you enough time to make adjustments and reduce your expenses. 
After totaling up your costs, see if you can cut it by 10 to 20 percent. Figure out where you can cut back on, especially if your budget is too high. Gift-giving doesn't need to be expensive. There are ways you can spend less. (Think: thrift store) 
For example, instead of store-bought items, you may give out less-expensive items that may be more sentimental, such as books (and e-books), handmade crafts, baked goods such as holiday cookies, potting your own succulent plants, or if you're artistic, making your own paintings.
Use online budgeting and money management tools
Creating a budget can be as simple as opening a new notepad (or spreadsheet) page on your phone and itemizing your holiday shopping list. 
Depending on your situation, this may be effective. Conversely, you may want to turn to a money management tool to stay on top of your finances. There are some great tools out there that can help keep your year-end spending in check. Some tools can help you create budgets, set weekly and monthly spending limits, and even track all your bank accounts. 
Open an online savings account
If you plan to start saving for the holidays, consider opening an online savings account to house your money. You may be thinking, "But I already have a savings account from my big-name bank." Here are a few reasons why an online bank can help you stay motivated to keep saving:
They charge lower (sometimes zero) maintenance and transaction fees than brick-and-mortar banks. 

Online banks may offer higher interest rates than big-name banks so you can actually earn a few bucks on your savings.

They are a good option for separating your holiday savings from your usual savings account. You can create a free savings subcategory and even give it a custom name, like "Holiday dough."
With so many things to buy during the holiday, every dollar you're able to save goes a long way. 
Purchase gift cards through your credit card's shopping portal
If you have a rewards credit card, find out if it has an online shopping portal. Credit card rewards may allow you to earn more points at participating stores than at other retail outlets.
With gift cards, you may be able to maximize rewards with your credit card while shopping at any store you want. If gift cards aren't your thing, you can use your credit card points to buy items online through retailers on the portal.
Use online coupons and price drop tools 
There are online coupon websites (like Groupon, RetailMeNot, and ShopAtHome) that make it easy to find great deals and redeem discount offers. It's an easy way to take advantage of online deals, rather than clipping physical coupons. 
Take advantage of a free price drop extension called Honey. All you need to do is download it to your browser. When you shop on Amazon, for example, Honey will tell you if you're getting the best deal on the item.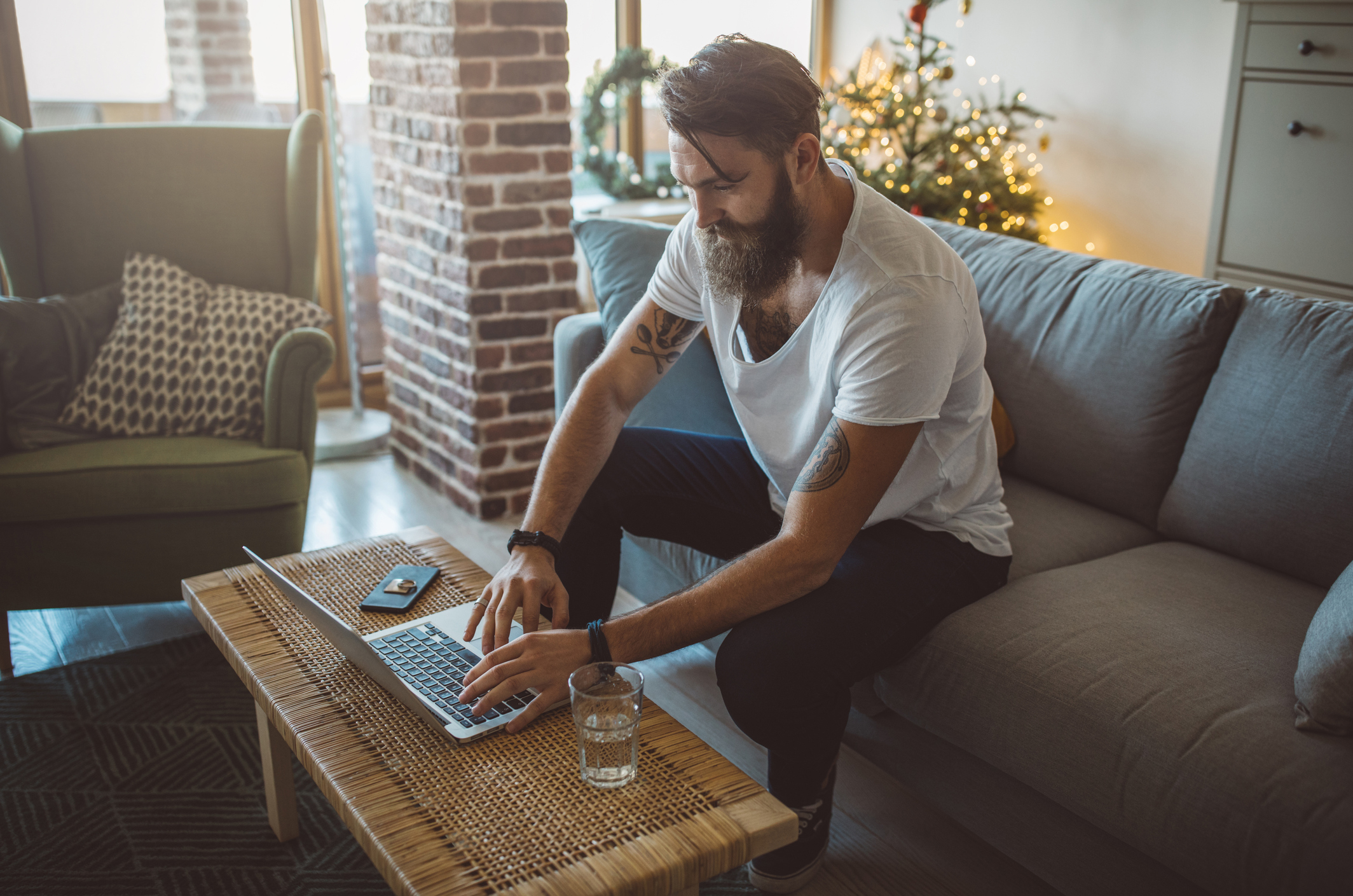 Keep your spending in check
If you're using a credit card for purchases, pay it off each month. Credit card points are great, and taking advantage of shopping to rack up some points and miles is a nice perk.
Keep track of what how much you're spending with your credit card app, or use one of the budgeting tools mentioned above. Stay on top of when bills are due and make sure you make payments in full. This helps you avoid interest charges. If you saved up for your holiday expenses and stuck to your budget, paying off your balance shouldn't be a problem. 
Prepare for next year's holiday season
After the holidays, open up your budgeting app and see how much you spent and how well you stuck to your budget. Tally your final expenses. Did you overspend or underspend? If you overspent, figure out what happened. 
Did you stick to the shopping list or did you make one too many impulse purchases? Keep this in mind, as it will make you more mindful of spending for next year's holiday shopping. 
In coming up with a proper game plan for next year's shopping budget, remember to take advantage of budgeting tools, create a list, and set aside money each month. Hopefully this will help ease any stress related to money and help you focus on spending your holidays with loved ones.