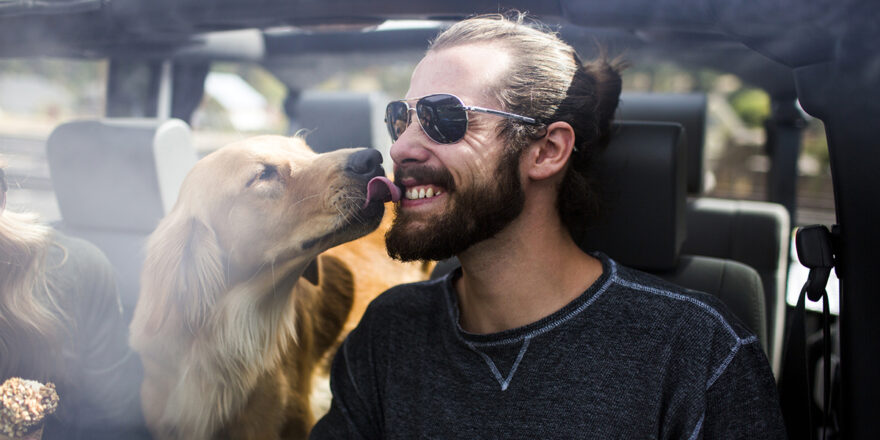 When was the last time you wished your car payment could be just a little lower each month? Saving $50 to $100 each month on your car payments adds up. According to a 2020 auto loan refinancing study, the annual savings for car owners by refinancing was around $990. That breaks down to about $83 a month. 
With low interest rates, refinancing might be a great way for you to save money on your payments.
What is auto loan refinancing?
When you refinance your auto loan, you're taking out a brand new loan to pay off your existing loan. Since the goal of a refinance is usually to save money, the new loan's interest rate should be less than what you're paying now. 
Because refinancing requires you to take out a new loan, the process is similar to applying for other types of loans, such as a personal loan. This means your credit score should be in good standing and you should shop around to find the most competitive interest rates. 
As you research, be aware of the following misconceptions around auto refinancing. Knowing what to expect and understanding what refinancing entails are the best ways to set yourself up for success and ultimately, save money. 
Here are common misconceptions about refinancing a car. 
Misconception #1: Auto refinancing requires a time-consuming appraisal
Whenever you resell, trade in, or refinance your car, it's always a good idea to understand the value of your car so you know whether you're getting a good deal. Since a refinance requires a brand new loan, you will need to get your vehicle appraised because it is an important factor when determining the rate of your new loan. 
However, appraisals are usually quick and easy thanks to a number of online auto resources that make the process fast and efficient. Your refinance lender may take care of this on their end. They will assess the vehicle's age, mileage, make, year, condition, and history.  
Misconception #2: Refinancing is a hassle
Getting the best deal on refinancing your vehicle will require effort and research on your part, but lenders also help with the process to make it easier for you.
For example, you may have heard refinancing requires you to go to the DMV, but similar to getting an appraisal, the lender may cover this for you. If you choose to go through Upstart, you'll never have to step foot into the DMV or bother making an appointment. Upstart provides you with state-specific documents and handles the payment to the previous lien holder and title transfer with the DMV.
In general, refinancing requires a few simple steps. Here's what you can expect when you refinance:
Pre-qualification:

Check your rate to see if you pre-qualify. Your credit score won't be impacted if it's a soft inquiry.

Credit application:

Once you submit the full application, a hard credit inquiry will be posted on your credit report. 

Finalize:

Submit any final documents, such as the title transfer, which varies by state. 
Misconception #3: Refinancing has too many fees
Because the whole point of refinancing is to save you money, there are minimal fees involved. These can include a lien holder and state re-registration fees, which aren't too expensive and depending on your lender, will be handled for you during the refinance process. For example, Upstart covers the origination or state-imposed fees for you. 
One important fee to note—before you refinance, make sure there is no prepayment penalty fee for your current loan. This is a fee that some lenders charge if you pay off your loan earlier than the agreed upon terms. 
Misconception #4: After purchasing your car, you need to wait in order to refinance
This is not true—you can actually refinance immediately after you purchase your vehicle. You can even refinance before you make your first car payment. 
The most important thing to remember is that refinancing should put you in a better position with a lower interest rate, and shouldn't add more to the total cost of your vehicle.
One reason you may consider waiting at least six months to a year to refinance is to give your credit score a chance to bounce back. If your credit is poor and needs improvement, it makes sense to build a solid payment history before applying for another loan. 
With Upstart, there's no required timeframe to refinance your car, as long as you meet the following criteria for your vehicle and existing loan. 
Your vehicle must be:
Less than 10 years old

Under 120,000 miles

Insured as a personal car 
And if your current loan must have:
An outstanding balance of $9,000 to $60,000

Been initiated at least one month ago
Misconception #5: Refinancing hurts your credit
While it's true you may experience a dip in your credit score after a hard credit pull is made, keep in mind this is usually temporary. This kind of inquiry typically stays for about two years and may not negatively impact your credit history in the long run. 
The good news is, credit inquiries for auto loans are bundled as a single inquiry within a specific time frame. For example, VantageScore gives you a rolling 14-day period while FICO gives you 45 days.
Shop around for the best rates
Compare the best rates from online lenders to see how much you can save over the life of your loan. 
Through Upstart, you may be able to get a better interest rate even if your credit score hasn't changed from the time you obtained your original auto loan. Upstart will also handle paying off your previous lender. 
Learn more about how Upstart can help you refinance your auto loan and check your rate in just a few minutes. 
Car refinance loans not available in IA, MD, NV, or WV.