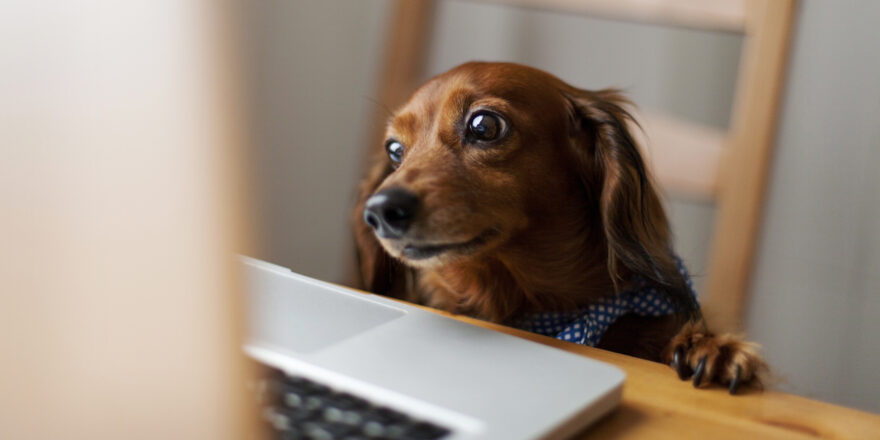 Life is full of financial surprises—and not all of them are welcome. From emergency car repairs to sick pets, broken appliances, and student loans, bills can start piling up when you least expect it. It may even feel like you only have two options to pay them off: emptying your savings account or racking up thousands of dollars in high-interest debt. 
Luckily, we have much better news! Quick online loans can set you up with the money you need when you need it. In many cases, you can apply online and receive your money within a week or less, making it easier to pay your bills without sacrificing your peace of mind—or your savings.
What is the easiest online loan to get?
Personal loans from reputable lenders and lending platforms are generally the easiest and safest online loans to get. Depending on your needs, you could apply for a secured personal loan (one that's backed by personal collateral, like your home or car) or an unsecured personal loan (a loan that isn't backed by collateral). 
Secured loans often have lower interest rates, making them more affordable. They may be easier to get than an unsecured loan, too, especially if you're working to improve your credit score. But if you've got a solid credit history and a good to excellent score, you may qualify for an unsecured, instant online loan with an affordable annual percentage rate (APR). 
How fast can you get an online loan?
Every online lender has different approval and funding timelines for rapid personal loans. You can typically expect to wait 2 to 7 days on average, though some lenders offer same-day or next-day loans. If you're pressed for time, make sure you review the details before choosing your lender and accepting the loan. 
Keep in mind that you may need to apply before a deadline to get your money within 1 to 2 days. For instance, you might have to accept the loan terms by 5 p.m. to receive your funds the next business day.
3 factors to consider before choosing an instant online loan
When you need cash now, it's tempting to sign on the first dotted line you see. Not so fast. Like any kind of line of credit, not all quick online loans are created equal.
With that in mind, we've rounded up some of the factors you should consider before applying for instant loans online. 
Available options
Everyone comes to the table with different circumstances, which means that every loan won't always work for every borrower. To make sure that you find the right loan for your own personal and financial needs, take some time to review your options. 
For instance, if you have little or no credit history, you may need to narrow your search to lenders that specialize in loans for people with low credit scores or those new to credit. If you need cash immediately, you'll need to target lenders that provide same-day or next-day funding. 
Application requirements
In the past, most lenders made approval decisions based on factors like your credit score, your payment history, and your debt-to-income ratio. Many still do, which makes it harder to get a personal loan without good to excellent credit. But not to worry—online lending platforms like Upstart consider additional factors like education¹ and employment. 
Explore each lender's eligibility guidelines before submitting your application to save yourself some time and avoid an unnecessary credit inquiry. And while you shop around, check out ways you can boost your credit score by a few points, like requesting a credit card limit increase or making timely payments on an existing credit line. 
True cost of the loan
Almost every loan comes with interest fees. However, interest rates and additional charges may vary based on the lender, your credit history, and the terms of the loan. To determine how much you'll actually pay over the life of the loan, use a personal loan calculator and input your loan details to get estimated interest rates and loan terms 
Then, take a look at the fine print and search for signs of predatory lending, like:
Excessive late payment or prepayment penalties

Inflated or hidden interest rates

Additional loan services you didn't request and don't need
This will help you understand how the loan will impact your finances now and in the future. Bonus: it will also help protect you from predatory loan providers. 
Pro tip: Before accepting the loan terms, do a quick Google search for average personal loan rates. If your interest rates are significantly higher than the going market rate, you may need to consider other options. 
How to apply for quick personal loans
Found an affordable loan that works for you? Start the application process by: 
Completing the online application.

Make sure you give your lender all the information they need to approve your loan, including personal details, bank account statements, or proof of income.

Checking for approvals and alerts.

Most lenders will send an email after they've performed a credit check and approved your loan application. Once you've received your approval message, look out for more paperwork. You'll need to sign a few documents before your lender deposits the funds in your bank account.

Monitoring your bank account.

Your lender will probably let you know when to expect your money, but it doesn't hurt to check your bank account. After the cash hits your account, you can make a quick trip to your bank or an ATM to withdraw the money.
Can you get quick online loans with a low credit score?
Less than sterling credit? No problem. Some personal loan providers offer loans made for borrowers with a low credit score. Though these loans tend to have higher interest rates, they're safe and more affordable than costly alternatives like payday loans.
To get a more affordable, fast online loan with a low credit score, consider securing your loan with collateral or asking a friend or family member to co-sign with you. If your co-signer has a better credit score, you could qualify for a lower interest rate. Secured loans usually come with lower interest rates, too, but you risk losing your collateral–like your home or vehicle–if you default on the loan. 
Best alternatives to fast online personal loans
Quick loans online may be convenient, but they're not always the best option for everyone. If you've got a lower credit score, don't want to pay high interest rates, or want a smaller loan amount, it may be better to consider other ways to get the money you need. 
Consider some of the best alternatives to quick personal loans. 
Credit card advance.

A credit card cash advance is a type of short-term loan from your credit card company. You don't need to fill out any paperwork or go through an approval process to get a credit card advance, but you will need to pay an initial 2% to 5% fee on top of interest charges.
Pro tip: If you know you can repay the balance, use your credit card to cover your expenses. There's no wait time, and most credit card companies offer an interest-free grace period for you to repay your balance.
Home equity line of credit (HELOC).

With a HELOC, you can tap into the difference between your home's market value and your mortgage, known as your equity. You can withdraw money up to a certain amount whenever you need it, then repay the principal plus interest. But watch out! You may face prepayment penalties if you repay the loan early, so read the terms carefully before you withdraw any cash. 
Pro tip: HELOCs essentially offer on-demand cash, but you can get stuck with a high monthly payment if you're not careful. To avoid costly installments, skip the interest-only payments and focus on paying down the principal from the start. 
Loans from friends or family members.

While it may feel awkward, borrowing money from financially stable friends or relatives is one of the easiest ways to get a fast loan at a fair price. In fact, you may even get the money at little or no interest, saving you hundreds—or even thousands—in the long run. 
Pro tip: Create a simple contract that outlines the details of the loan, the repayment period, and the interest rate. Then, stick to the agreement and repay the money by the deadline to avoid awkward family get-togethers. 
Looking for quick loans online? Start here
Taking out an online personal loan can be a big decision and only you know if it's right for you. But now that you know more about your options, you can make the best choice for your circumstances while saving money in the long run. In doing so, you'll take control of your current financial situation and start planning for a healthy financial future. 
¹Neither Upstart nor its bank partners have a minimum educational attainment requirement in order to be eligible for a loan.