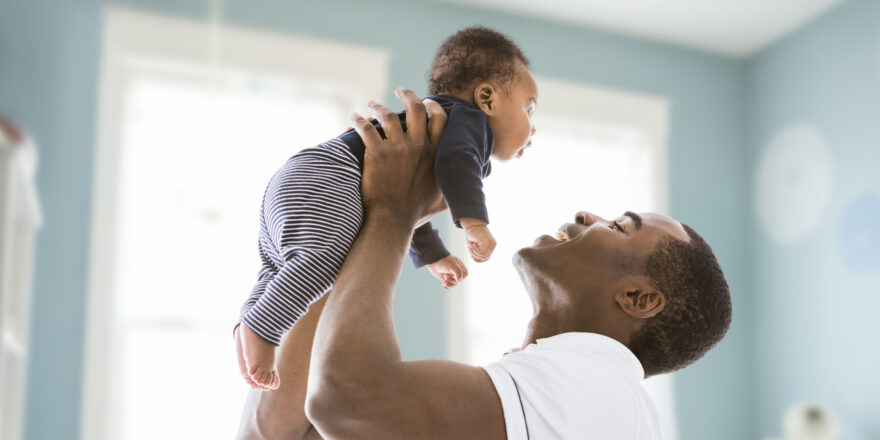 Key takeaways: 
The

cost to have a baby

depends on different factors, such as where you live, the hospital you give birth in, and whether you have health insurance.

Depending on your plan, insurance can cover many of your maternal medical expenses. If you don't have health insurance for maternity expenses, you can find a government-sponsored plan.

You can get help with medical expenses by asking for discounts, going on a payment plan, or taking out a

medical loan

.
Welcoming a new baby can be one of the most life-changing moments in a person's life, but growing a family can also be financially overwhelming. It's no secret that having a baby costs a lot, the total amount will depend on several factors. Some of the biggest include:  
Where you live

The delivery method

Whether you have health insurance
To reduce the stress of money-related worries during pregnancy, it's important to make a plan as early as possible. Research all maternity-related expenses, and adjust your budget now so that managing your money will be a little easier before and after the baby is born.
Average cost to have a baby
A study conducted by Kaiser Family Foundation found that the average cost of having a baby in the United States is $18,865 under large group insurance plans. If you have a cesarean section (C-section) or any complications, the average is $26,280. 
Although insurance can help lower these costs, a significant number of people in the U.S have to pay some out-of-pocket costs for pregnancy care, labor, and delivery services.
Pregnancy expenses by trimester
Before childbirth, there are different medical expenses for each stage of your pregnancy. Some of these medical costs include doctors' visits, tests, and procedures. We've broken down the health care costs you need to consider for each trimester to provide a better idea of what to expect.
First trimester
If you have a routine pregnancy, your biggest expense will likely be the monthly checkups with your doctor. Typically, these visits are subject to a copay and may include lab work and tests. Other costs you can expect during the first trimester include:
Prenatal vitamins

Lab work

Early ultrasounds

Tests (DNA and chorionic villus sampling)
Second trimester
During the second trimester, in addition to your continuing monthly prenatal visits, here are a few additional expenses you'll need to account for:
Screenings (glucose, blood, and amniocentesis)

Ultrasounds

Prenatal appointments
Third trimester
By the start of the third trimester—at week 27, most of your lab tests will be complete. Costs that you can expect at this point include:
Bi-weekly prenatal checkups

Birthing classes

Labor and delivery fees
Cost of delivering a baby
Once you're ready to bring home your bundle of joy, you'll receive an itemized hospital bill for your labor and delivery expenses. Be prepared for a big number. Hospitals in the U.S. typically charge per service. Common expenses include:
Payment for each doctor or specialist that assists with the delivery

The cost of any medicine you're given

The cost of any IV fluid pouches used throughout the delivery

The cost of your hospital room stay
How to prepare for childbirth expenses
The amount you'll need to pay for your childbirth medical expenses can vary greatly depending on the type of health insurance you have and, as you may have guessed, whether you have insurance coverage at all. 
If you have health insurance
If you're not sure how your insurance plan works or what it covers, call your health insurance company. Be sure to have your policy number in hand and a list of questions ready. You may want to ask:
Are my doctors in my network? 

What out-of-pocket costs such as copays, coinsurance, and deductibles do I need to pay for my maternity care?

Are prenatal care, labor, and delivery expenses covered? If not, what is?

Do I need a referral from my primary care doctor to see an OB-GYN or other specialists?

Do I need pre-authorization for prenatal care?

What prenatal tests are covered by my policy?

Which hospitals in my area are in my insurance policy's network?

What steps do I need to take to make sure my baby is covered once labor is over? 

How long of a hospital stay is covered after labor is complete?

What type of hospital room does my policy cover? 

What types of alternative delivery methods—e.g., home birth with a midwife—are covered?
From the beginning of your pregnancy until the end of your baby's first year of health care visits, trust your gut when it comes to insurance coverage. If you're unsure about any terms or about what's covered at any stage, call your insurance company to confirm.
If you don't have health insurance
In the event you don't have health insurance, it's important to research and plan carefully. Two options you may want to consider include:
Try to find a government-sponsored health insurance plan:

You can go to

healthcare.gov

to

find a health insurance plan

that'll work with your level of income. If you don't have an income, there are still plans available. The key to this option is to research all of your different possibilities. Compare prices and benefits to find the best option for you.

Consider Medicaid:

If you meet the income requirement, you may be eligible for coverage through Medicaid. 
How to finance medical-related pregnancy expenses
Any type of medical debt can be financially stressful. Even if your insurance covers a large portion of your pregnancy expenses, you can still get stuck with medical bills that you can't afford. However, there are options available when you're dealing with medical debt.
Get discounts
If you've already gone through childbirth, call your medical provider's billing office to understand exactly what you owe. If it's more than you can afford, describe your financial situation and consider asking for a discount. 
The provider may be more willing to negotiate if you agree to pay in a lump sum or within a 30- or 60-day period. You may be able to get discounts prior to receiving services if you call your medical provider's office in advance to explain your concerns.
Request a repayment plan
If you're unable to get a discount, talk to your medical provider's billing office about getting a payment plan. A lot of medical providers will offer patients with low incomes interest-free payment plans. This option will allow you to pay back your medical debt over an extended period without added interest costs.
Medical loan
Another financing option is a medical loan, which is a type of personal loan that you can use to pay for a variety of expensive medical bills. If you qualify, the lender will give you a lump sum of money that you can use to pay off your bills. However, you'll need to pay off the loan back over a set period of time plus interest.
The bottom line
Before you begin researching what stroller or car seat to buy, create a list of expenses you need to account for before your baby arrives. Adjust your budget accordingly and consider any additional measures you may need to take. By making a plan, you can focus on your precious new family member.