By Catherine Reynolds, Senior Talent Partner
In March, Upstarters fully transitioned to working from home as a result of the coronavirus.
With early planning, the pivot happened relatively smoothly from a business perspective. Each Upstarter received a "productivity allowance" for work-from-home essentials, such as a monitor, desk or faster Internet. Weekly communication from founders and People leadership have provided Upstarters with continuous business updates as well as links to our employee assistance program, benefits programs, enhanced sick leave policies, and other resources and encouragement to ease the stress of uncertain times.
For parents, working remotely has brought an additional set of challenges since schools shifted to online learning and most childcare centers closed due to state mandates.
We checked in with Upstarters on our "Family" Slack channel for their insights and what they're learning from this experience. Here's how they've been balancing parenting while working from home.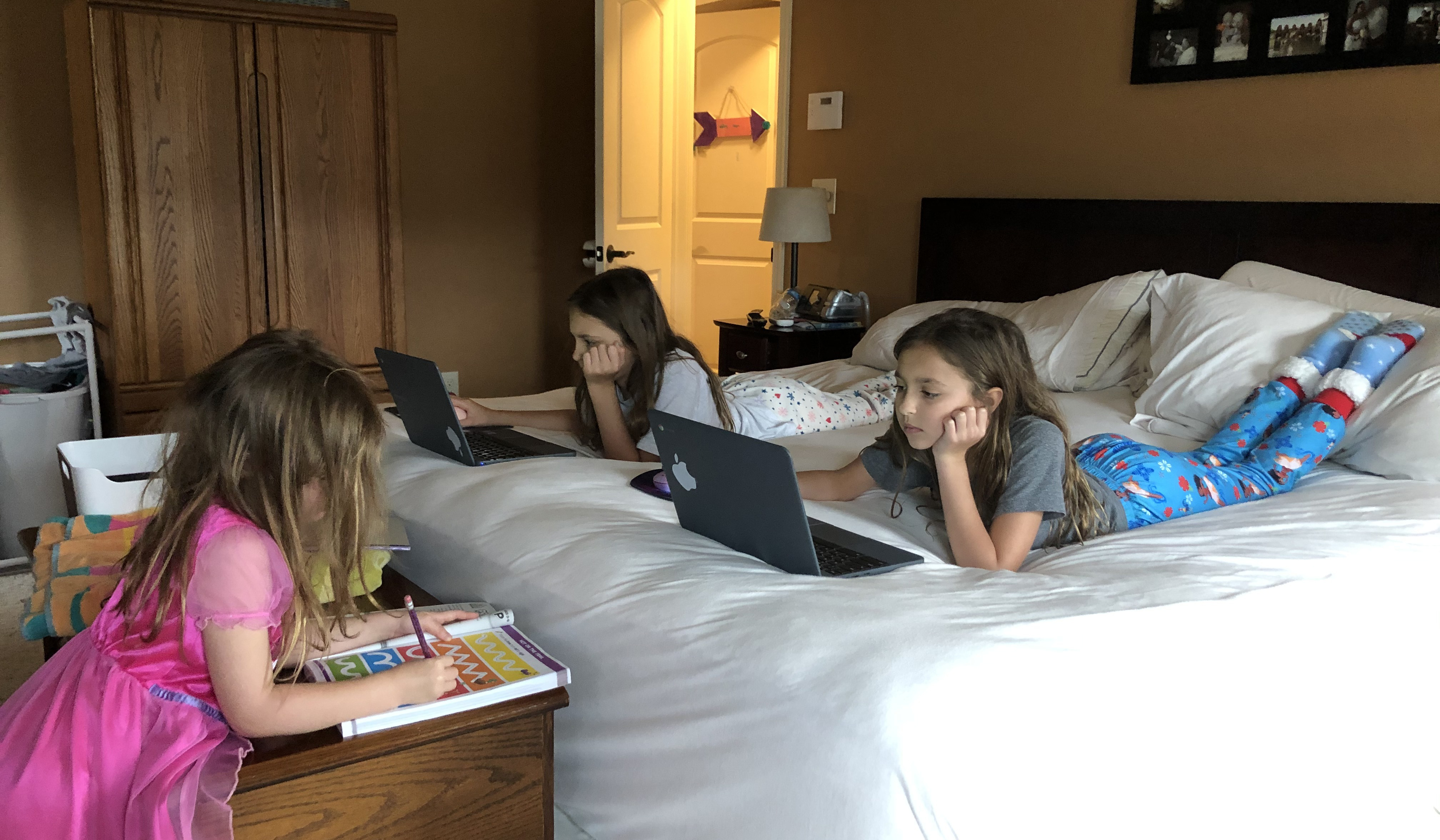 Find a routine that works for your family
Overwhelmingly, parents stressed the importance of finding a routine while building in flexibility, too. While there's no one-size-fits-all for every situation, having a routine helps parents manage and organize the dynamics of each day while working from home.
Every family unit will be different, said Steph Skardal, a software engineer and mom of three ages 3, 5 and 7. Steph, who works remotely part-time, starts her workday early while her husband helps the children with schoolwork. After lunchtime, she takes the kids outside while her husband works full-time. "We thrive on routine and structure," she said. "Figure out what works best for your family. Value kids' emotional well-being over finishing every school assignment."
Lisa Mah, diligence manager, finds having daily lesson plans for her children, ages 3 and 5, helps them stay on track. "Kids like to know what to expect in their days as they are used to routines. Also, incorporating recess, free play and fun activities into the daily plan makes the day go by a lot smoother."
Kyle Phillips, accounting manager and new dad to a 7 month-old, acknowledges it's okay not to have all the answers when transitioning to working from home. "We just try to figure it out on our own and continue to learn the nuances of raising our son every day!"

Blocking times for productive work
Single mom Mackenzie Young, credit analyst, knows she can knock out a lot of work around her 2.5 year old daughter's nap times, and tries to plan accordingly. Another working from home tip is that she's found it helpful to have a plan for her daughter during timeframes where she can't be interrupted.
Software engineer Michael Cordingley takes his kids for a walk or outside play right before he has a long meeting. That way they are more inclined to self-entertain for a while during his meeting, he said.
For talent acquisition partner Jennifer De Tillio, having flexibility while working remotely is important since it's impossible to work an uninterrupted day with her children, ages 4 and 9. She and her husband plan their workdays around each others' meetings, plus their childrens' Zoom meetings and school work. "We avoid TV during the day whenever possible, so that it still feels special at the end of the day or the weekend when we do let them watch," she said. "However, we've had days when my husband and I have very busy schedules and then it's 'surprise movie time!'"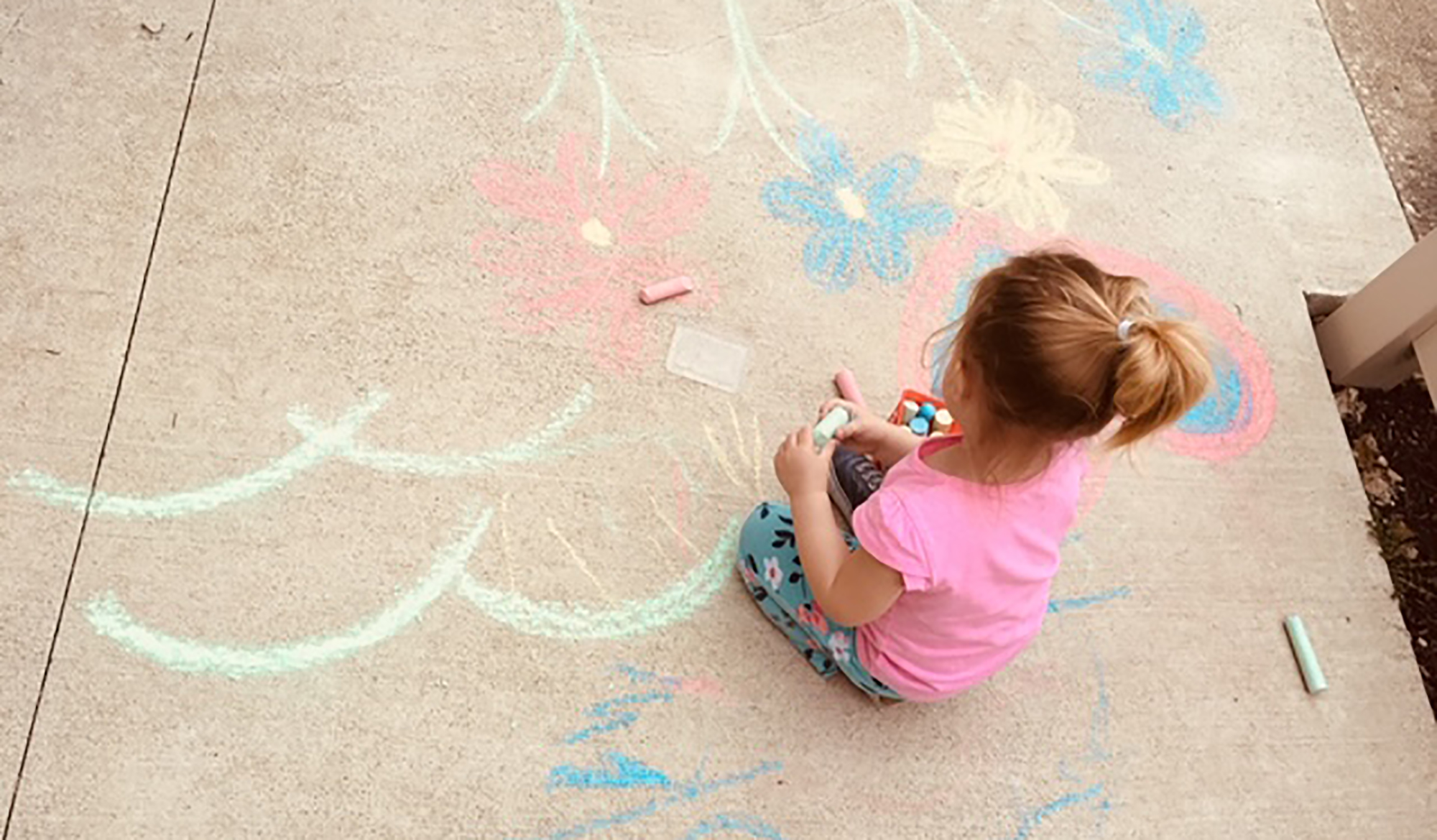 Empathy and communication
Even with routines, work-from-home parenting has its ups and downs. When the day doesn't go as planned, empathy and communication are important.
Compliance manager Chris Berthiaume noted the importance of empathizing with working from home coworkers and their unique situations. "We may be having virtual teas or virtual beers with colleagues, but there's nothing entertaining about your 6 year-old pitching a fit while you're presenting to a dozen people including department heads," he said. "Having a workplace that embraces you, your family, and your foibles during these uncertain times is a more meaningful benefit than a well-stocked fridge."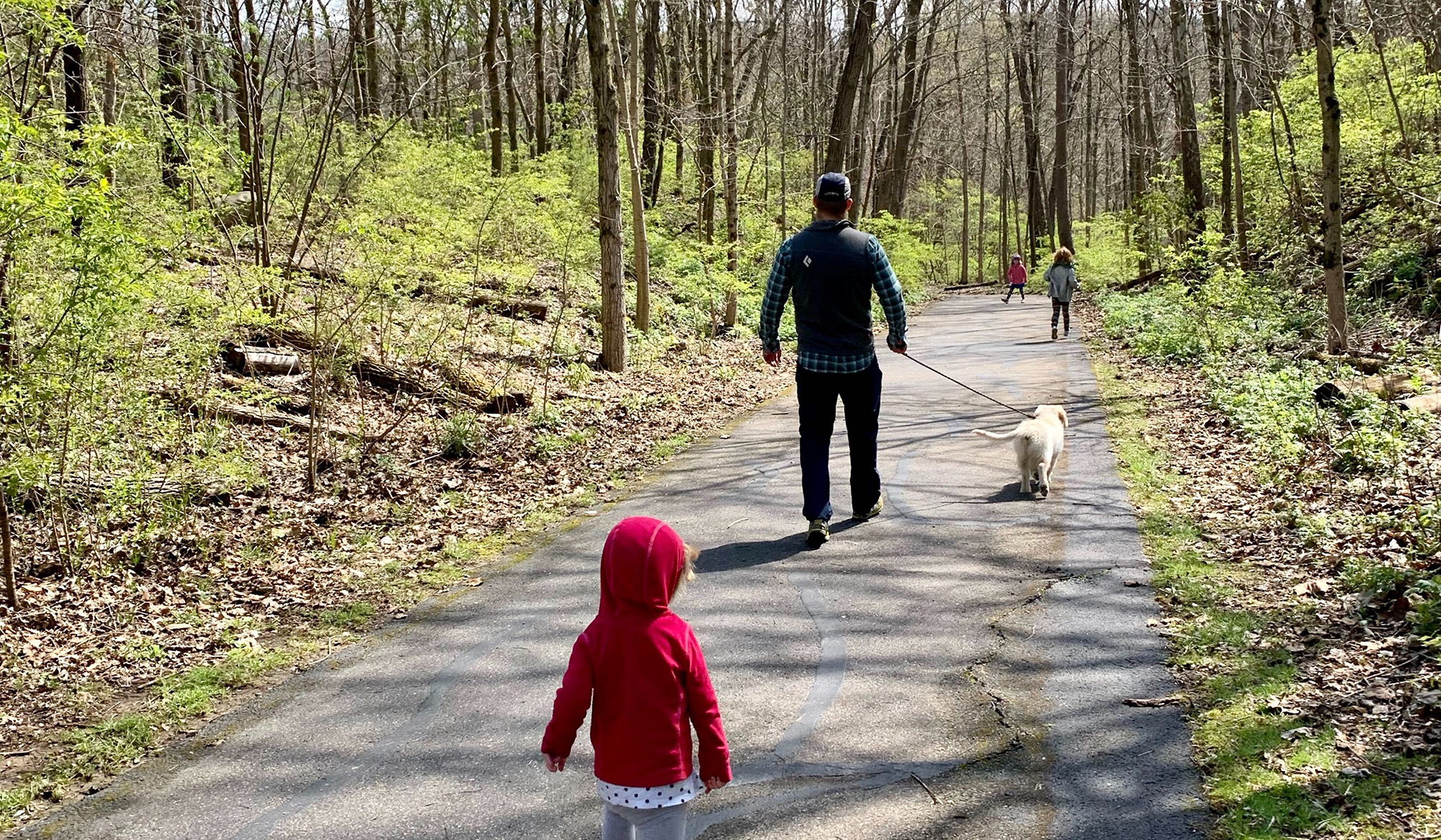 Trying to ensure his 5 year-old daughter has enough physical activity, education, social engagement while limiting screen time – all while working and living in a small apartment – has parents such as software engineer Zach Chin feeling burnout as California's stay-at-home directive continues. "Raising a kid is a lot harder than I thought," he said. "To do it well and look after all their physical, intellectual and emotional needs is a serious challenge especially without the ability to go places."
Parents of teenagers face a different set of challenges: managing disappointment from canceled activities, special events and milestones. Upstarter Ashley Sullivan is a mom to four girls, ages 13, 14, 18 and 20, who are all distance learning from home. "For my girls, I have found that allowing them to also be sad is ok," Ashley said. "This is a tough time and allowing them to feel what they feel is important. We are doing our best to make them still feel special." For example, she recently surprised her 18 year-old high school senior with a backyard prom. "We try to have fun and laugh a lot."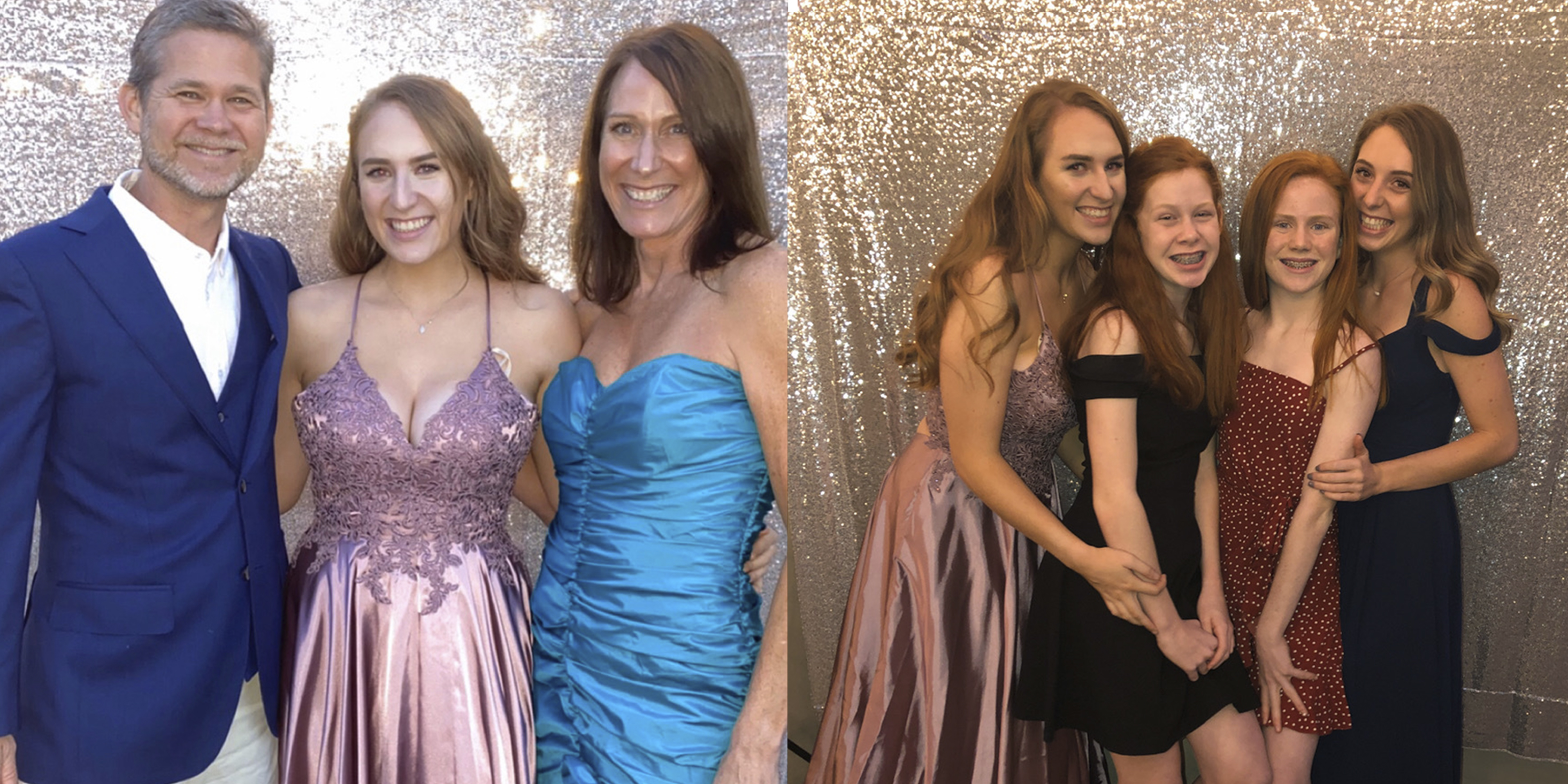 Take breaks together… or solo
Being able to take walks and do outdoor activities at the end of the day is another great benefit of other parents have involved their children in cooking or home workouts such as yoga.
Upstarters also spoke of the importance of taking time for themselves while working from home. Words of wisdom included:
"End your day at a reasonable time and let work go until the next morning. Try to get on a regular schedule for sleep and everything else."

"Find ways to 'maintain your peace' by taking just 5 minutes to get some air."

"Wine after the kids go to bed helps!"

"Relax. Accept that there isn't enough time or energy to be good at everything."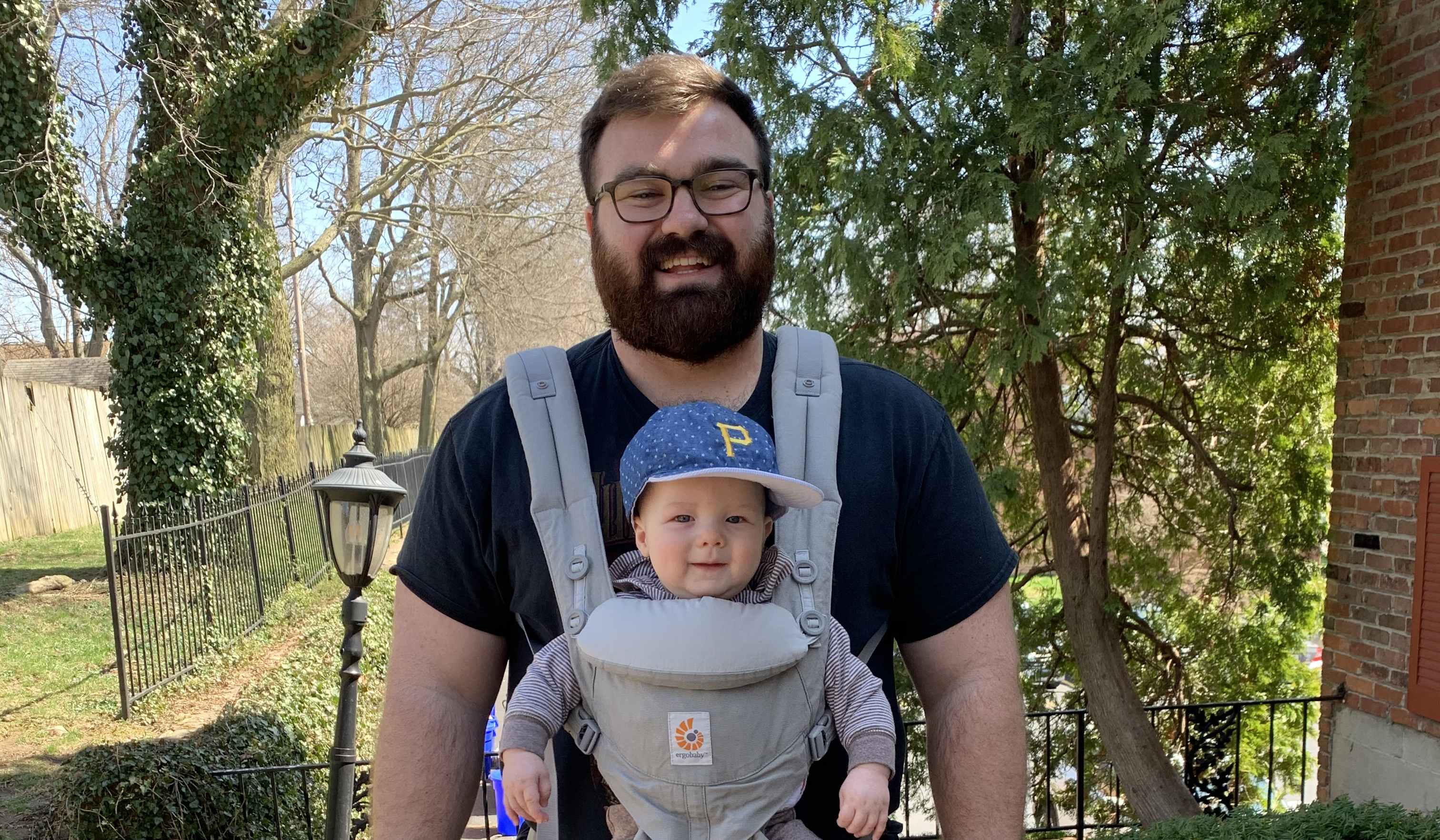 Looking ahead while working from home

Through this experience, Upstart parents said they have gained a greater appreciation for stay-at-home parents, teachers and child care workers. Upstarters also expressed gratitude for the ability to work remotely at a time when many are faced with health and job challenges.
Recognizing that one day this season will pass, Upstarters spoke of the desire to incorporate more family time into their daily routines post-pandemic:
"This experience has definitely taught me to have a lot more patience, become a lot more organized with daily planning, meal planning, work planning, etc… and has allowed me to bond with my children more and really understand them and their needs."

"I am able to take a step back and realize that I can work less hard and work more smart, and still get a similar amount of work done. It's helped me prioritize my activities way better than before."

"We're getting a lot more family time in, and it has been good. Even after the pandemic, we plan on finding ways to maintain that."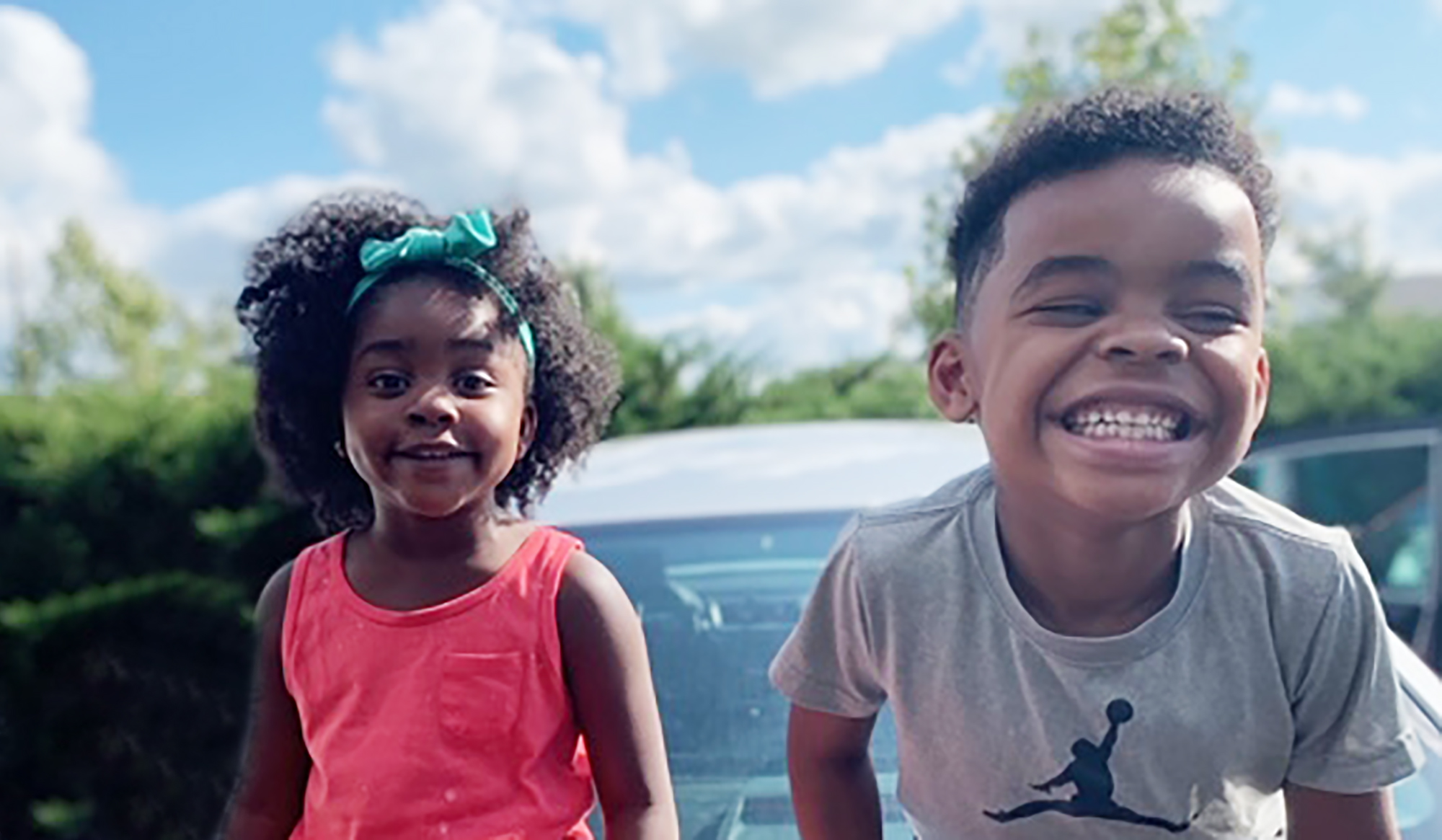 Recommended Work From Home Resources:
Here is a compiled list from Upstarters to keep their children engaged and learning while working from home:
Social Media and Online Learning:
Supernanny Jo (Facebook)
Mo Willems Drawing (YouTube)
Kurzgesagt (YouTube)
Cincinnati Zoo
McHarper Manor
Busy Toddler
Storyline Online
Mystery Science
Classroom Magazines
Fat Brain Toys
Scholastic News
Epic!
Mystery Science
Prodigy – Fun Math
ST Math
Board games:
Telestrations
Flashcards and memory card games
Educational programming:
Mythbusters Jr
Daniel Tiger
Apps:
Vooks
Roblox
Books:
Awesome Science Experiments for Kids
Brain Quest Workbooks
Other:
Nintendo Labo
Sidewalk chalk
Scouts – virtual merit badge activities