Earlier this month, Upstarters across the country gave back to our community by volunteering with various local nonprofit organizations over the course of a week. More than 200 Upstarters signed up and participated, giving back to the local community and making an impact for people who need it most.
We partnered with local nonprofit organizations and worked on important projects both offsite as well as in our own office. In the Bay Area, we organized several volunteering opportunities: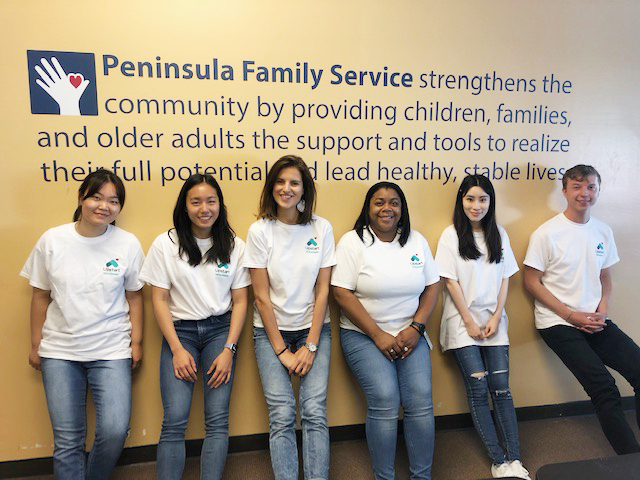 Peninsula Family Services provides opportunities, financial stability, wellness, and support for children, families, and older adults within the community. Upstarters volunteered to guide arts and crafts with underprivileged children and organize the career closet that's used by adults who need formal outfits for an interview or work.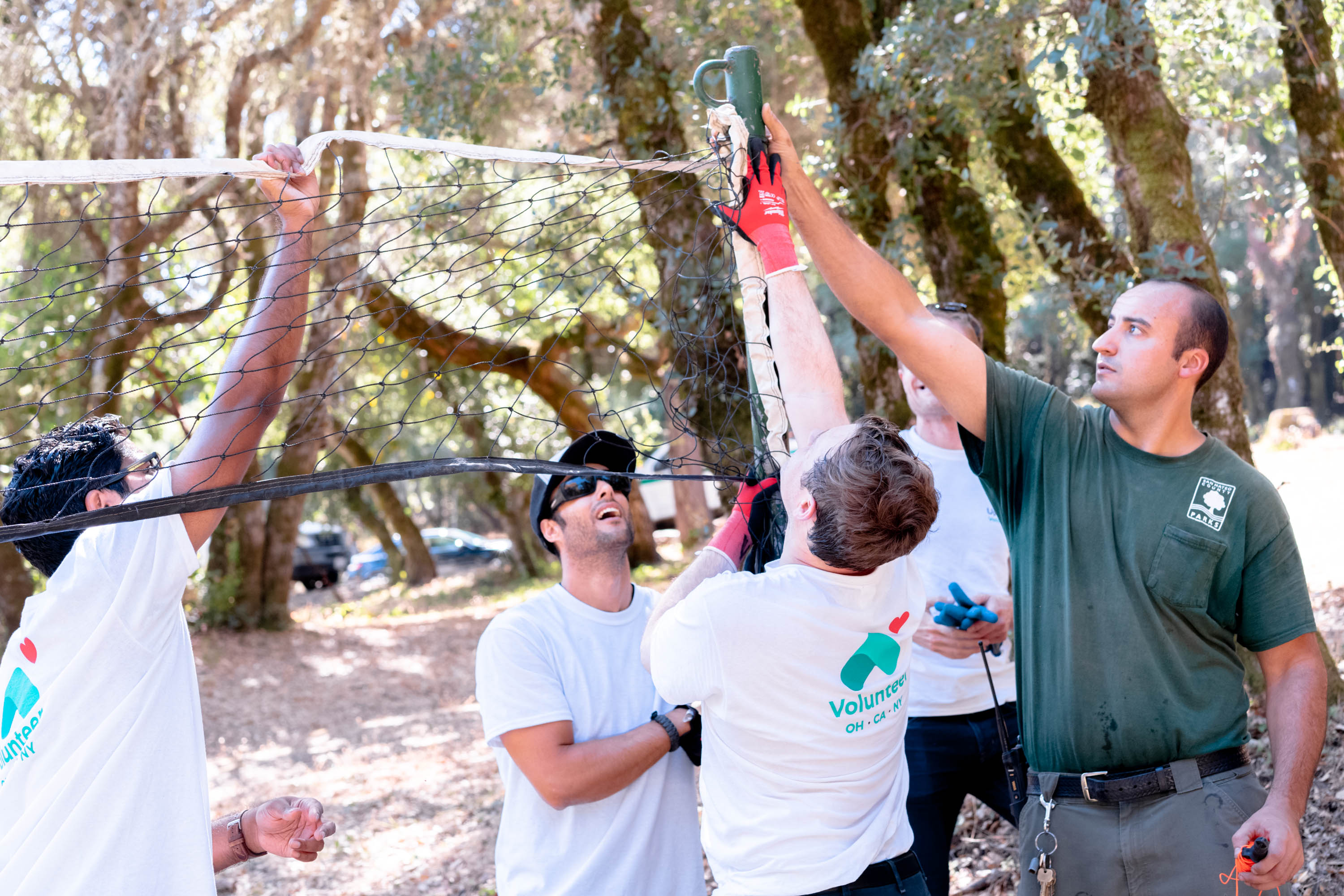 San Mateo County Parks provides recreational opportunities within the community in a safe and effective manner while protecting and enhancing the natural resources of the County. Upstarters volunteered to build a volleyball court and horseshoes game at Huddart Park.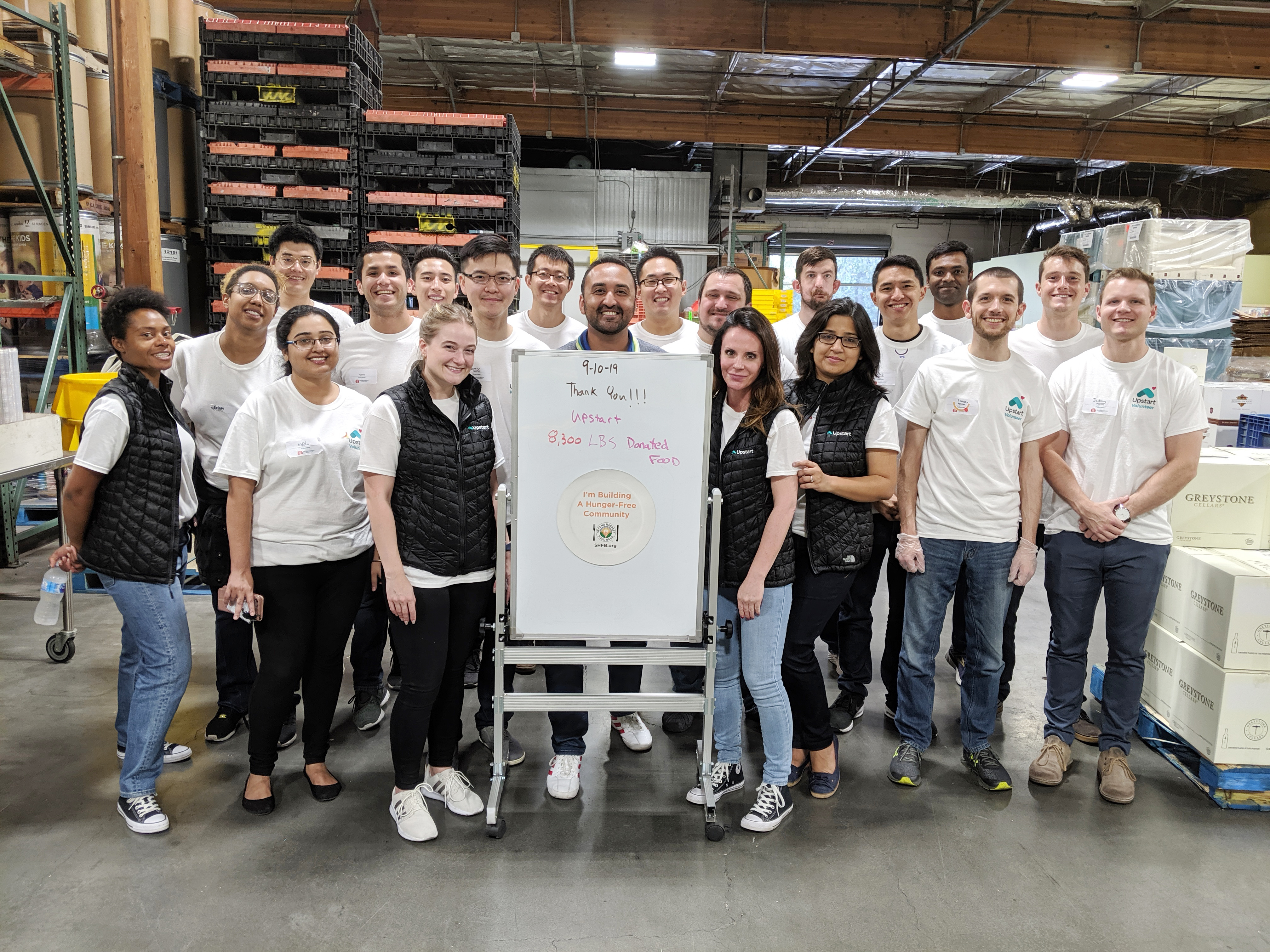 Second Harvest Food Bank brings healthy food to Silicon Valley by distributing food to more than a quarter of a million people every month. For community week, Upstarters helped sort 13,700 pounds of food at the food bank.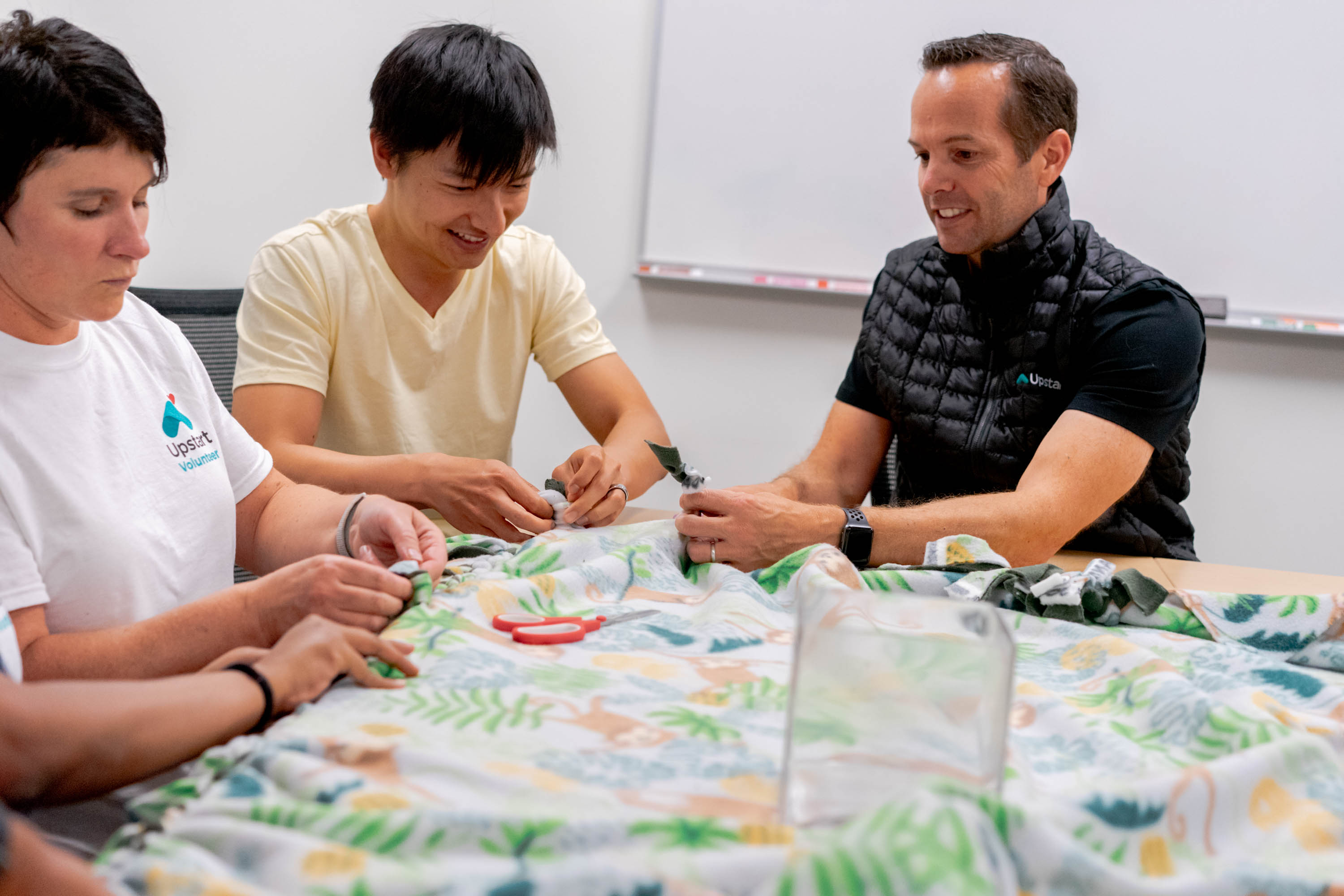 Stanford Children's Hospital is the only health care system in the San Francisco Bay Area that's exclusively dedicated to pediatrics and obstetric care. Throughout the week, Upstarters assisted in making fleece blankets for distribution to Stanford Hospital mobile truck. We reached the goal of making 25 blankets for children and teens in need.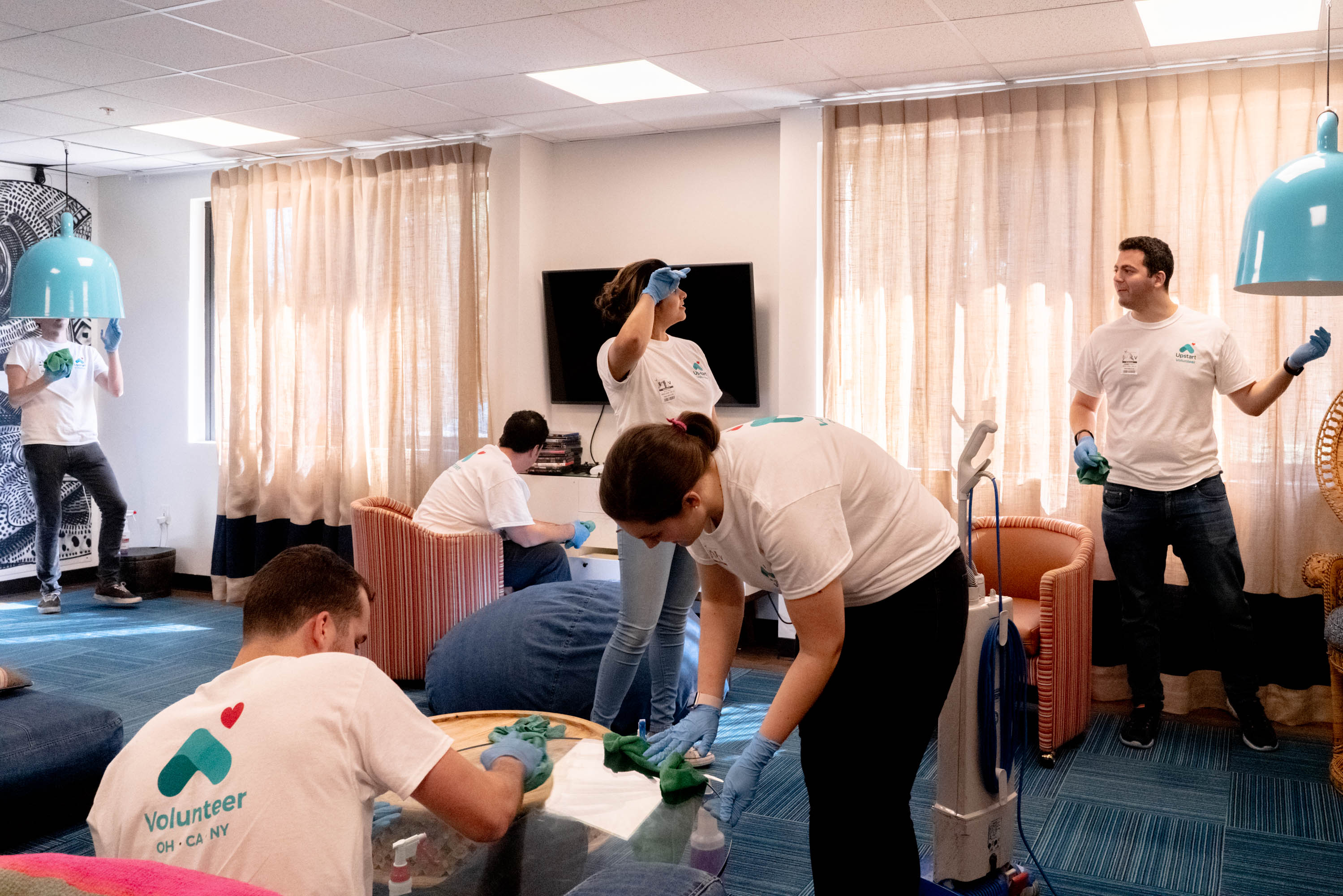 Ronald Mcdonald House at Stanford is dedicated to providing support, medical care, and healing to family and critically ill children within the community. To prepare the house for new families, Upstarters in California volunteered to deep clean the kitchens, dining areas, living spaces, and activity rooms for a day.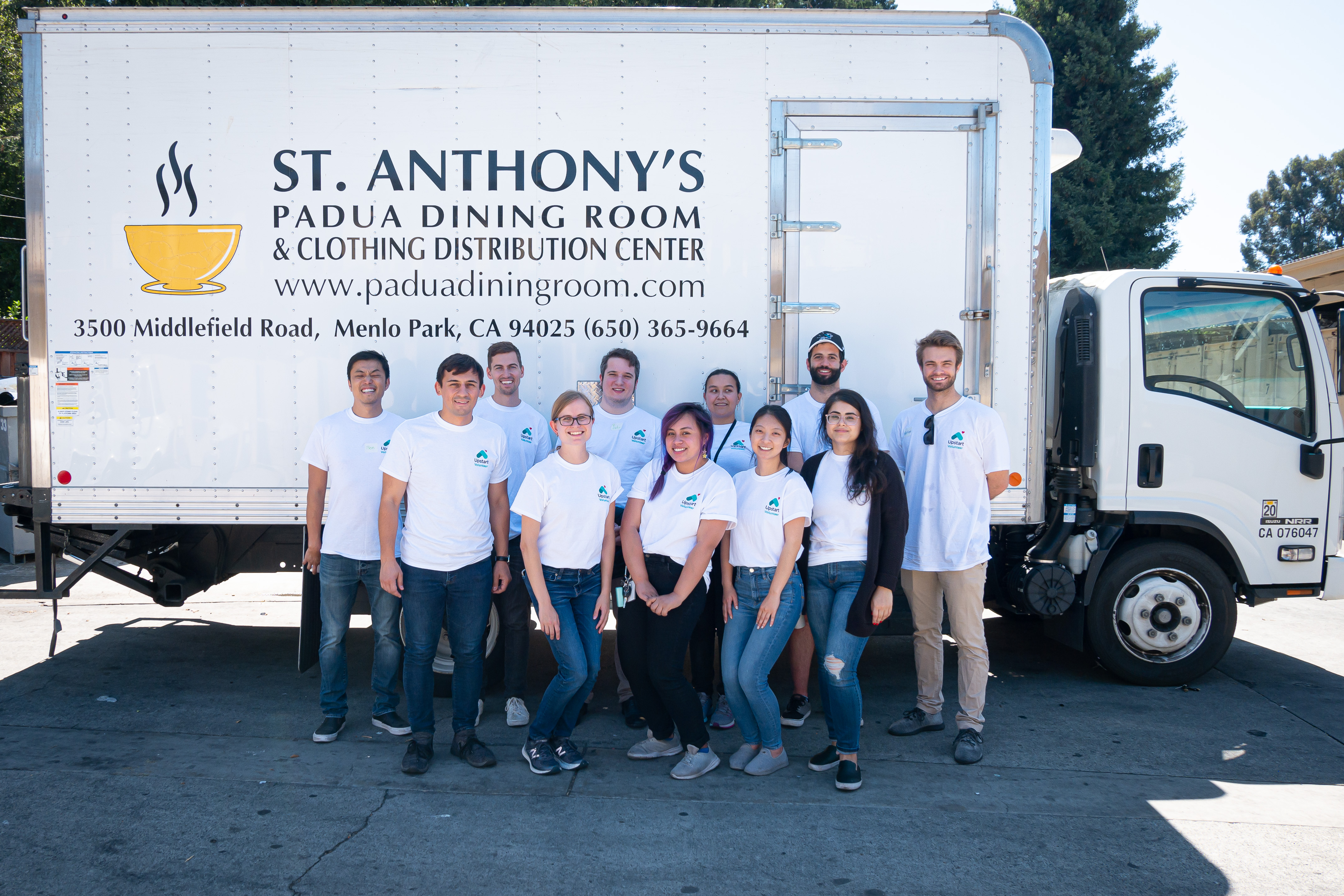 Padua Dining Room is the largest soup-kitchen in the Bay Area that provides food daily throughout the year. Upstarters had a productive morning during community week of sorting, chopping, and serving food at the Padua Dining Room. We helped to serve more than 450 people a free meal and gave them produce to take home after.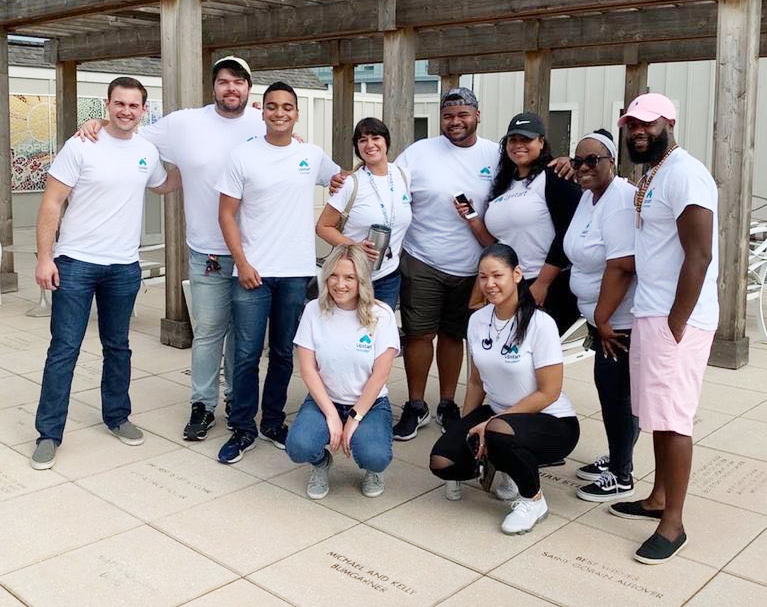 We also organized opportunities for Upstarters in Columbus, Ohio and New York City to give back to the community. Upstarters in Ohio volunteered at the Ronald McDonald House of Central Ohio to clean rooms for families so they could experience a homelike atmosphere while their children are treated in nearby hospitals and medical facilities. Upstarters in Ohio also volunteered to deliver school supplies, coffee, and bagels to Weinland Elementary School. And at the Ohio Statehouse, Upstarters volunteered to pick up 2,977 U.S. flags comprising the city's annual 9/11 memorial. Last, Upstarters in New York volunteered with GrowNYC to build a new wheelchair accessible community garden.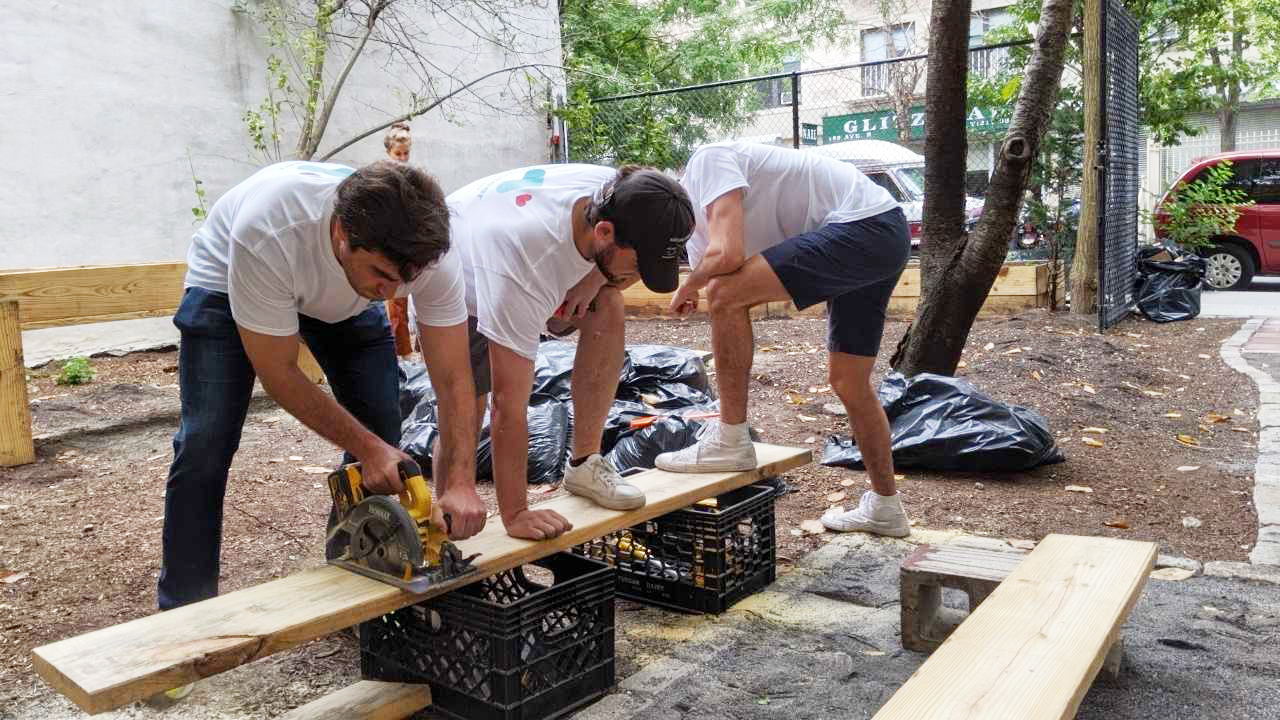 Join Us!
Upstart's mission is to provide access to affordable credit. If you're excited about the incredible work we are doing inside and outside the office, then check out our careers page and join our amazing team! We have openings in Columbus and San Carlos.