In 2021, Upstart moved to digital first—where most employees can live and work anywhere in the U.S. This approach allows Upstarters to live where they want while working alongside the best and still spending high-quality time in-person collaborating and bonding with their team and stakeholders. 
The in-person sessions' cadence varies depending on the team and role; most teams meet once or twice per quarter for 2-4 consecutive days at a time. At Upstart, we call these 'on-site' when they take place at one of the offices and 'off-site' when they take place at a separate location.
Wondering what it's like to attend one of these events?
Check out our Growth organization's most recent in-person collaboration session. 
The Growth Team is in charge of expanding Upstart's reach to the millions of Americans without access to affordable credit. Upstarters on this team are responsible for driving monthly growth and revenue through different sources of acquisition.
Upstart's Growth organization meets in person once per quarter, typically for three days. The majority of these sessions are hosted in our San Mateo, CA headquarter and occasionally in the Columbus, OH office. These three days consist of team meetings, presentations from stakeholder groups, breakout sessions, live Q&A sessions with leadership executives, objectives and key results (OKR) reviews, quarterly kick-offs, and celebrating our wins together. The Growth team also knows how to have fun, with live debate sessions and evening events such as team dinners, bowling, game competitions, and boat cruises on the San Francisco Bay.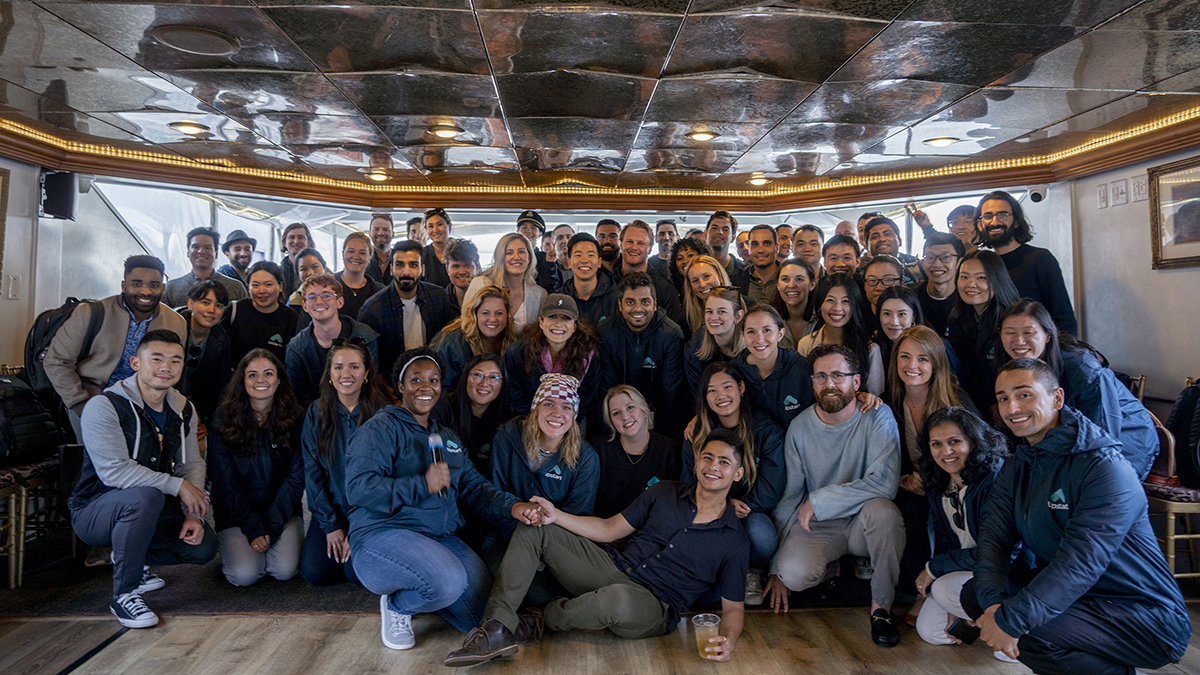 A digital first workplace offers greater flexibility to individuals to choose where they work daily, either from home or one of the Upstart offices in San Mateo, CA, Columbus, OH, or Austin, TX. Additionally, the on-site and off-site help Upstarters feel integrated with their teams and the organization while allowing them to learn from each other and share ideas in person.
Upstarters get to know their colleagues on a more personal level, which makes working with them more accessible by better understanding what motivates them, what their communication style is, and who they are as a person rather than the function they have in the workplace.