We often hear complaints about how confusing traditional lenders and credit card companies make their bills and balance statements. We want to change that.
Today, we're proud to announce a series of features that make it clear and simple for our borrowers to understand and payoff their personal loans.
Easily calculate your loan payoff amount
With one-click you can easily see your outstanding balance and pay off your personal loan.
Pay off your loan faster
Quickly set a higher recurring monthly payment amount or make a one-time payment in addition to your recurring payments. Use our loan calculator to see how payment changes will help you save time and money!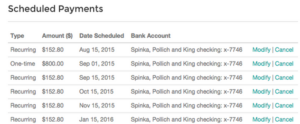 Above is an example of a one-time payment. This borrower's recurring monthly payment is $152.80 and taken out on his payment date on the 15th of every month. When he made a one-time payment on September 1st for $800, this was made in addition to his recurring $152.80 on the 15th, helping him pay off his loan faster.
Adjust your payment date to fit your schedule*
Modify your payment dates to better fit your pay periods. You can even schedule payments based on your pay periods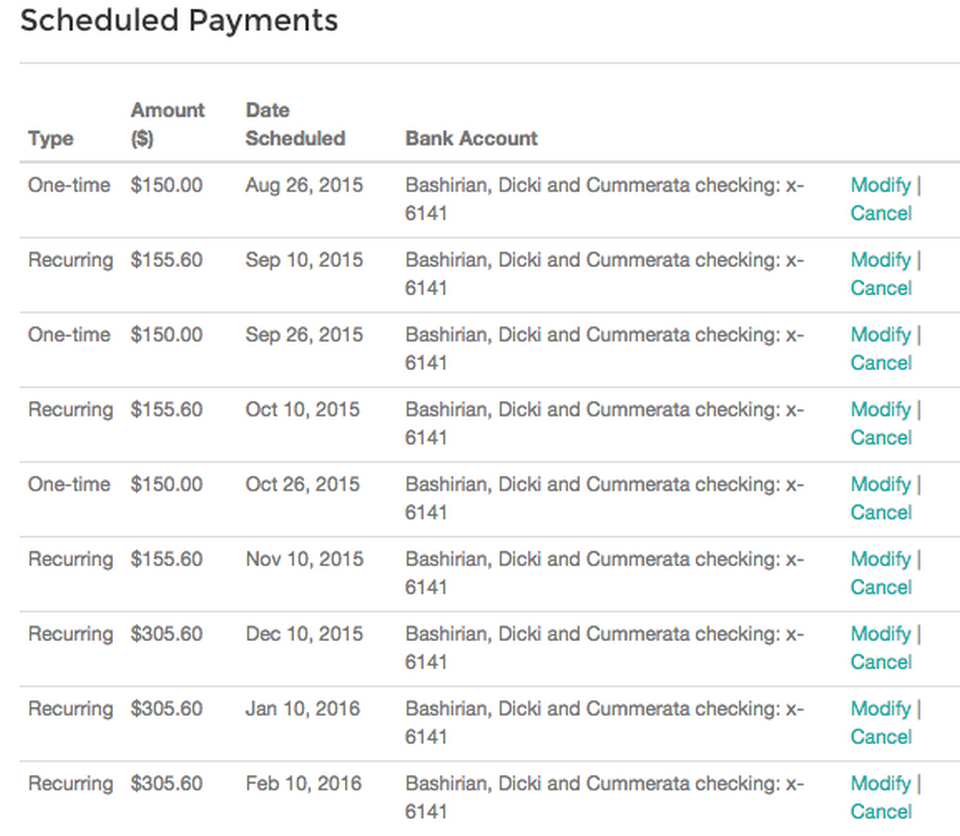 Above is an example of how you can split monthly payments. In September and October, this borrower split his $305.60 monthly payment into two monthly payments for $150 and $155.60.
A detailed financial snapshot at your fingertips
Your loan summary now includes a more detailed snapshot of your personal loan including your outstanding balance with interest, upcoming payment date, and next payment amount.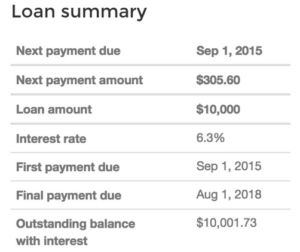 Our mission isn't just to provide low rate personal loans, but also to provide the products, tools, and knowledge that enable you to take control of your financial life. We want to be your partner on the path to financial fitness, and these features are just one of the many ways that we're working to help you get out of debt and feel more financially empowered.
For more information, please review our Help Center.
*Payment dates that would cause your account to be past due are not enabled.