By Catherine Reynolds, Senior Talent Partner
Thirteen months ago, Dave Girouard, CEO and co-founder, announced that Upstart would open an HQ2 in Columbus, Ohio. A few months later, our first three employees – two of whom were transplants – launched the Columbus office in an eight-desk room in our first co-working space in the Short North. My recruiting counterpart Grace Etter and I were fortunate to join not long after.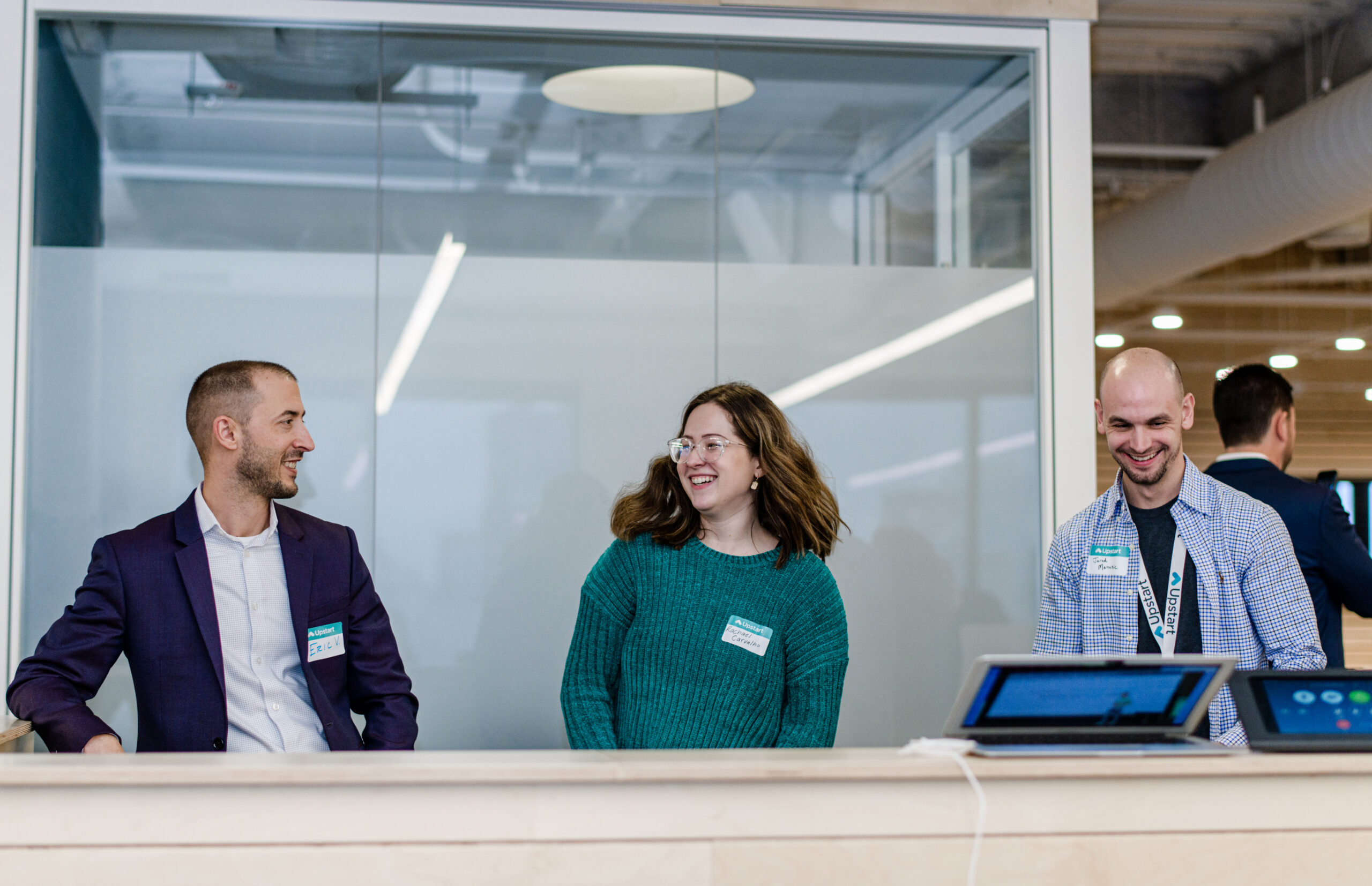 Initially, recruiting people to work for a relatively unknown company seemed to progress slowly. Without yet having a workspace of our own, we sought to lay a foundation for our identity, culture and community engagement. This effort was a reflection of established Upstart values as well as a collective vision of becoming THE "employer-of-choice" in Columbus.
Over the course of the year, nearly everyone we spoke to asked why Upstart chose Columbus over more top-of-mind tech hubs such as Austin, Denver or Boston. We heard the question so often we created a blog post about it. As awareness grew, one great hire led to another. Some even relocated across the country to join us. We hired 50 employees by June. We reached our first-year "stretch goal" of 100 employees in September. By the time we moved into our own workspace in late October, we were approaching 120.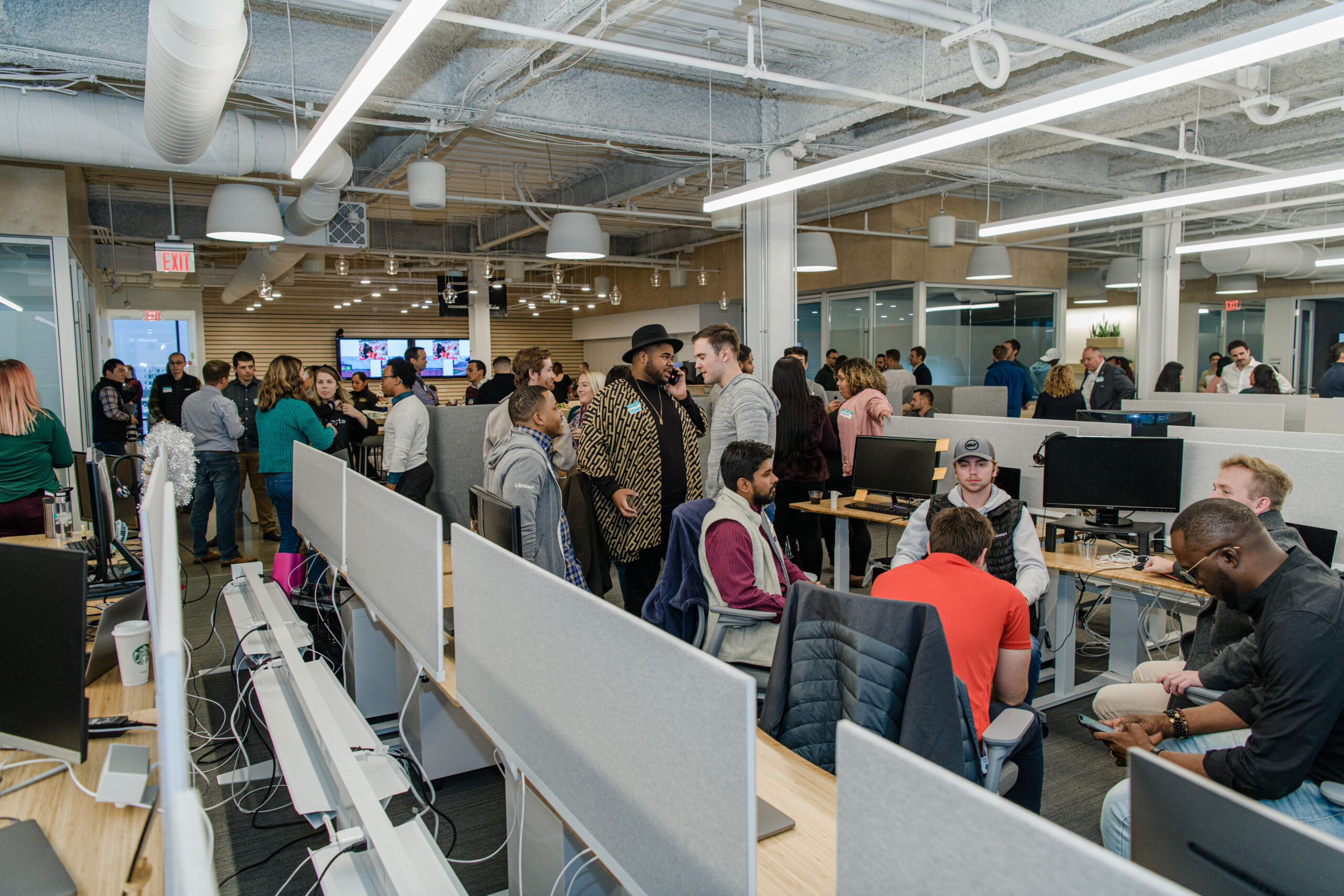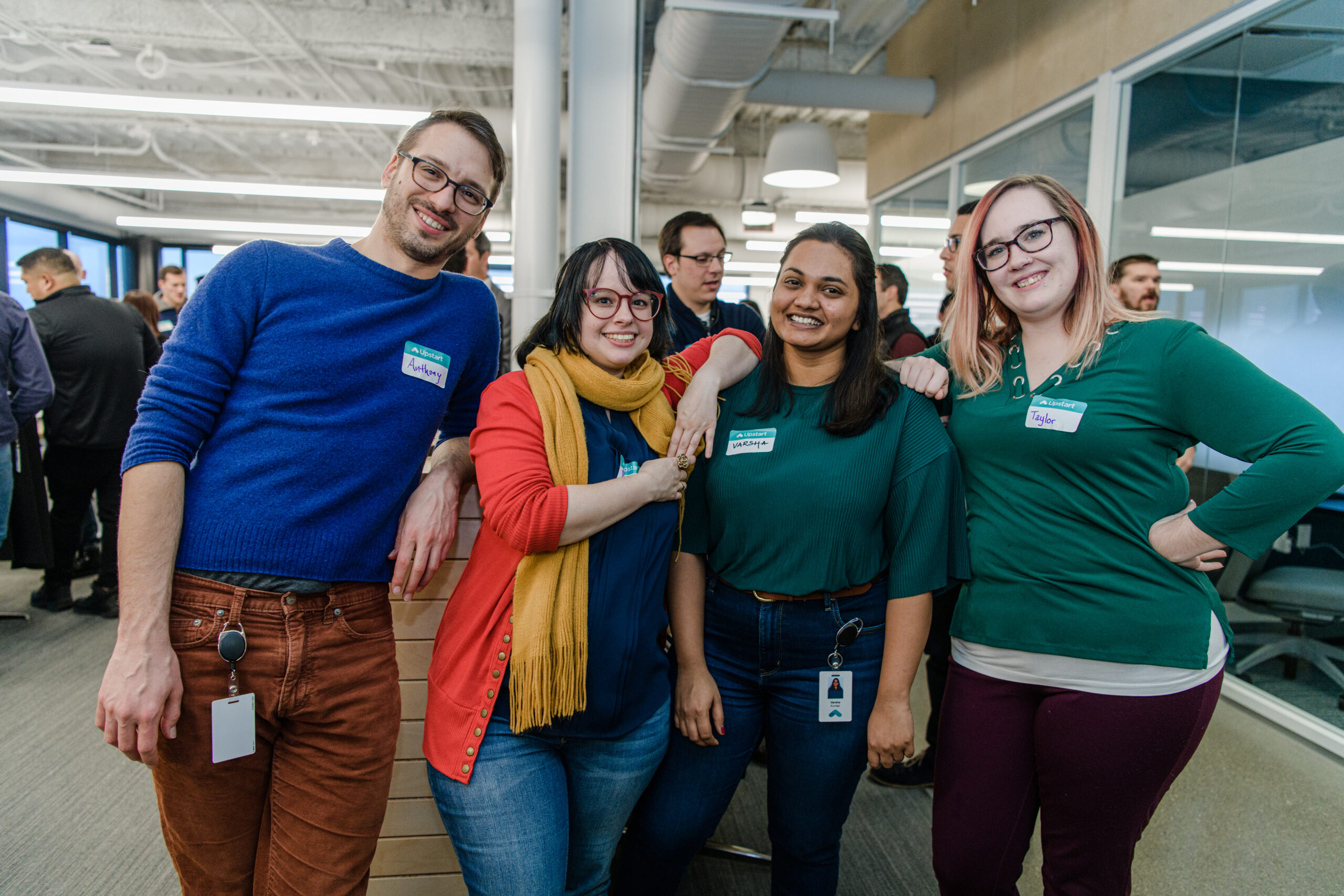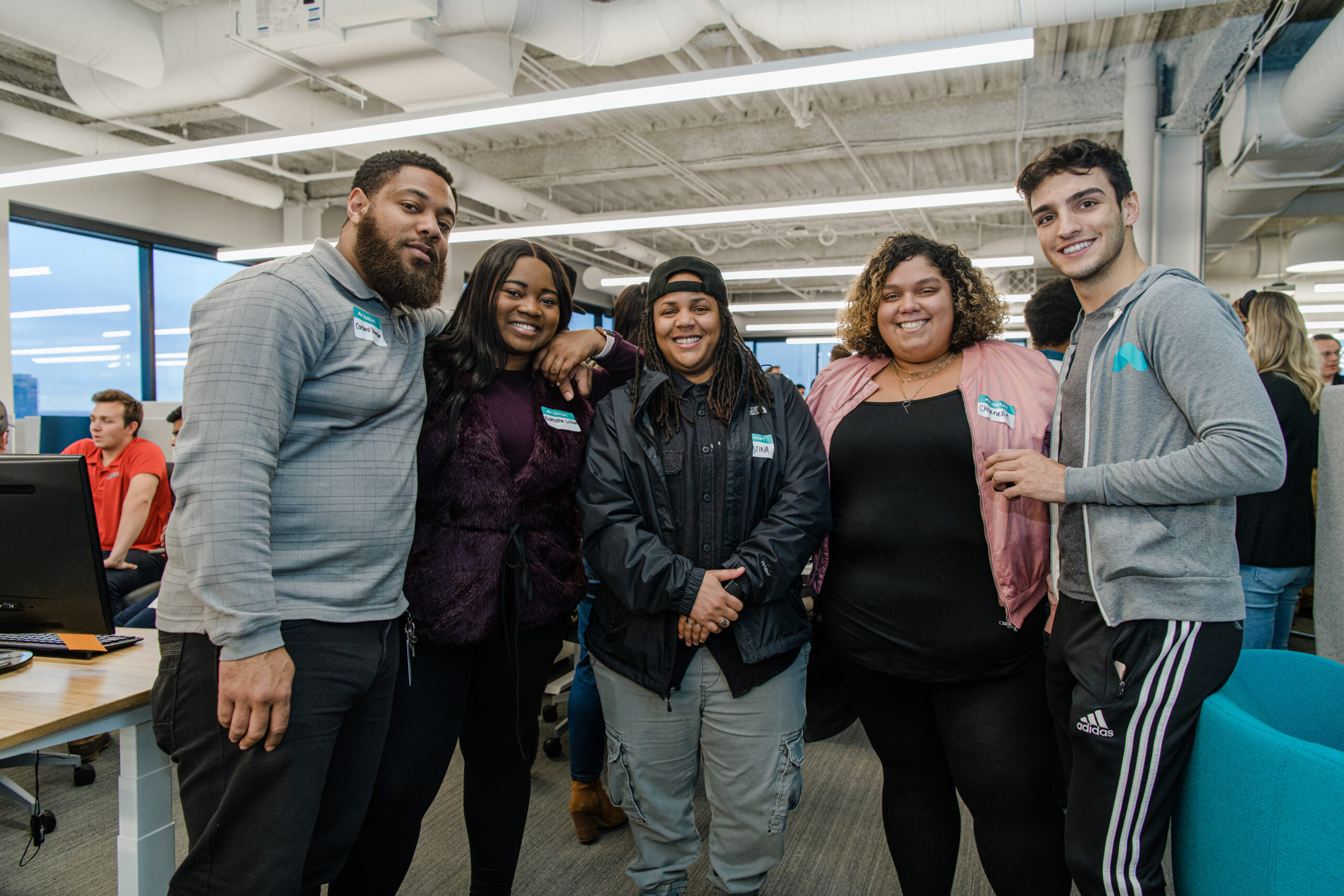 This is why it was gratifying to host an open house last week celebrating the first year of our Columbus HQ2. The event was a chance to showcase our beautiful new office in the Short North. But more than that, it was a chance to say "thank you" to our partners and advocates in the Columbus community. It was also an opportunity to acknowledge Upstarters across our talented data science, engineering and operations teams who helped us reach this stage of our journey.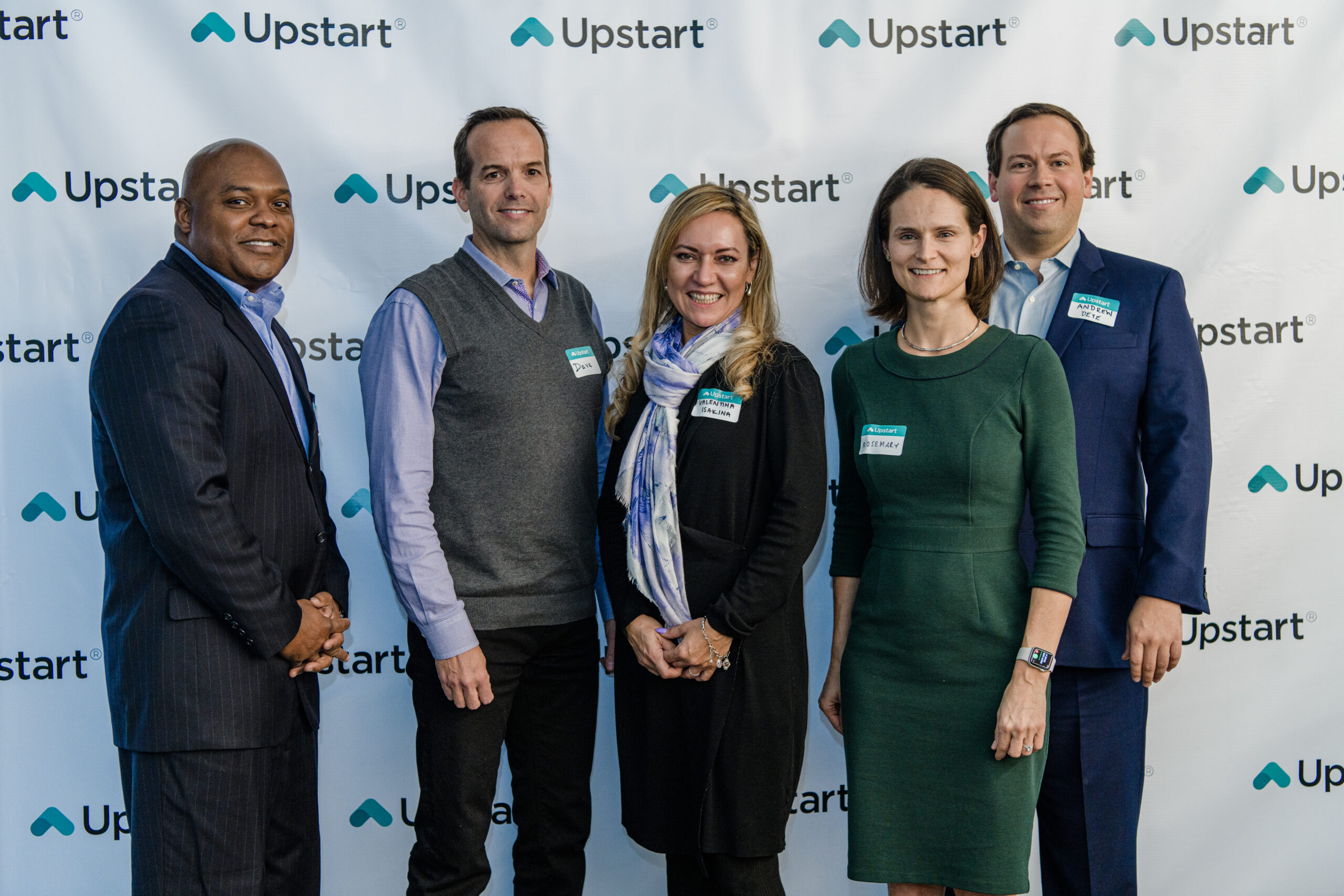 As we wrap up the year, we remain grateful for the warm welcome by the Columbus community. We are also thankful for the support of our co-founders and colleagues in San Mateo, California; as well as for Grant Schneider, head of Upstart Columbus. Their vision extended the Upstart mission of enabling effortless credit based on true risk to our new second home in Columbus. We are one company, building Upstart from two amazing locations, and it still feels as if we are just getting started.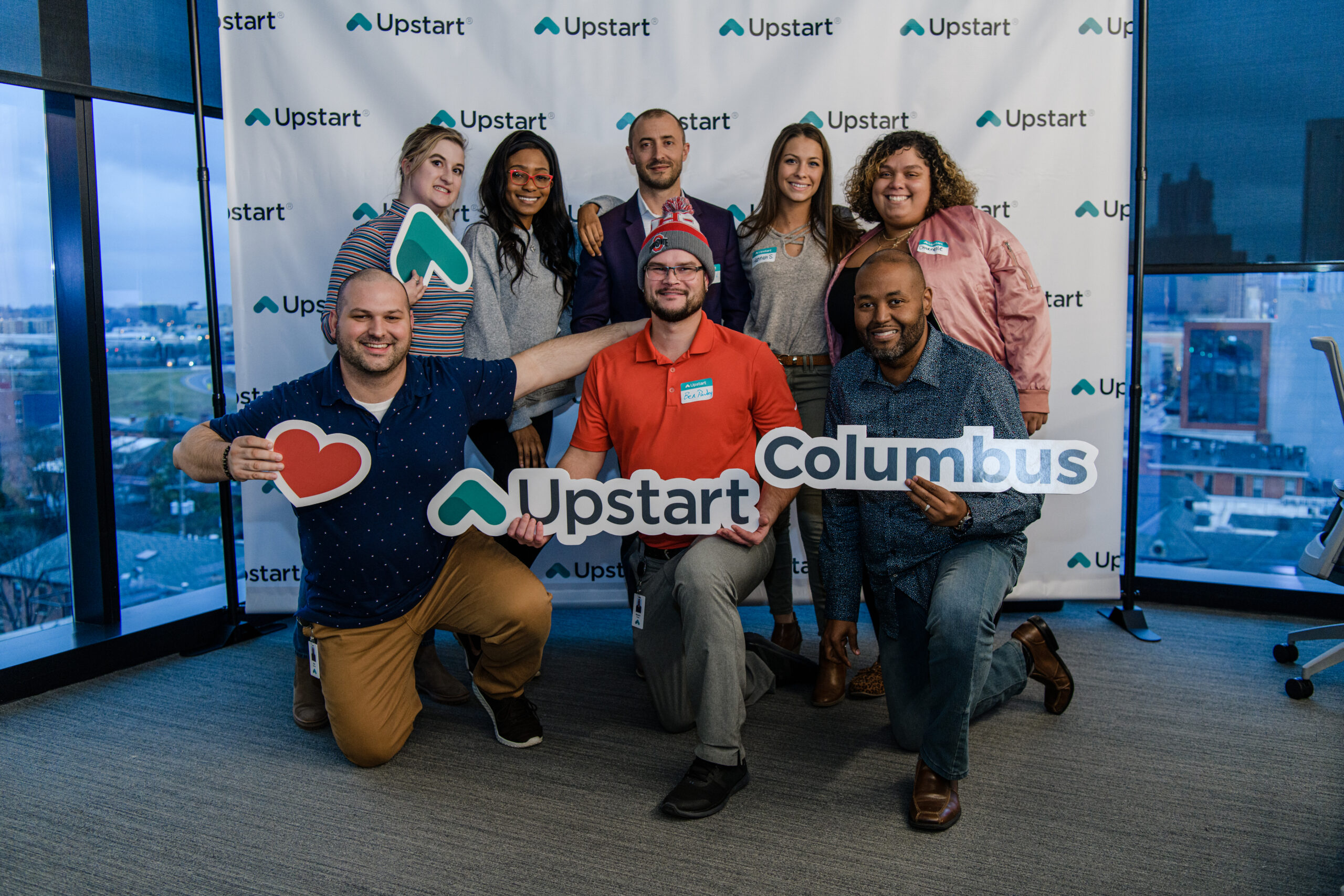 Upstart has been named a "Wonderful Workplace for Young Professionals" by the Columbus Young Professionals (CYP) Club. If you're attending the awards ceremony on December 12th, we hope you'll say hello. Look for our team in teal!
Interested in joining Upstart? Explore our careers page and find the perfect role for you.